You just published your post on Steemit? Here are the 10 things you need to do next.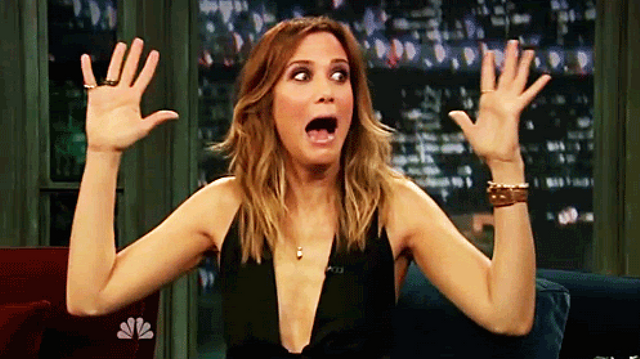 You just spend hours of completing your perfect post for Steemit and the seconds are beginning to count down. Now what?
Most people would now just watch and wait for the votes to come in, right? Well, let me tell you why that's probably not the best idea. If you want to increase the exposure of your content in the first hour after publishing it's important to follow the steps below:
1. Check your final post one more time
Some of us might be native speakers but some of us might not be too strong on the grammar side of things. Checking your post one last time before hitting the publish button is important. Do you know that feeling when you have spent hours on something and then you want to proofread it? You will run into problems because your brain remembers the text so well that you won't be able to spot the mistakes. Take your time to slow down and read it one more time. I am sure you'll find something.
2. Insert a link to new content on old posts and the other way around
Internal linking is very important for multiple reasons.
• It connects older and more recent pieces and gives them more visibility
• It strengthens the overall authority of Steemit's content
• You have a higher chance of getting an inbound link to your new post
• It will establish your own brand and show that all your content is connected.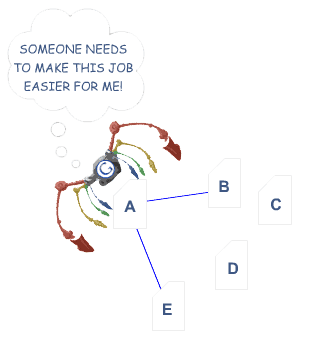 To give you an example. I recently wrote a post about the past, the present and the future of SEO and could use this paragraph to link back to my old post!. Please leave an upvote if you find my content useful. ☺
Interlinking pages within Steemit aren't considered external links but they will increase the site's structure and give you some nice exposure as well. Every time a page acquires a new link it will send a relevance signal to Google's algorithm and might improve the overall ranking. It's a simple but effective method.
3. Add a question to get engagement up
Maybe some of you have already noticed that I am always asking for feedback in the end of my articles. I like to open the discussion for everybody and I am very keen to get valuable feedback from the community. That's the only way I know that my content performs good or bad and usually gives me good ideas for new posts. I am very thankful that this has worked so well so far and I would encourage everybody to engage in the conversations. It's not all going to be positive but feedback is always a great source for new ideas and more connections.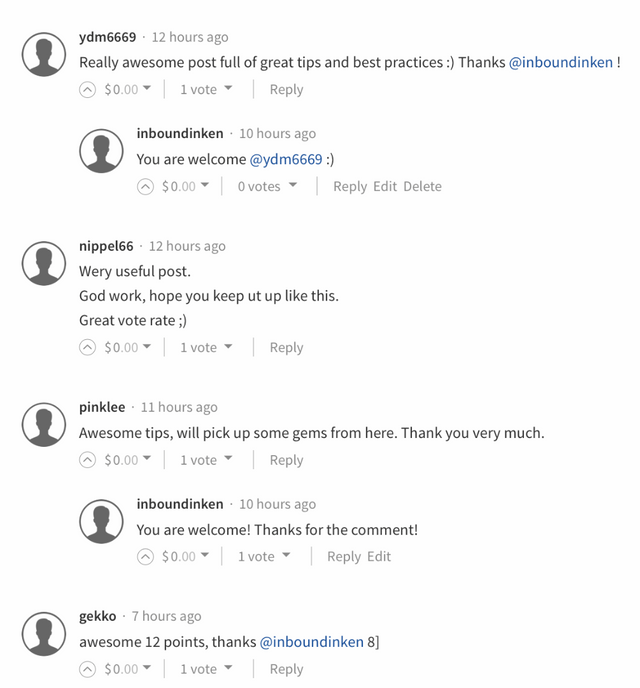 4. Post on Facebook
Once you post something on Steemit you should also make sure to share it withy your network on Steemit. One thing to keep in mind for Facebook is that you will need to upload your post image in order to get the most out of your promotion. Facebook usually pulls in the image and some of the text first few words from every post. Whenever I share something on Facebook I have to make sure to upload the image, see below. It doesn't do it automatically. You can also mention Steemit in your post. The guys might like or share it too! That will give you some extra awareness.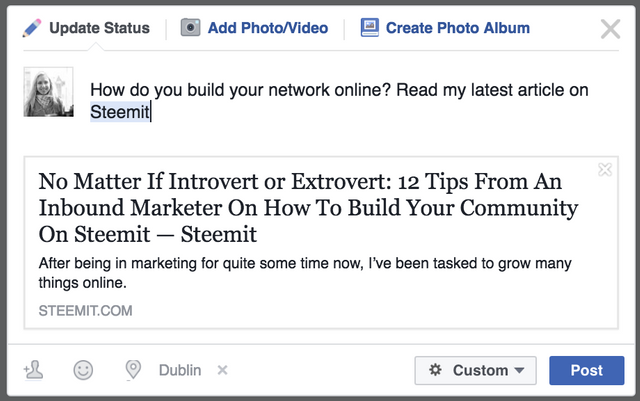 Facebook users are most active after working hours which makes sense because at night people are at home and in front of their smartphone or Ipad. Keep these times in mind if you ever share something on Facebook.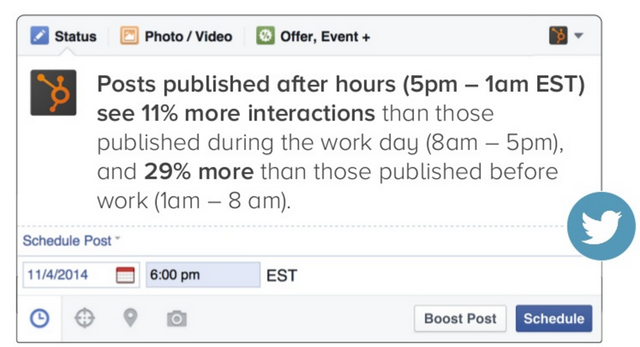 Also make sure that you add some text to your post because this looks more personal and will also get more engagement. You're not a robot just sharing some content, you want to build an audience.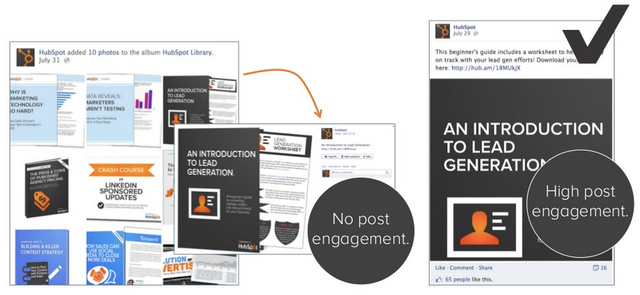 5. Post on Twitter
Sharing on Twitter is slightly harder because you're limited to the 140 characters in a given tweet. I like to share every post I publish via Twitter and always make sure to mention either Steemit or some of my followers. Have a look on how to use the @mentions and #hashtags in the image below: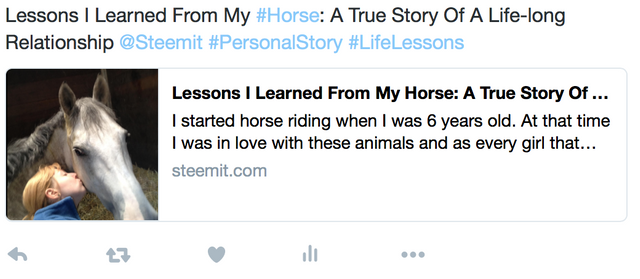 6. Post on LinkedIn
My LinkedIn network is probably one of my best. The people that I connect with are active and very open to personal content. LinkedIn has made it very easy to share updates with your own network because every time you post content your whole network will receive a notification. Sharing content via LinkedIn will make sure that you can build your own brand and also tends to bring new visitors to your profile. This can not only create a bigger network but also help you if you're ever looking for a new professional challenge.
Have a look at the example below on how much your can get out of sharing your content via LinkedIn :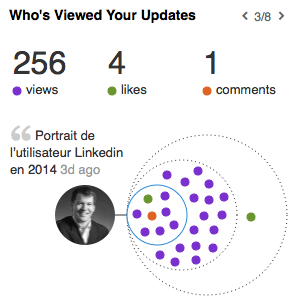 7. Ask your network to share and up vote the post
I would never recommend being the irritating guy/girl who's always hitting someone up for a favor. But asking your community to occasionally share and up vote a piece of content where you put a lot of effort in, is totally fine. Just make sure that the content is relevant to your community and adds value. If you start building your own community you will soon see that getting those first few up votes will be easy!
8. Respond to comments
Receiving comments for some of your early day posts isn't that easy. I remember the first few posts on steemit where I rarely got some comments. Getting the engagement from the community doesn't happen over night and will take time to build up. When this happens it is very important that you make sure to try to respond to all of the comment you're receiving. I know that this can be very time consuming but it's essential for building relationships, creating social proof and ensuring future engagement. It's worth taking the time and responding to each one individually.
9. Comment on other posts
If your like al lot of bloggers on Steemit and new to the content game it's important to establish an audience. Therefore you can start commenting on other posts and establish yourself as an active member of the community. This tactic might sound very old school to you but it works. Starting off by saying "Hy" to somebody and mentioning that you're also just starting off with writing about X topics is a great way to start building your own little community.
10. Insert quotes and images
Before you hit publish on a new post make sure to check if you have at least 2-3 relevant images included and if there is room to add any relevant quotes. The format of how an article is presented is hugely important. It makes such a difference if you put the extra 10mins in to check your layout and add images. We as humans love visual content because we can process it 100 times faster than text. That's why breaking up a text with images will make it easier for a reader to digest the content and stay concentrated.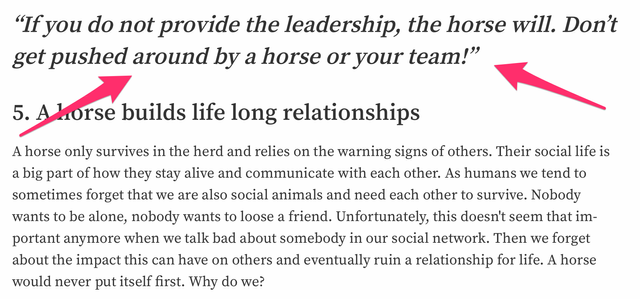 + Expert tip
Have you joined the Steemit community on Slack yet? Sharing content among your followers via Slack might also be useful. ;-)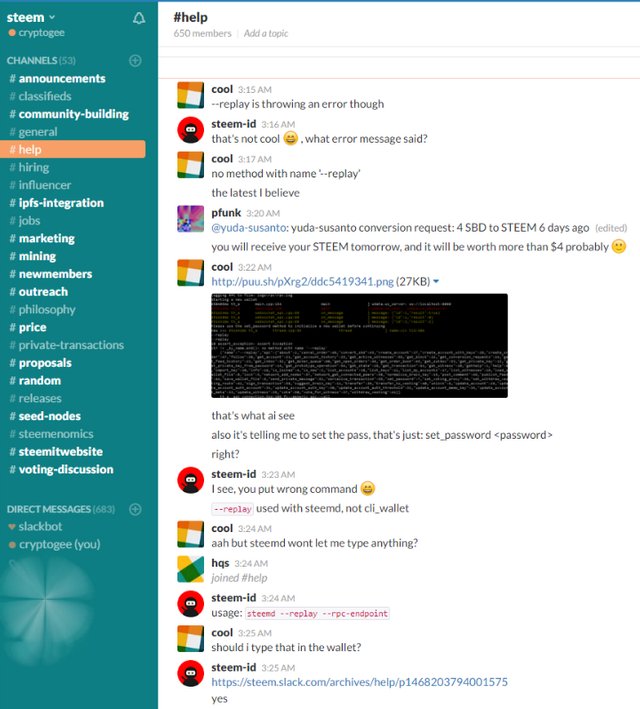 What are your tips for bloggers on Steemit?
Have you also checked out some of my recent posts on: