How To Write 5 Or More Quality Articles A Week Without Having A Steemit Burn-Out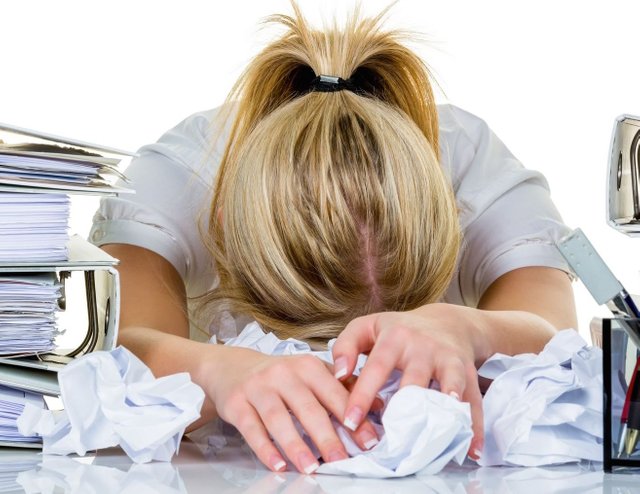 Since Steemit has kicked off a couple months ago a lot of people got obsessed with writing. In the beginning you're very probably very excited and writing felt easy but then you get to a certain point where you don't seam to enjoy it anymore. This phenomenon is called writer's block and happens to a lot of writers at some stage. So how can you get passed that empty feeling?
Here are my top tips:
1. Create a deadline for yourself
The first tip sounds pretty obvious but if you're like me then you will push things out if you don't have a set deadline. If you have enough will power then you probably don't need a timeline but I think this will work well for a lot of people. Don't give yourself too much time to create a post and commit to a schedule for every week. How often do you want to publish? 3 or 4 times? Then you need to block out time in your schedule to fulfill that goal.
2. Get rid of any distractions
Writing takes time and needs concentration. You won't be able to create content while being on Facebook at the same time. Give your brain some room for creativity and follow the following tips:
• Shut the door.
• Turn off your phone.
• Close down your email.
• Block out your schedule.
• Tell people not to interrupt you.
Avoiding distractions will enhance your writing and allow you to achieve your goal.
If I waited till I felt like writing, I'd never write at all. - Anne Tyler
3. Write at the same time every day
Have you ever heard that we as humans are very easy to train to get into a certain routine? Our brain actually loves routine! It just means that we don't need to work extra hard to get to the same outcome. If you start training your brain to write at the same time every day you will get faster in producing content. This all comes back to our muscle memory which is a mental trick a lot of people use to become more productive. It can be used for various of different activities but works particularly well for writers.
Start writing at the same time every day and you will realize that your inspiration will arrive at the same time too.
4. Write down thoughts and inspirations at any time
It's actually proven that a lot of busy people have the best ideas while being in the shower or in the car. I can totally agree with that because I oftentimes record ideas while in the car. If you force your brain to come up with ideas at that very moment it won't happen. You're probably to focused on the outcome and therefore can't think freely.
I know of a lot of bloggers who carry around a notebook or use their phone to write down ideas once they magically arrive. Try to do the same. You may be surprised how often you have really good ideas.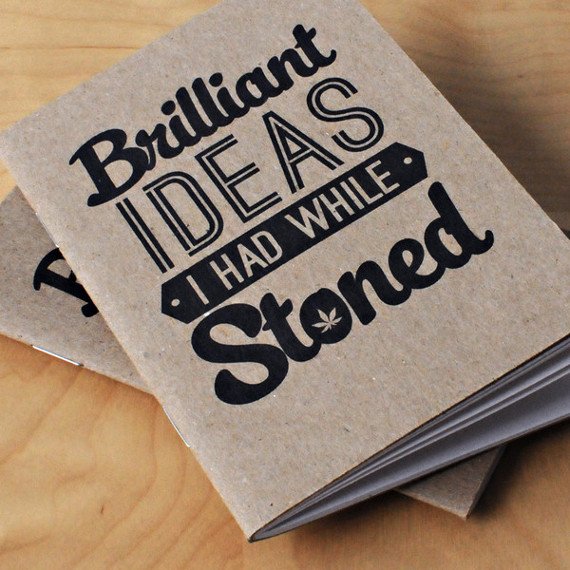 5. Write only about topics that interest you
Don't try to write about boring topics because you won't get far. You will bang your head against the wall and won't have any good ideas if you have no interest in what you're writing about. Try to find the topics that interest you. For instance, I have written them down in sections to also make sure that I brainstorm on ideas for them. You will see me writing mostly about:
• Marketing
• Blogging
• Life Hacks and Stories
• Tech
These are the areas where I feel most comfortable writing about.
6. Are you a morning or evening person?
If you want to accomplish more in less time then it's you should know when you're most productive. For me that can be the morning or afternoon but in the evening I tend to slow down and find it harder to focus.
7. Don't eat and start writing
Neuroscientists from Yale have found out that the brain works better when you feel slightly hungry. That sounds funny, right? Well, the hunger hormone can activate sections of your brain that will make you work more effectively. I know that we all like to snack while doing some work in front of the PC but keep in mind that you're probably most efficient on an empty stomach.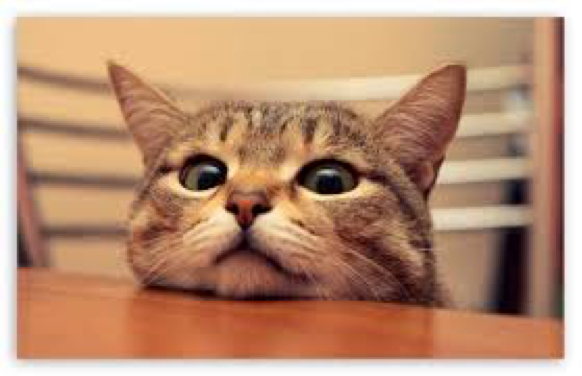 You might not write well every day but you can always edit a bad page. You can't edit a blank page. Jodi Picoult
8. Create a writing ritual
This goes back to my point about creating a routine for your writing habit. If you want your brain to associate a positive situation while writing you should treat yourself in a certain way. Maybe prepare something that you will eat or do as a reward afterwards. You can be very creative by inventing your own little ritual and create a playlist or something else you like. Doing the same thing all over again and again will make sure your brain remembers the ritual and reward you with productivity.
A professional writer is an amateur who didn't quit. - Richard Bach
9. Set a timer
Have you every tried to set yourself a timer and start working on something? I am telling you this little trick has worked magic for me. I set the timer to 45mins exactly and try to get as much done as possible. I use this time to write, nothing else. It's 45 mins of focus and I was really surprised how much I was able to produce in that timeframe just because I had the focus. 45 mins also doesn't feel that long and when the timer goes off you can decide if you want to go for a 15 mins break or continue. In this other post of mine you'll find more helpful tools for bloggers.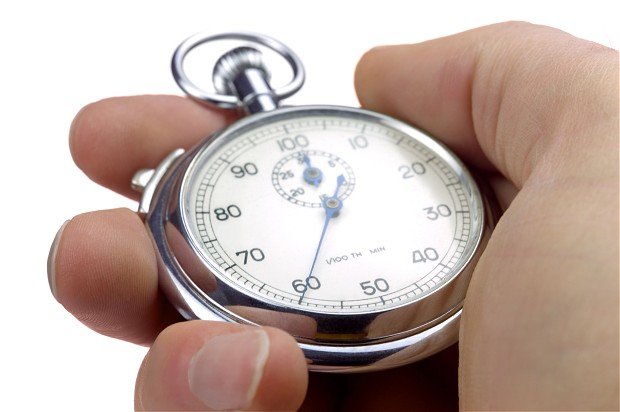 10. Ask your friends or partner for help
Let's be honest. Nobody likes to work alone. It's just not really fulfilling. That makes working from home or a freelancer especially difficult. The trick is to ask friends or your partner for help. They don't need to help you on the whole project but can do small tasks for you. Here is a list with small tasks you can get help with:
• Copyediting/Proofreading
• Formatting
• Finding images
• Adding images
• Designing images
• Fact checking
• Researching
• Outlining
• Creating titles
I love to brainstorm ideas and I always ask my friends which title they would prefer.
11. Play the right music to get you going
Some people can focus better while listening to music. When you set your timer to 45mins, grab your headphone (get some good ones) and listen to some nice and stimulating tunes. There are plenty of playlists on Spotify already designed for creativity and focus.
You can check out a nice playlist on Spotifiy here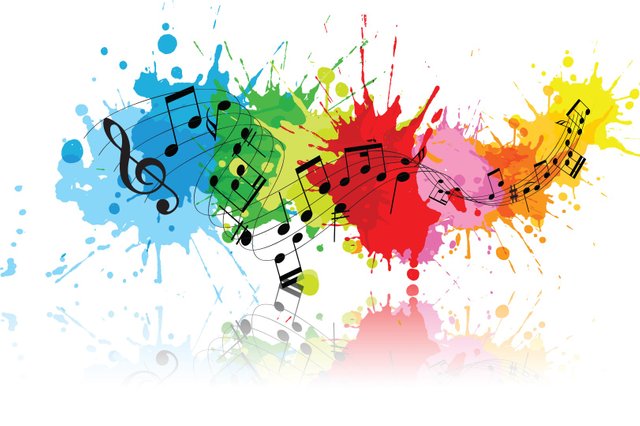 12. Write your outline first
Creating an outline will make writing a lot easier. It helps structure your thoughts and the flow of your content. Try creating an outline before jumping into the writing part. Once you know the outline your brain will know the flow for the content and work faster.
I usually write down the main points for my post first and then write the rest of the content. All you have to do then is to add verbal substance to your plan.
This tactic will keep you from burning out.
13. Watch funny videos
Ok, I know what you're thinking now. How can funny videos help me with writing better? Let me tell you that according to a study, researchers found out that people have improved moods and more energy after watching funny videos. So please start to look for some great videos to get you in a good writing mood.
Conclusion
Trust me. We all can become better in writing and produce great content. It is normal to be really slow in the beginning but when you keep practicing you will get faster and it will feel natural to you.
The desire to write grows with writing. - Octavia Butler
Especially on Steemit there is something energizing in writing content because you're rated immediately. If they content isn't great it won't perform. That keeps me going.
I would really like to know how much other people on Steemit are writing per week/day! Leave your comments below.