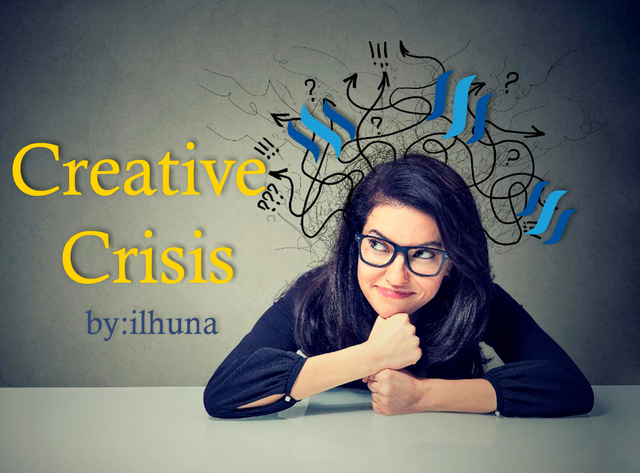 Hello Steemians!

As it is said in art: the creative crisis is that feeling in which it seems that all creativity has been lost, the person believes that he no longer has the inspiration to create something new so he sinks into an abyss of nothingness, and not does nothing. This is normal, and will always happen when working in an area where we must be creative constantly, and in Steemit can also happen. But how do I get out of that abyss? or How do I avoid falling into it?
I'm going to share some of my tricks to keep steadfast in Steemit, at the same time it's important for growth in Steemit.
So take notes!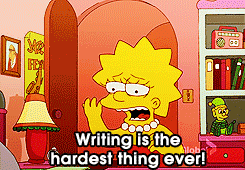 Source


It is a lie that ideas fall from nothing and is something I learned in art, while we are doing nothing, nothing will cross our mind, then, if we want to produce something new either in Steemit or in another space we have to force the ''inspiration''.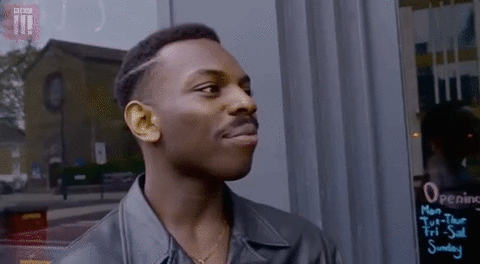 Think
In the day to day of a person several things happen, sometimes these things are engines that can be used as ''inspiration'', an idea for this would be to take note of everything that we find interesting, write small sentences that can be exploited further.
Example
Today I heard a song that made me feel happy.

In my notes:

1 Music that can make people happy.
2 Music genres that work to lift the mood.
3 The music that I listen to can influence my day.
---
Then later I could make a glossary about each one of the sentences that occurred to me, so that many ideas come from the concept of music. So I would be building the idea for an upcoming publication on my blog.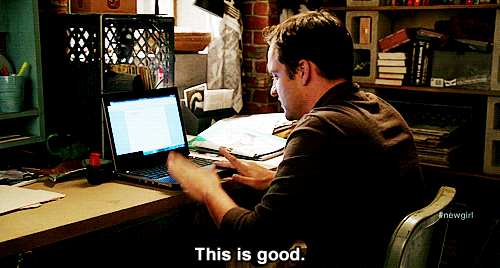 Source
There are no excuses to say that you are not inspired.


As I mentioned before, all the people that are constantly creating content either for Steemit or another place, we need to write down everything, many times we forget the best ideas, so I recommend the use of an annotation notebook, or the notebook of our cell phone

The advantages of doing this are that when the feeling of the creative crisis appears we can enter to check our notebook and have a lot of ideas for the construction of a writing, a video, a piece of art, etc.
It is also a good method to maintain the order of our ideas.


It sounds a bit redundant but I think it is necessary to mention it, the best publications are those that we usually write about a subject that we handle perfectly, about something we like too much, about something that really causes us to write.
Write about what you want and do not let yourself be influenced by anything or anyone about what topic you should take!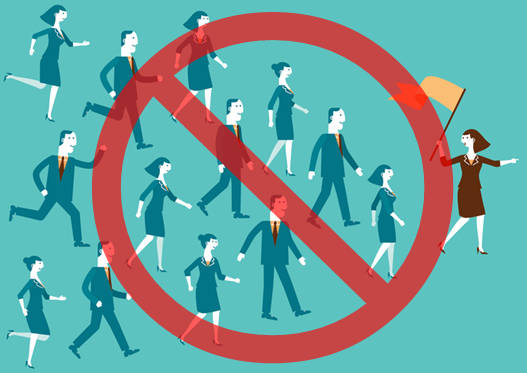 Yeah, it is true some topics usually have some power in this platform but Hey! Remember that those who have written on this subject and have received a great reward because:
1) They handle the theme perfectly.
2) They are writing with their heart about something they like.
The people in Steemit immediately notice how much effort you have put into your publications, whether you have written something with passion or with the sole conviction of making money, you do not want your publication to be forced and unnatural.


The breaks are necessary, but the constancy is very important in Steemit. Taking some time to rest and think about new ideas is a good thing. The users also realize how often a person updates their blog, so it is important to keep the record.
The contests and challenges not only can keep your blog constantly updated, but it also creates connections with other users, and it is often fun to do so, getting to know other people and getting more involved with the community is definitely very important for Steemit's growth. .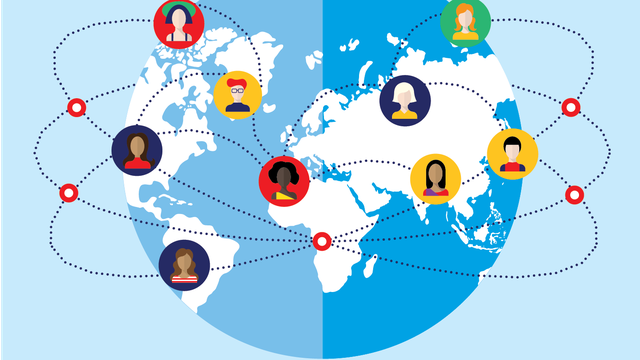 Source
So do not be afraid to change topics from time to time, it is necessary that your followers know a little more about you, about your tastes and there is no better way to do it than participating in activities that can demonstrate a bit of your life beyond what what you write in Steemit.


Creating a routine in Steemit helps establish days to dedicate to the blog, the days to rest and recharge batteries of creativity.
For me, this is one of the best methods to carry out any activity, create a calendar that helps me meet my goals, both with physical training, as with the university and especially in life in general.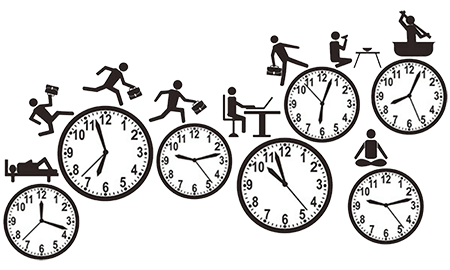 Routine
When we establish a routine we get used to it and find it difficult to get out of it, that is why it is important in the field of work to create routines and discipline. It will also give us a sense of inner peace, we are the ones who establish our rules, we must have the will and the necessary discipline to not betray ourselves.
---
Always remember that Steemit is a space for creativity and freedom of thought, but there must also be discipline and perseverance.

Thanks for be here!
©2018 María Zerpa