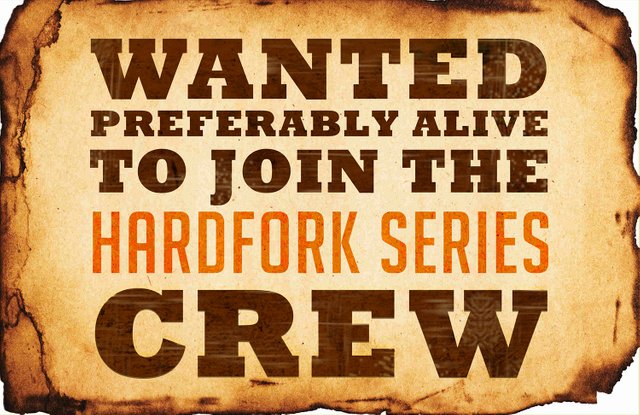 Hey Steemit Community, we're looking for some key positions in our HardFork film series film. I you think you have what it takes to join the team, let us know!
We are looking for...
Social Media / Marketing Director
The right person will bring an entrepreneurial approach to the role as a natural networker and self-starter, and a high level of comfort with navigating personalities, team dynamics and more. You will spend time helping to craft and post to the HardFork Series social channels, strategizing with the team, creating content and calendars. You will balance the demands and interests of this exciting project with our social presences, team members and resources. Responsible will also encompass overseeing management of marketing the series as a whole, including events, content and digital marketing.
3D generalist
From modeling to compositing, we are seeking a talented, artistic and knowledgeable 3D artist with the ability to work fast and have fun doing it. After Effects / 2D motion graphics abilities a plus.
Junior Designer
We're seeking an energetic, motivated, detail-oriented person for a Junior Designer position. Core responsibilities include: assisting the director and the art department in creating presentation materials, thumbnails, logos, gifs, and acting as a liaison between the marketing and art department. Experience with Illustrator and Photoshop a must and proficiency with Adobe Indesign a huge plus.
Production Assistants
Are you down to help out in whatever way necessary? We could use some enthusiastic folks to help in all manners of ways.
Although these are not paid positions, tons of opportunities will arise for monetization your involvement both through leveraging the Steem blockchain and as the series as a whole goes into production.
We're also on the lookout for NYC Based Production Crew
Including...
Line Producer / PM

Costume Designer

Production Designer

Props Person

And a host of below-the-line positions
If you fit the bill let us know by contacting @doug.karr or @the-alien on https://steemit.chat
Looking forward to hearing from you!
Yours in the chain,
The HardFork Series Team
---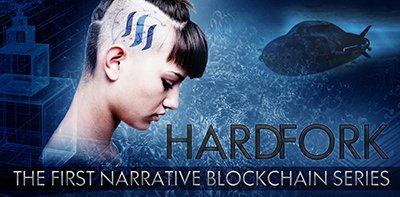 @HardFork-Series is an upcoming narrative film mini-series with a decentralized filmmaking approach to be produced in New York City and around the world, the team includes writer @ericvancewalton, writer/director @dougkarr, star and writer @bakerchristopher, writer @the-alien, executive producer @andrarchy, growth hacker @nickytothenines, the amazing HardFork-Universe crew, and the entire Steemit community. Please reach out to any and all of us to get involved, or simply reply below and we'll reach out!
We'd also love it if people posted about their ideas on Steemit using the #hardforkseries tag, we just want to point out that in order to avoid any liability that we will be assuming everything posted within that tag is intended to be a derivative work of the HardFork series and so the HardFork team cannot be liable for any apparent similarities between the content and the final product.