Nigeria is a third world country abundantly rich and blessed with natural resources, a beautiful country filled with milk and honey yet plagued by bad governance which has taken a toll on every sector of the economy. Our educational sector is in shambles with lots of institution embarking on long strike actions, our power sector has been botched with most communities finding it hard to enjoy uninterrupted power supply for 3 hours.
---
The rate of unemployment is very alarming with the masses finding it difficult to make ends meet. Our political leaders keep looting and filling their coffers with the country's wealth. The country is more fine tuned for the rich; with the rich getting richer and the poor getting stupidly poor leaving the masses in absolute destitution.
---
Regardless of the country's shortcomings, the nation is blessed with dogged and productive citizens who refused to be shaken by the current state of the economy. Citizens that struggle to make a difference at every point in time. Nigeria is blessed with awesome minds that have always made difference around the world, winning several accolades during the process. Notable Nigerians include:
Prof. Oluwole Soyinka, Dr. Bennett Omaluo, Chief Emeka Anyaoku and many others just to mention a few.
---
Leaving the world aside, we have Nigerians that are doing great on this platform(Steemit), Nigerians who have given their all to promoting this platform because they see Steemit as a revolutionary platform that can combat destitution. Nigerians who are willing to help other Nigerians live through this turbulent time by engaging in different projects that promote Steemit.
Steemians like @ehiboss who is the brain behind #SteemitInNigeria(SIN) a project that aims at promoting Steemit all over Nigeria.
@ejemai who is promoting Steemit in his own unique way with his #SteemitAcceleratorHub( STACH) project
@gbenga with his #SteemitVirus Project
@maryfavour a sagacious woman in charge of the #redfishpillar project
@oluwoleolaide who is the sponsor of #Steem-lagos
@gloglo one of the brain behind project #Steemcare
With all these great Nigerians contributing to the progress of this platform, it is evident that Nigerians are people with big heart.
---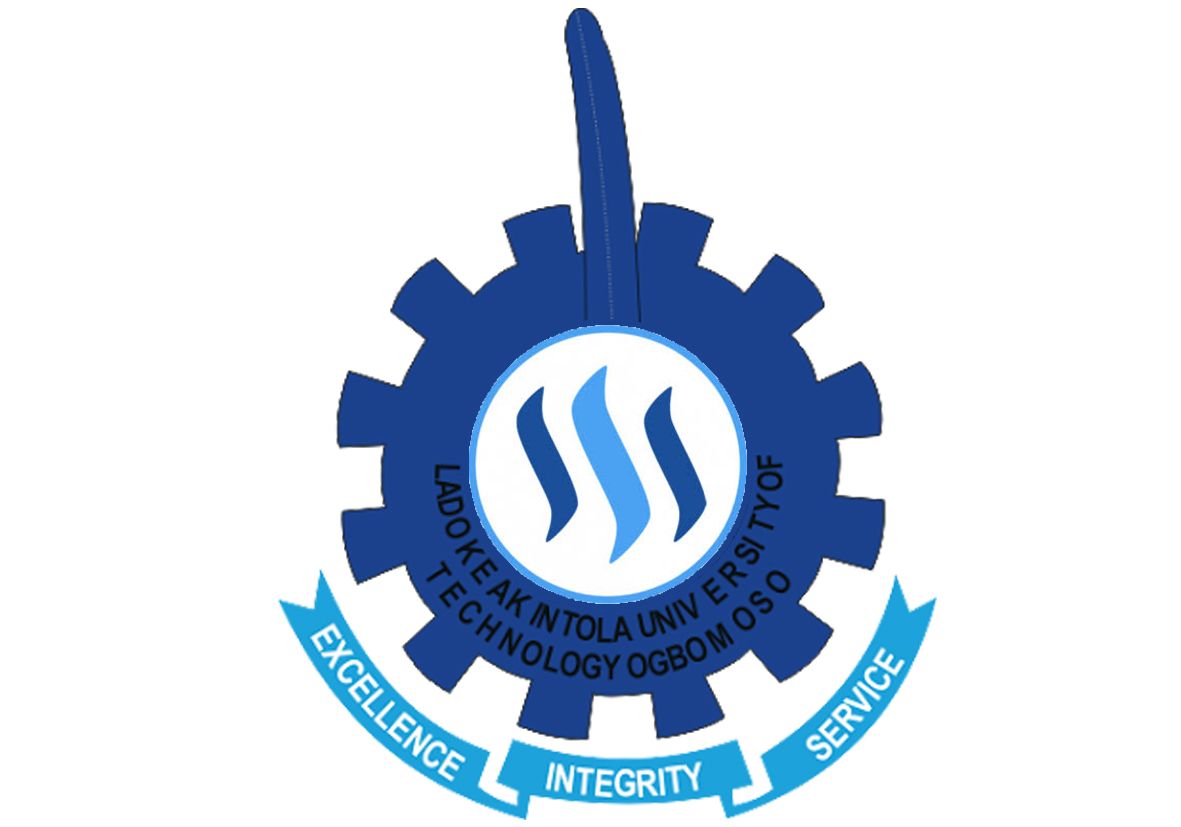 As a Nigerian myself, I'm also inspired to promote this platform which has led @honourmaus and myself @harbysco to summon the courage to create STEEMIT LAUTECH COMMUNITY. A community where we have been introducing Steemit to the Students of Ladoke Akintola University Of Technology. We have Successfully created a Whatsapp Group that now host over 100 Students who has shown a keen interest in joining Steemit. We now have 14 successfully registered Students with about 10 still yet to get their passkey.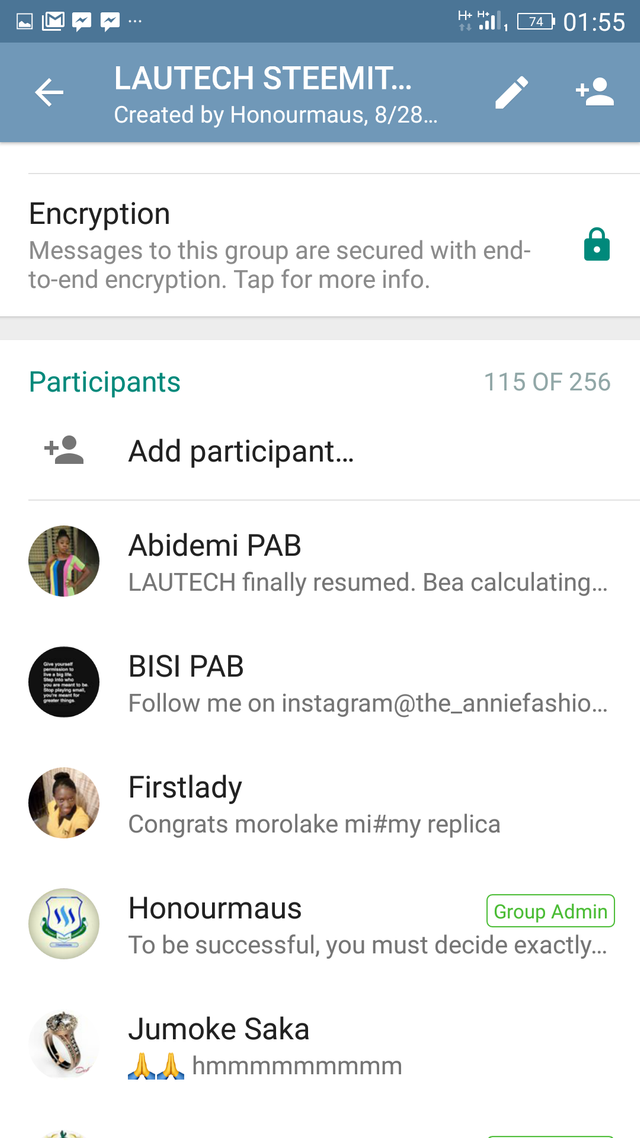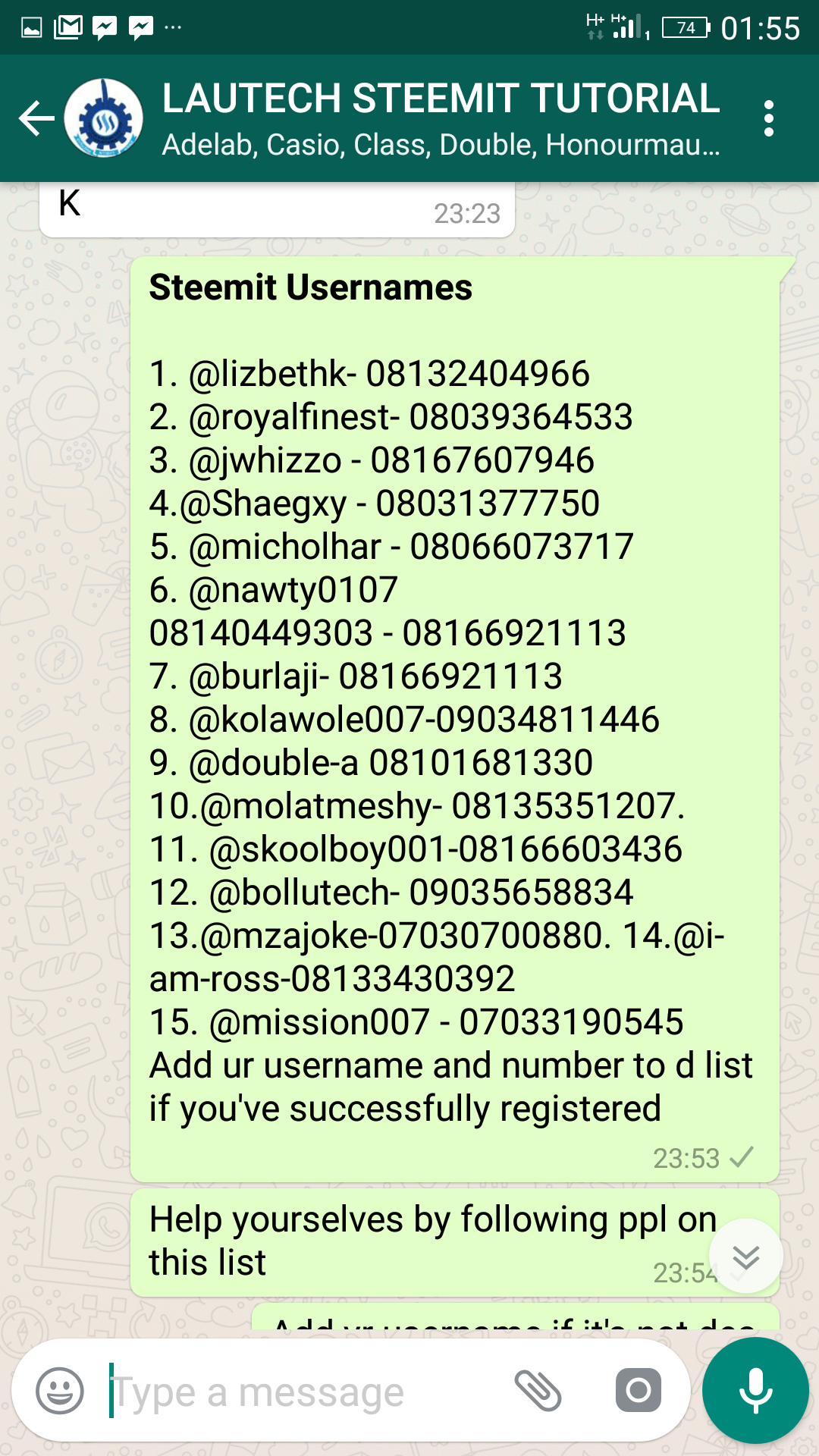 ---
Working with @honourmaus and @olanrewaju we have been tutoring these newbies on the fundamentals of Steemit. Among this new intake, we have a motion and graphic designer @royalfinest who has helped in creating the LAUTECH STEEMIT COMMUNITY logo and also designed a badge for me, @honourmaus and @gbenga.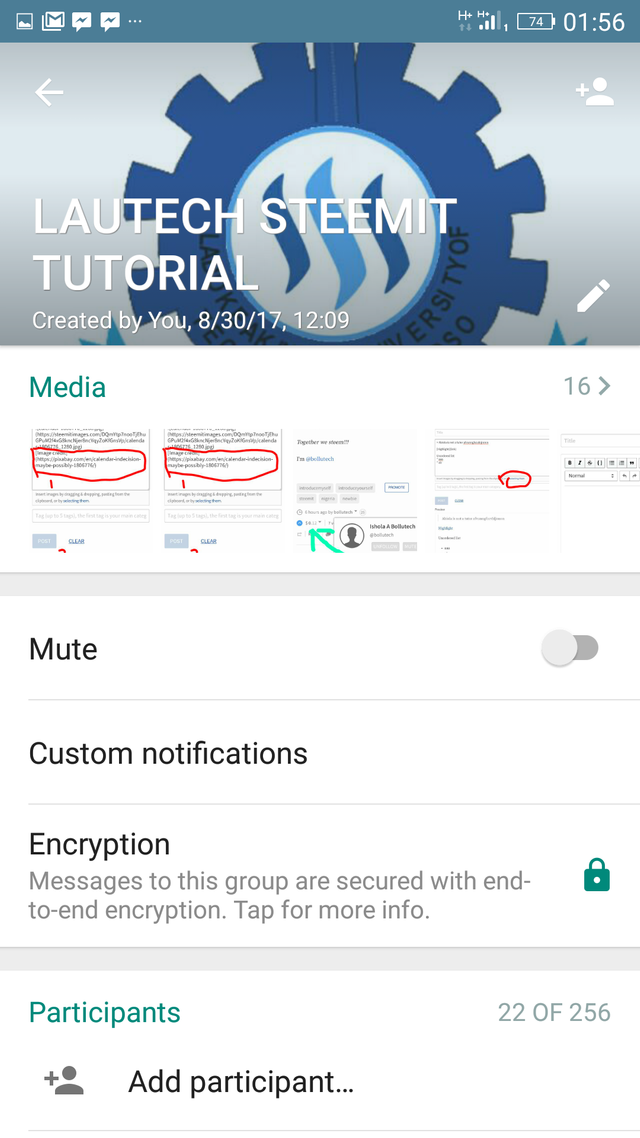 ---
The turn up so far has been fascinating probably owing to the fact that the Institution itself is currently on a long strike action of which the students are constantly seeking a platform to share their ideas and sharpen their minds.
---
LAUTECH STEEMIT COMMUNITY has been a success so far but hopefully, soon we can have more students on this platform to which we are taking necessary steps.
---
Follow @harbysco and @honourmaus for more updates on the progress of STEEMIT LAUTECH COMMUNITY
---
---
NOTE: STEEMIT LAUTECH COMMUNITY IS NOT A PROJECT, IT IS JUST A WAY OF GIVING BACK TO THE PLATFORM AND ALSO A WAY OF HELPING THE STUDENTS OF LADOKE AKINTOLA UNIVERSITY OF TECHNOLOGY WHO HAS BEEN OUT OF SCHOOL FOR OVER A YEAR AS A RESULT OF STRIKE ACTION.
---
---
THANK YOU FOR READING!!!!
IF YOU LOVE THESE IDEA KINDLY UPVOTE/COMMENT AND RESTEEM.
---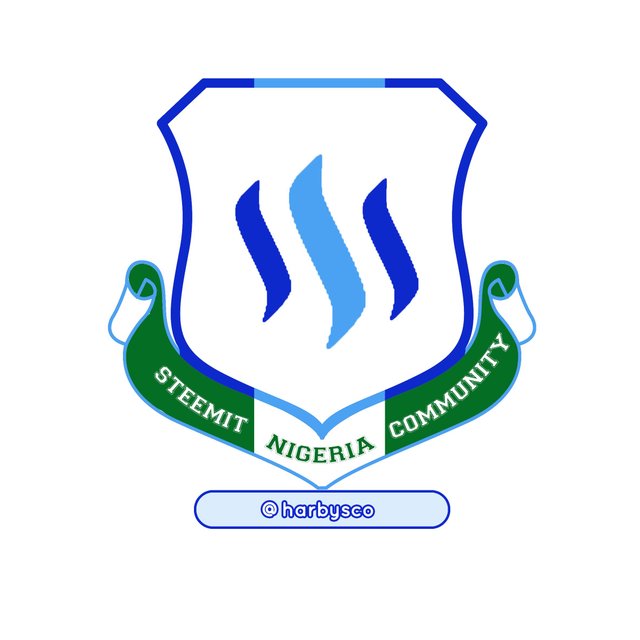 Thanks @royalfinest for the badge