New Phone App For Steemit - Wow!
This Phone App Is Fast!
I'm Finally Using Steemit On My Phone!
You can too.
Partiko
Watch this Demo with the founder, Sida.
(He's a software engineer at Airbnb, so you know this app is smooth)
Press play
Watch a live example:

Download Android App:
https://play.google.com/store/apps/details?id=io.partiko.android
Earn Partiko Rewards:
Vote for the Hyperfundit Campaign, or donate:
http://bit.ly/partiko-3
iOS Beta Testing:
https://goo.gl/forms/KciBCortVtgKKtnJ3
Partiko Discord:
https://discord.gg/N7Et97G
In my opinion this is one of the best Phone Apps For Steemit
Much Love My Steem Friends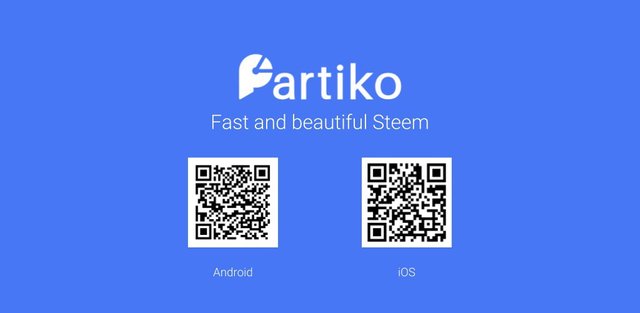 PS My Crypto Friends, I'm part of the Partiko team. My inbox is full of requests to back projects. I turn them all down. I really believe in this project. That's why it's one of the only I've backed. If Partiko earns rewards in their funding campaign they pass some of those rewards on to me. Just wanted to be open. Not shillin, just loving the community.
Much love my Steem friends. Proud to be a part of it.