Hello Steemians,
Yesterday was a great day with meeting everyone in person, talking about the projects they are working on, get to know each other bit better.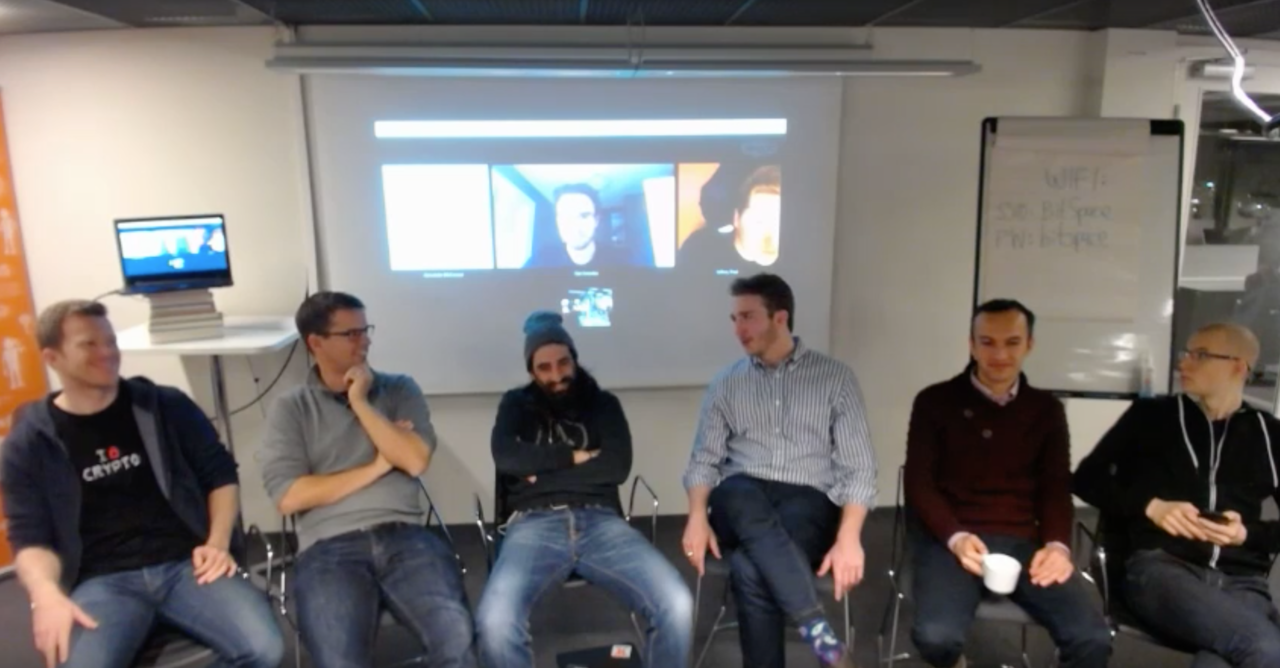 Hope you had chance to watch live panel session with
@svk
,
@xeroc
,
@cass
,
@ned
,
@good-karma
,
@furion
, on Skype (
@roadscape
,
@val
,
@sneak
), behind camera (
@ekitcho
,
@noisy
) if not here you go check it out. It is great to have everyone and talk about projects and update the community. Many community developers/users watching live session and asking questions. Talking about roadmaps and where the Steem and Steem related projects are headed, working together in collaboration, establishing new relationships and partnerships, etc.
Look out for more updates today, I am sure, today will also be great with new panel speakers and some project pitching.
Hacking is also taking place, @svk, @xeroc, @cass working on great project Steem with Trezor integration.
Me @good-karma working on eSteem desktop and SteemFest app, others are also doing some amazing work/hack.
Hacking the ideas out :)
Thank you @bitspace for originating amazing event!
Exciting times await us...
Keep on Steeming!