Your Concise Steemit Guide To Witnesses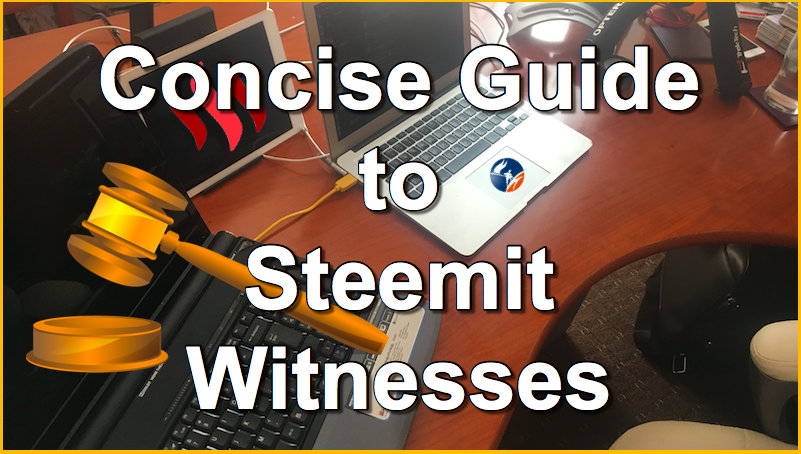 Opening Statement
Ladies and Gentlemen, bots 🤖 and cats 😼, distinguished Steemians of the Jury!
When I arrived on Steemit two short months ago, I heard all kinds of weird terms that made Steemit sound like a technology jungle, too deep to penetrate without scratches and painful critter bites. The bush was GIGANTIC. The creatures: Alien! 👽
Luckily, I LOVE to read... slurping up knowledge to discover the secrets of the Steemit wilderness without getting lost at every turn.
At least, I now know North. The wild path has become negotiable, and it's more like a lovely hike through mountainous 🌋terrain.
---
To all that would like to understand what's what and who's who - without techie stuff -

This Guide to Steemit Witnesses is for you.
---
Well then...

before calling our Expert Witnesses to the stand, let me introduce them to this court:
---
What Do Witnesses Do?
Witnesses are the cogs in the strange mechanism of Steemit. Without them, nothing moves. Literally nothing!
Witnesses are Technology Experts in Steemit Blockchain. Everything you and I do on Steemit such as: posting, voting, commenting, transferring funds, claiming rewards, these are transactions. Every transaction must be
Transmitted,
Validated,
Processed and
Be stored on the Blockchain.
So, our Steemit Expert Witnesses make sure everything that you and I do is actioned and finalized.
Techie Bytes
On a more technical note: Witnesses use a consensus mechanism called: Delegated Proof of Stake (DPOS) for producing Blocks.
Witnesses are also the Stewards of Steemit governance, making sure the codified rules are working and not circumvented.
The official description of Steemit Witnesses can be found in the Steemit FAQ.
---
TO BE or NOT TO BE: A Witness
To be a witness, time, dedication, effort, pragmatism, technical expertise and investment for running nodes must be present.
Unless a witness has the time, money technical knowledge and a super reputation in the Steemit Community, there is no point of even considering it yet.
---
Witness Compensation
For their efforts, Witnesses are compensated with SteemPower for each block they create.
---
How many Witnesses?
There are 20 witnesses producing blocks full time. Position 21 is shared by many part time witnesses, based on communal vote weight.
---
Where To Find 🔎 Witnesses
Finding Witnesses is easy. Blockchain is all about transparency. Check here: steemit.com/~witnesses.
The first 50 witness are listed. To look-up all, go here: steemd.com/witnesses
How to Research Your Witness
Simply check Witness related posts in these categories:
#witness-category and #witness on Steemit.
You can also conveniently use Asksteem.com/userexplorer to look for posts by a particular Witness, or any user for that matter. Useful, isn't it?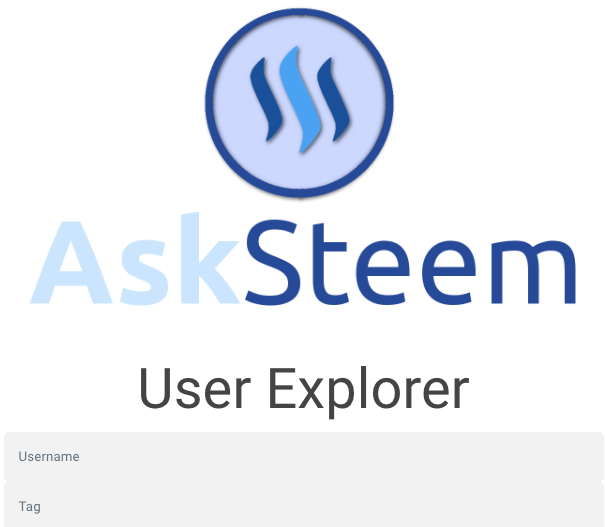 ---
Got A Fav Witness?
No?
I do!

I've got a few. Why?
Good witnesses, full or part time, engage actively in the community. They publish reports on their technical activities, their performance statistics, and they offer valuable insights into technical aspects of Steemit.
They also provide technical support to us, prepare for the next hard-fork (platform upgrades) and propose policy changes.
They make and run fun bots and serious ones. Some develop helpful Steemit Tools. A few even run hot prize competitions and above all, they support charitable causes. Some even donate Steem Power to other Steemians... in other words - they add incredible value and give back to the community.
Laudable, don't you think?
My personal Favs 😇
My favorites so far are:
| Witness | Reasons, to name a few... |
| --- | --- |
| @aggroed | Minnowsupportproject, PAL on Discord |
| @ausbitbank | charity, minnow support, Australian user support, reports |
| @dragosroua | Steem.city., minnow support, competitions, reports |
| @fyrst-witness | @fyrstikken tech support, competitions, 50K SP Delegation for 1 Week |
| @good-karma | eSteem mobile app |
I haven't listed all - There are many more... 🔍
---
Voting For Your Witnesss
Witnesses are appointed through the votes of the Steemit users - that means yours and mine.
---
Why should you care?
Because reliability and transparency ensure the smooth running of Steemit. Who do you trust the most to get your post safely onto the platform? Who responds when something goes wrong? Who rectifies problems, day and night? Who is available?
Who adds additional value to the community?
---
EASY: How to vote
Vote casting is simple. You can do it here as easy as pie. 🎂 Just look for the account you like and up-vote next to the witness name.
If your nomination is not in the top 50 just yet, simply enter it in the field at the bottom, and it will magically appear. I have voted for 20 witnesses so far. Every user gets 30 powerful votes.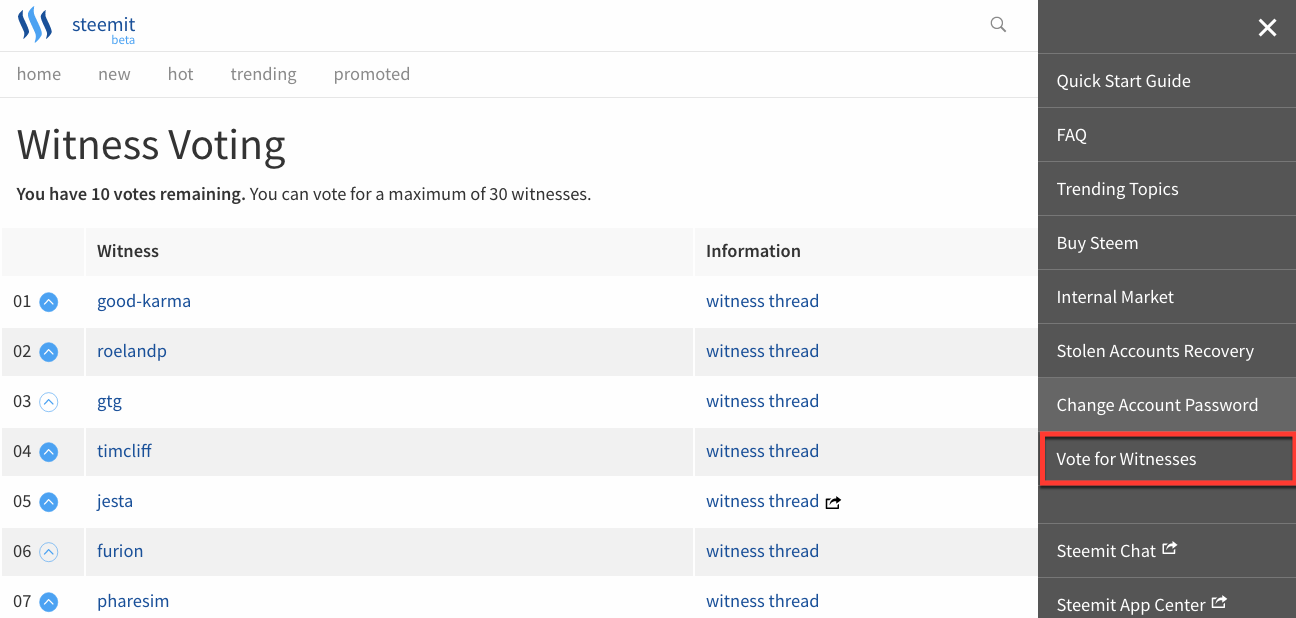 ---
Delegate your vote
If you are uncomfortable making such an important decision just yet, you can delegate your witness vote to someone you trust. Just enter the delegates' account name at the bottom of this page, and voilà, your trustee takes care of the rest. It's indeed that simple.
---
Closing Statement
Ladies and Gentlemen, bots 🤖 and cats 😼, distinguished Steemians of the Jury!
I hope you found this little Guide useful.
Most importantly, I hope that this post showed you the importance of choosing your witnesses.
I hope that this Steeemit Booklet convinced you to research and vote for your witness. Spread it far and wide: please reblog.
---
Thanks for reading. 😎

ch @globocop
[Upvote] [Comment] [Resteem] [Follow]
---