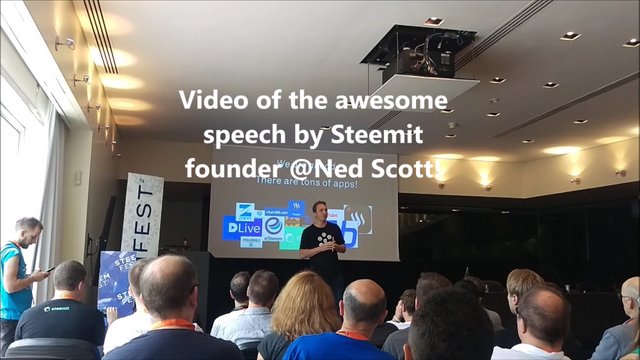 Hi Steemians, I have uploaded my personal video of the awesome presentation by the ingenious Steemit founder and visionary @Ned Scott on my Youtube channel now too.
Here you can watch the video if you wasn´t able to visit the Steemfest², or if you just want to watch it again:
And here you can find the official full video of the Steemfest² presentations of day 1 in room 1:
Link to the official Steemfest YouTube channel: https://www.youtube.com/channel/UCwuUSatqAsi5XXy_GngMjjQ
I watched the video again too and as @homeartpictures already told me, I really walked through the livestream camera a few times... xD
Here are some Screenshots, taken out of the official livestream video: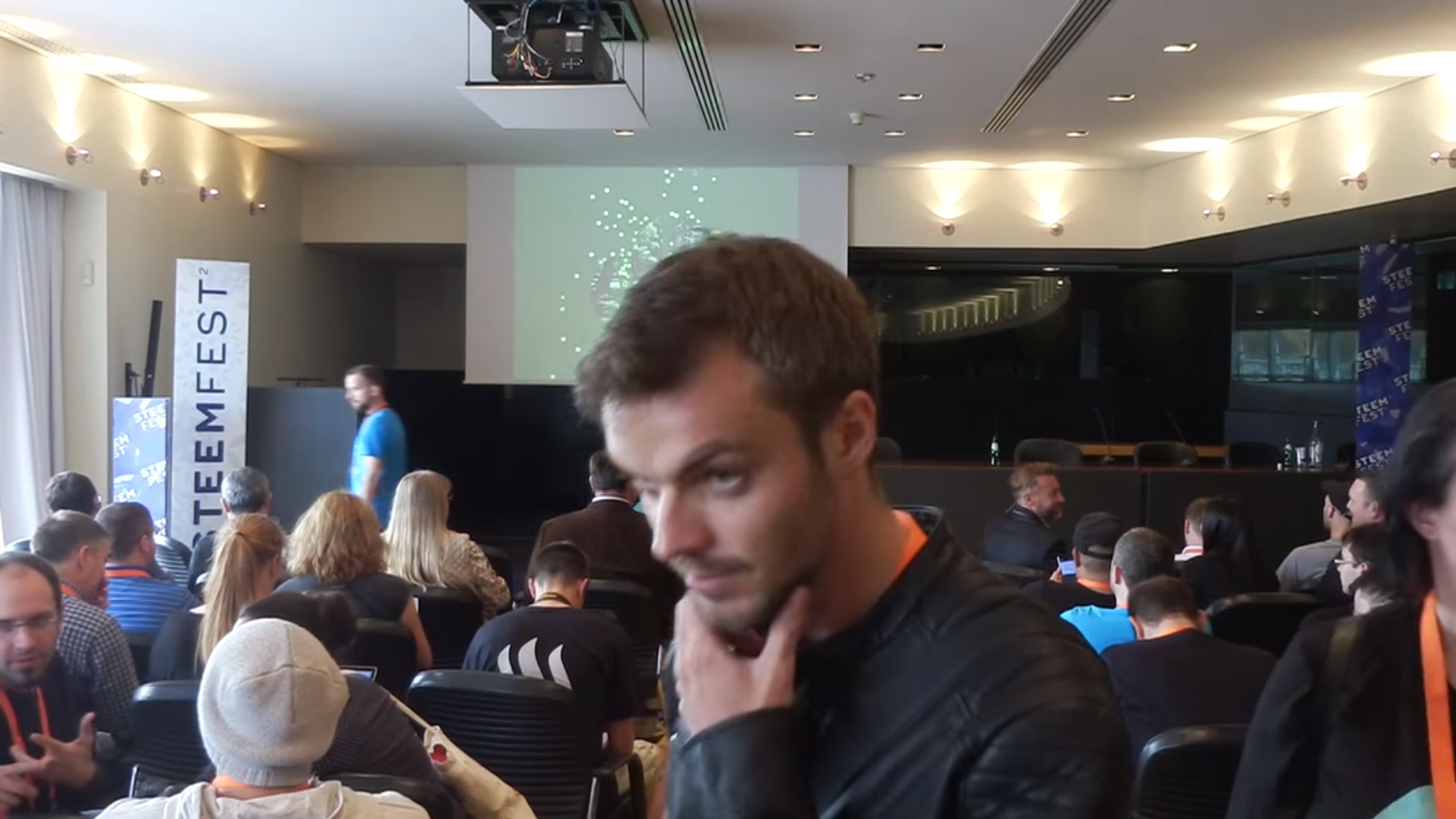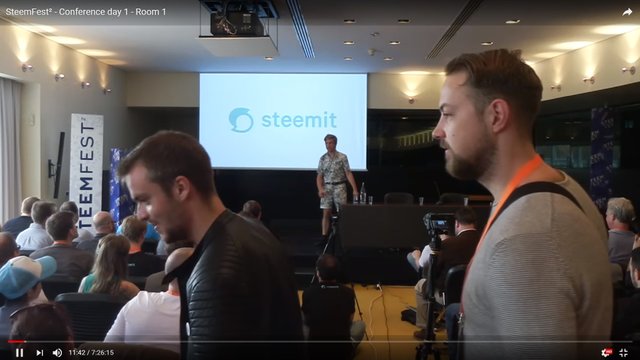 It seems that @lex030 was a little bit tired from the party on day 0 too xD: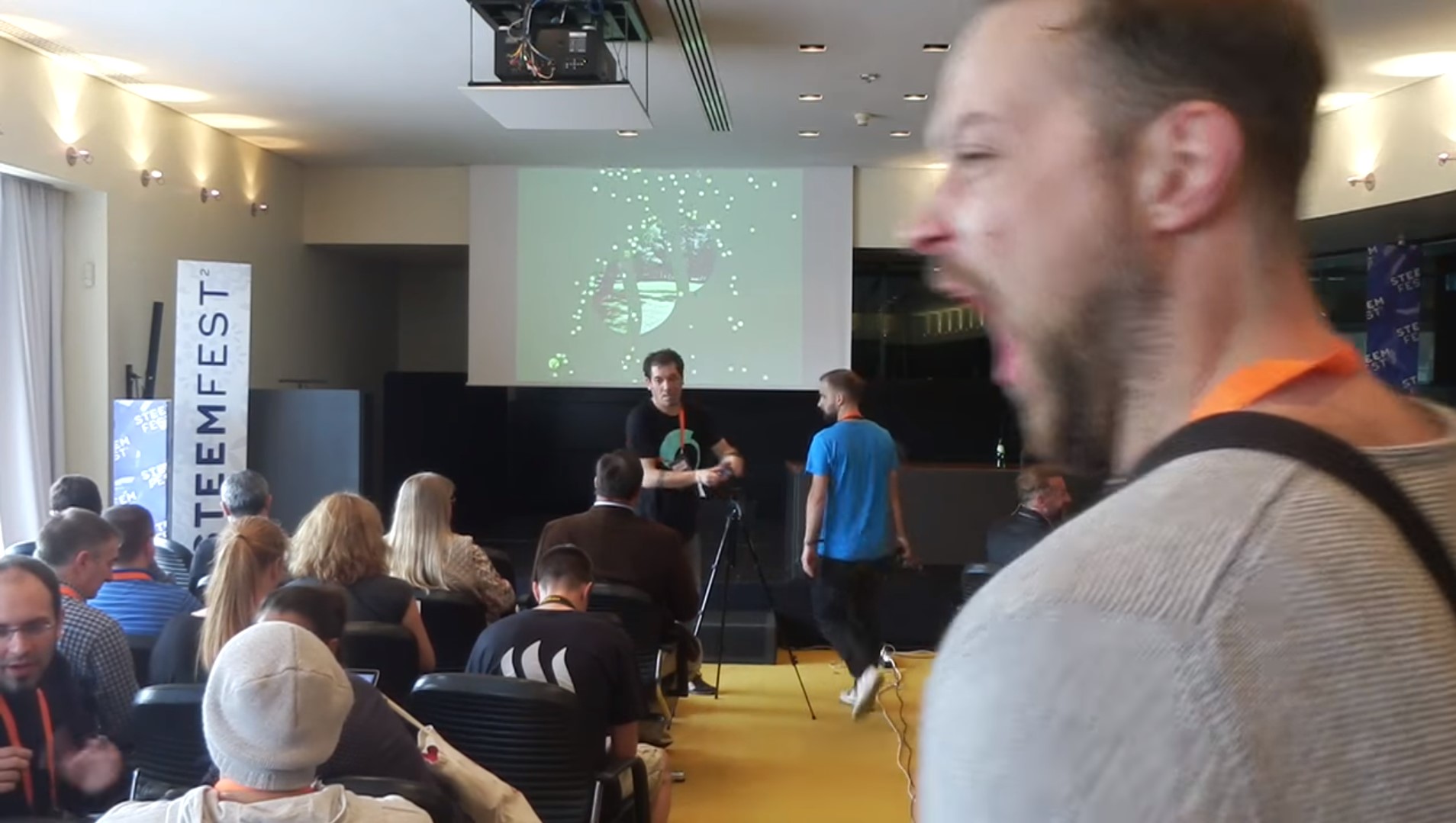 And again we walked directly through the livestream-camera xD: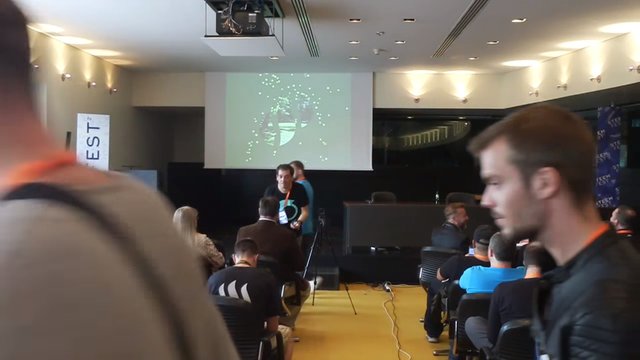 And at least, I just have to share this EPIC selfie together with Ned at the closing dinner again with you, because I love it! 😎: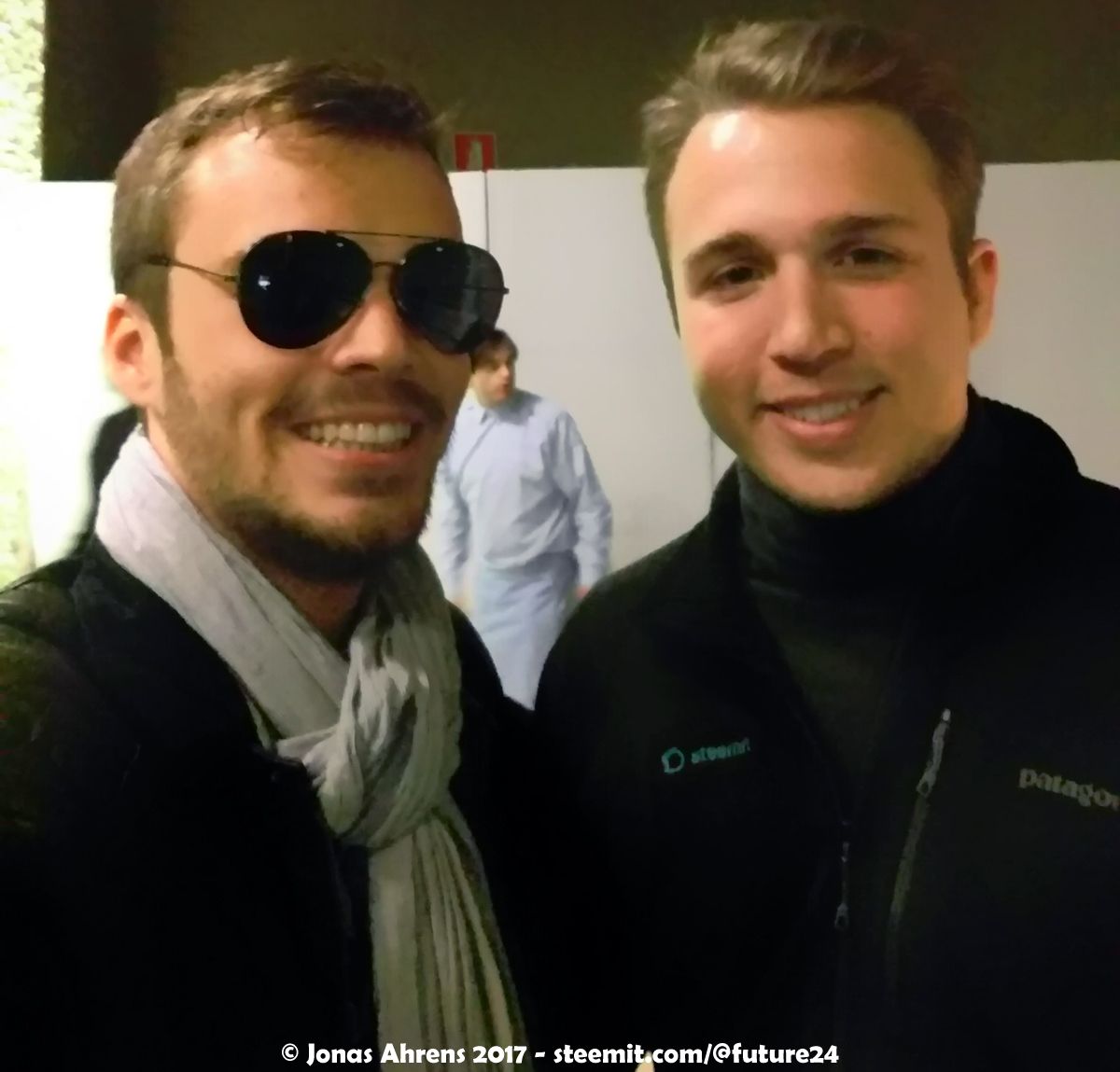 ---
Best regards and hear you in my next article!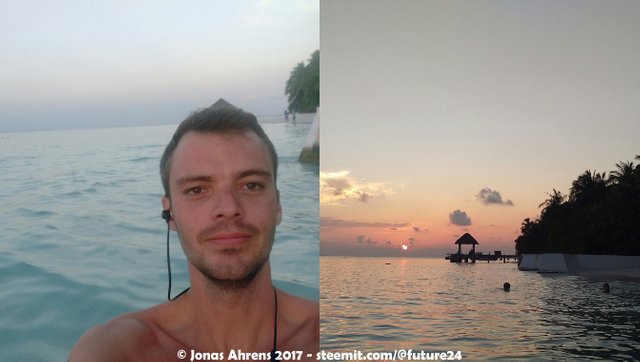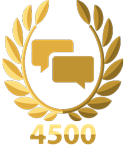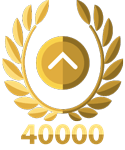 Jonas Ahrens


---
Location of the Centro Cultural de Belém!:
!steemitworldmap 38.695500 lat -9.208351 long d3scr
---