Right. Opinions are dangerous, you knew that? And In Steemit opinions are to be hushed.
I have lately expressed clearly my opinion on the social experiment called Steemit. Yes, I refuse to call it a platform, it's too noble of a term. The experiment is about to fail due to good old greed.
I like the idea of that bot. Simple and informative for both those who use bidbots and those who don't
And all is good then? Nope.
I have for almost 24 hours now upvoted the poor bot that is constantly flagged. This time not by fyrstikken, but by Bernie sanders.
The retaliation is evident: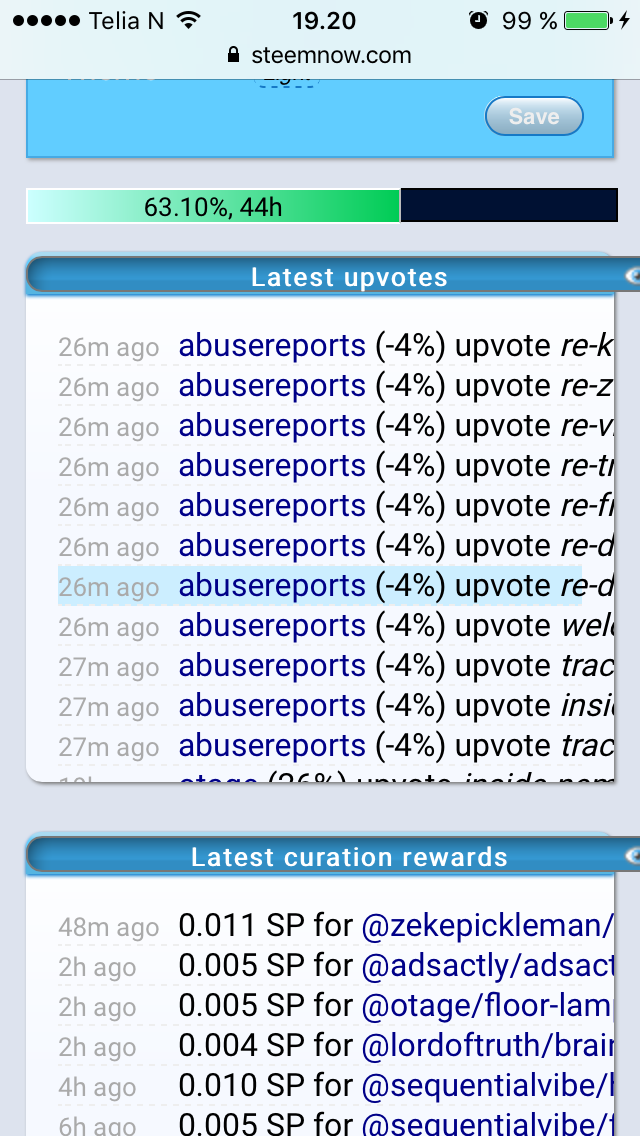 Yes, that is my account taking 11 flags in a row.
Tired
Exhausted vote power is the immediate result. Longer term, I think spending time on a broken system is not a priority.
The bloodletting of "steemians" can continue without my participation if the fucking system can't be mended.
Because there won't be any left with the fucking mafia running the show. Decentralized my ass! It almost as centrally powered as North Korea.
Forget your wet dreams
Steemit is going nowhere except south with the abuse of power at play and feeding the abusers.
Invisible @ned can promise invisible smt tokens so and so long, the token I'm interested in is heading for sub 50 cent. I have seen countless of my peers powering down and moving on. Which is a shame, some of them were really cool.
I had not planned on moving on so soon. But the flag abusing bot might change my mind. So does witnesses that resort to mafia tactics.
It's a shame. I have got to learn more about my favorite steemers @erikaflynn, @dana-varahi, @riskdebonair, @abh12345 and plenty more. It's not your fault. It's the fucking greedy bastards that run the shitshow.