400 FOLLOWERS = 2nd MEETING STEEMIT IN BARCELONA !!! English/Spanish/French
Dear Steemians,
First of all, THANK YOU to follow me since 3 months !!!
I am very happy to be part of this community!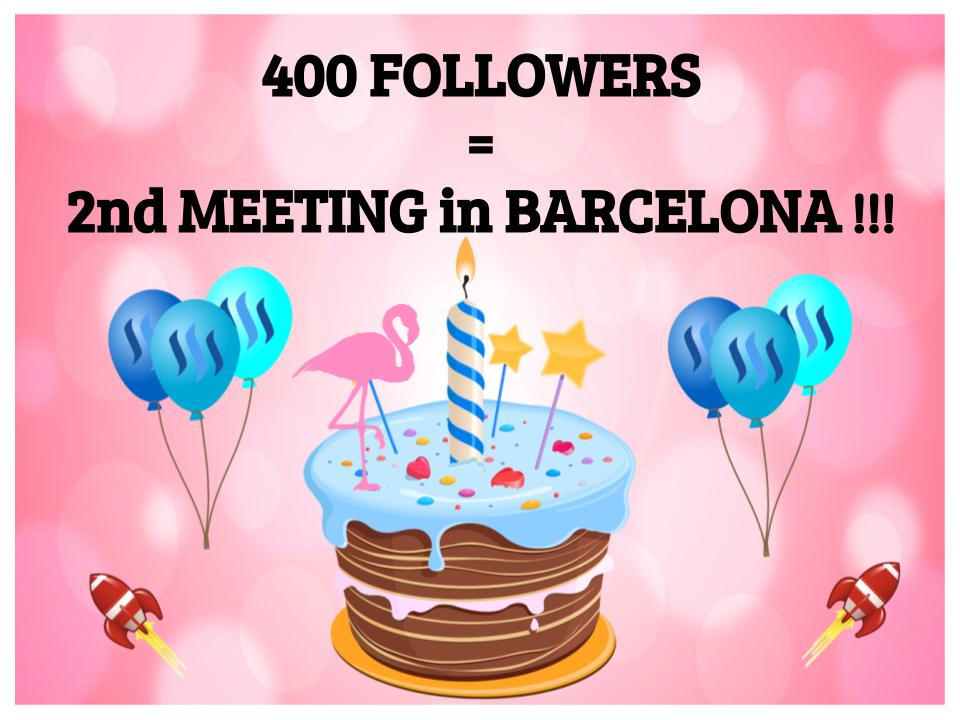 To celebrate my 400 followers, I organize a 2nd MEETING STEEMIT very soon in my new amazing city: BARCELONA....
To discuss, share information and meet other Steemians around a coffee (or beer)...😊
I invite you to see this post : my crazy first meeting steemit in Barcelona!
For my first meeting, we were 5 participants: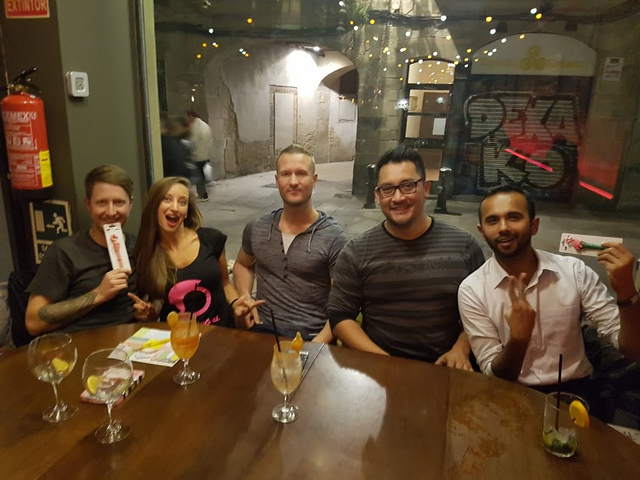 @sammarkjames, @flamingirl, @estefantt, Jed and @lazyfrog08 at Alsur Café Barcelona.
I hope we will be more steemians for the second meeting!
Feel free to register by writing a comment on this post!
A new participant has already contacted me:
@logic
I am excited to meet him and meet more people!
So don't hesitate to share and reestem this post to grow the team!
THANK YOU SOOOOOOOO MUCH !!!!!!!!!!
---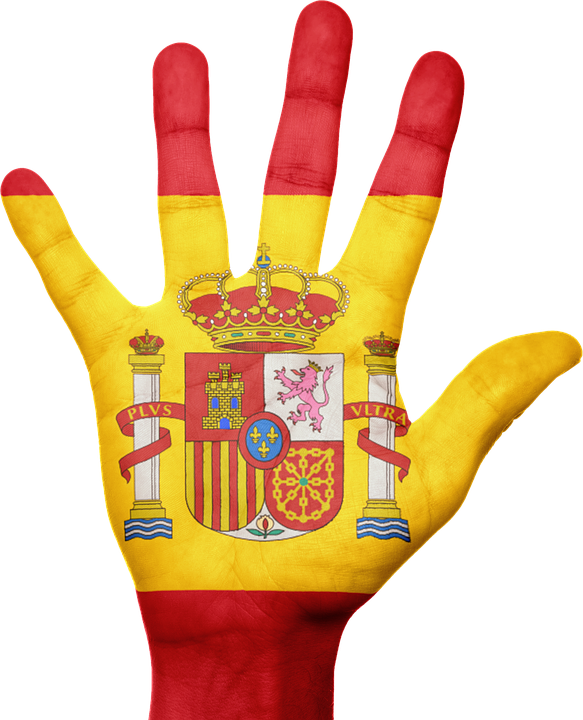 Queridos Steemians,
Antes todo, ¡GRACIAS por seguirme desde 3 meses!
¡Estoy muy feliz de ser parte de esta comunidad!
Para celebrar mis 400 seguidores, estoy organizando muy pronto una 2ª Reunión de STEEMIT en mi nueva ciudad: BARCELONA ....
Chatear, compartir información y conocer a otros Steemians con un café (o una cerveza) ... 😊
Te invito a ver esta publicación: mi primera reunión Steemit en Barcelona!
Para mi primera reunión, éramos 5 participantes: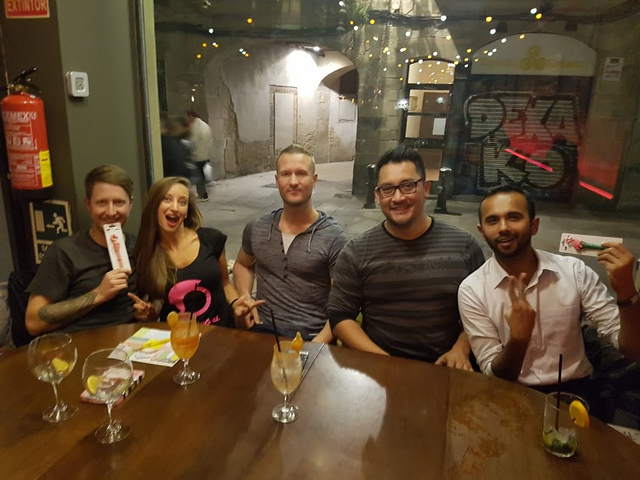 @sammarkjames, @flamingirl, @estefantt, Jed and @lazyfrog08 en el Alsur Café Barcelona.
¡Espero que seamos más Steemians para la segunda reunión!
¡Siéntete libre de registrarte escribiendo un comentario en esta publicación!
Un nuevo participante ya se ha puesto en contacto conmigo:
@logic
¡Estoy emocionado de conocerlo y conocer a más personas!
¡Así que no dudes en compartir y volver a escribir esta publicación para hacer crecer al equipo!
MUUUUUUUUUCHAS GRACIAS !!!!!!!!
---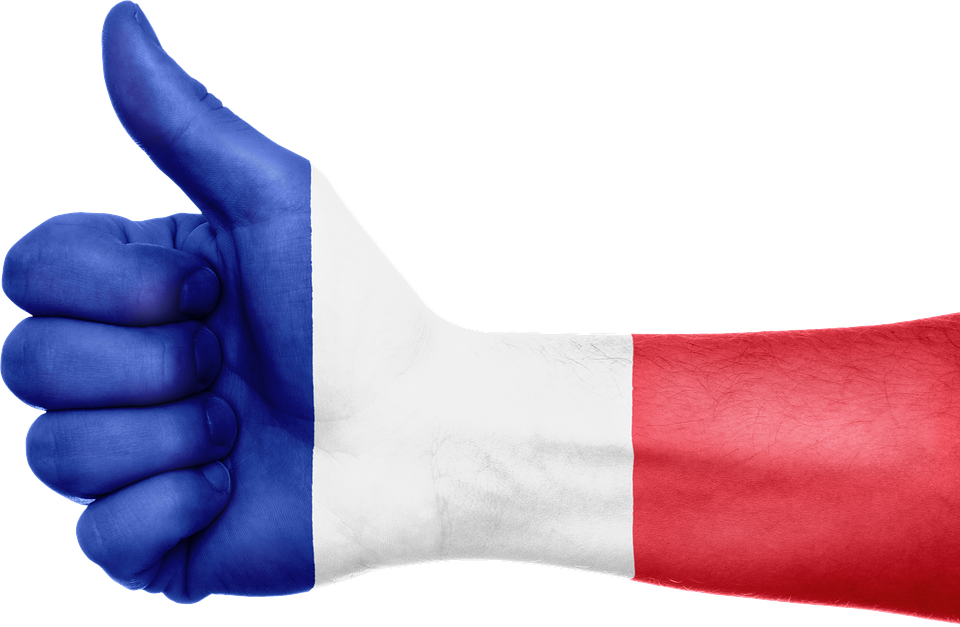 Chers Steemians,
Tout d'abord, MERCI de me suivre depuis 3 mois !!!
Je suis très heureux de faire partie de cette communauté!
Pour fêter mes 400 followers, j'organise très prochainement une 2ème STEEMIT MEETING dans ma nouvelle ville: BARCELONA ....
Pour discuter, partager des informations et rencontrer d'autres Steemians autour d'un café (ou d'une bière) ... 😊
Je vous invite à voir ce post: ma première rencontre steemit à Barcelone!
Pour ma première rencontre, nous étions 5 participants: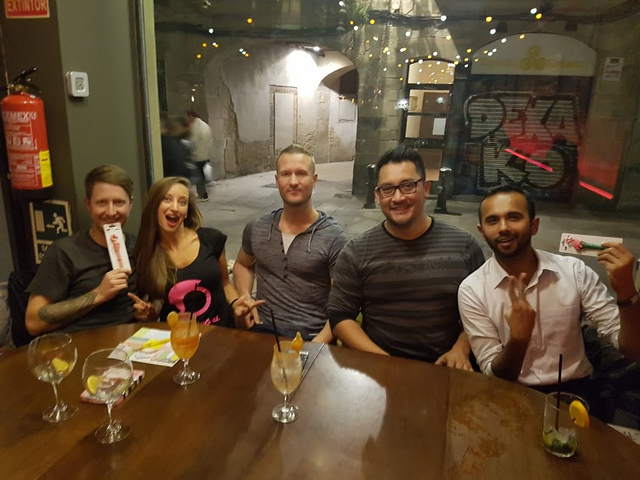 @sammarkjames, @flamingirl, @estefantt, Jed and @lazyfrog08 au Alsur Café Barcelona.
J'espère que nous serons plus steemians pour la deuxième rencontre!
N'hésitez pas à vous inscrire en écrivant un commentaire sur ce post!
Un nouveau participant m'a déjà contacté:
@logic
Je suis excité de le rencontrer et rencontrer plus de gens!
Alors n'hésitez pas à partager et ré-écrire ce post pour faire grandir l'équipe!
MERCIIIIIIIIIIIII BEAUCOUP !!!!!!!!
---