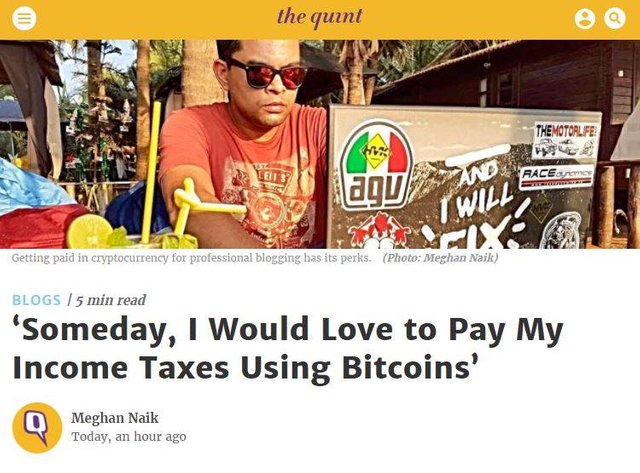 The Quint features my story as an early adopter to Bitcoin and Steemit in India in my piece titled, 'Someday, I Would Love to Pay My Income Taxes Using Bitcoins.'
I took this opportunity to write about @steemit as well as incredible projects such as @vaultoro and few others. Steemit was also mentioned earlier this week and there's more info on that below.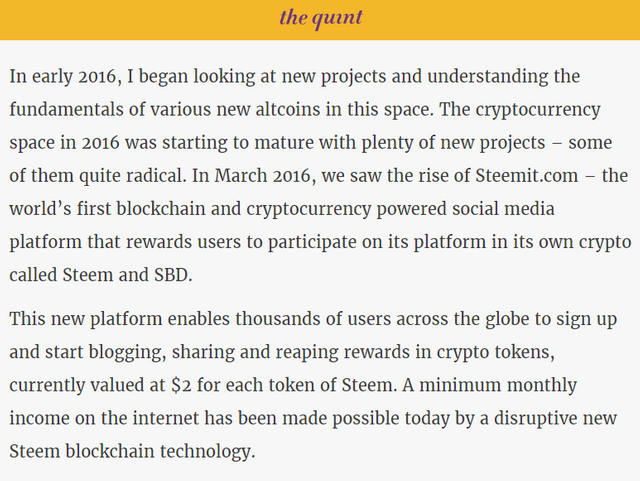 Read the full story here: https://www.thequint.com/blogs/2017/06/28/blogger-paid-in-bitcoins-cryptocurrencies-in-india
TheQuint is one of the top digital news publications in India popular for their high quality pieces across various subjects including Technology! A highly reputed organisation in the Indian media circles that I was once part of few years ago!
A week ago an old friend from my days as an automotive-journo and a very senior editor in the Indian Media industry, 'Roshun Povaiah' reached out to me on behalf of 'TheQuint' for a comment which was published in his piece: Still Unregulated, Bitcoin Trade From India Jumps in Global Market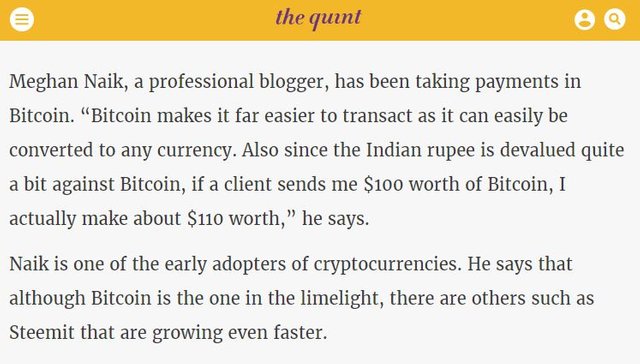 Let me just tell you that this is just the beginning of my efforts because:
I'm going to take Steemit across India and to the rest of the world!
I'm going to be conducting conferences such as the one I did recently. The next city will be Bangalore, the IT hub of India!
Thank you for your attention, support and following my work!
---
If you like my work, please share my posts and follow my blog to support me. You may also continue reading my recent posts which might interest you:
---