Happy Birthday Steemit — We turn a Year Older Together!
Steemit turned 1 today and it's also my 29th birthday! Looking back at the past 9-10 months, I've spent a large portion of it on things related to Steemit. It feels amazing and certainly well worth the time and effort! This time last year I was yet to discover Steemit. Then, I couldnt have imagined I'd be going on a great digital journey along with other Steemians!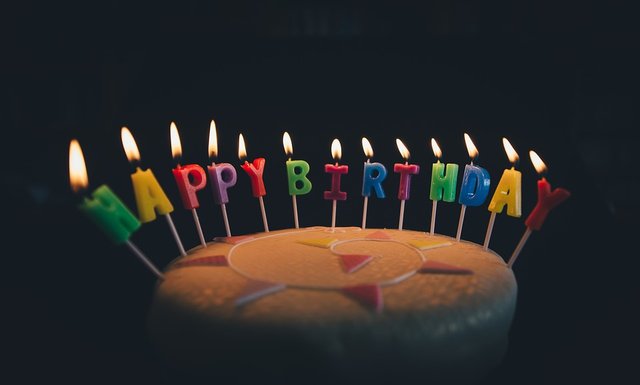 Source: Pixabay
My Steemit journey began as a participant on the old Slack in June last year. In the early days it was hard to grasp that somebody had managed to build a unique platform and a fresh revenue model that we have here. I proceeded carefully with some scepticism as many of the early non-crypto members of our platform. It took me a few days to understand and I have been hooked to this platform co-founded by @dan and @ned ever since.
I've seen the site grow rapidly, provide exceptional rewards to users. From being an overactive participant on the chat to becoming the face of Steemit.Chat as the admin-courtesy @riverhead putting his faith in me. I went with the flow and saw myself make it to SteemFest as the only representative from my country-India and put together a team to help @roelandp execute his vision for the very first Steemit conference and also made a presentation with @anyx at the event.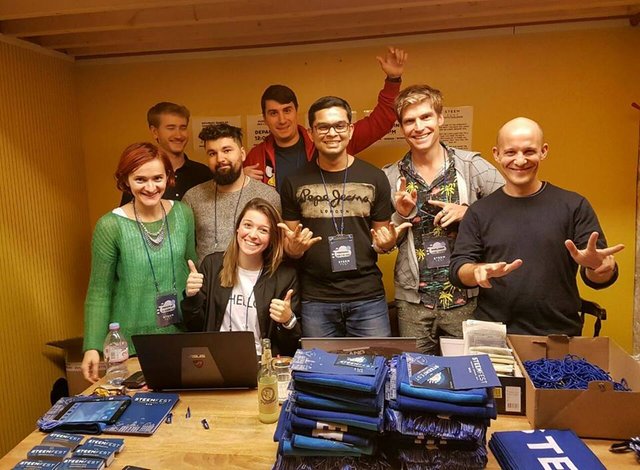 [L-R] @foxxycat @anyx @razvanelulmarin @anduweb @sjennon @firepower (in the center) @roelandp and Freddy!
This is where I saw the hidden potential of Steemit. When you put faces and personalities to usernames, it changes everything! You make a real connection with people! I came back home in December having made some great new friends from all over the world! Real people, whom I've since kept in touch with regularly!
I do miss the times spent with @roelandp @sjennon @timsaid @kevinwong @foxxycat @anyx @razvanelulmarin @anduweb @mammasitta @saramiller @gardenofeden as well as the pleasure of hanging out in the bylanes of Amsterdam with top investors such as @blocktrades and his lovely wife. It was also wonderful meeting top devs at steemit such @jamesc @originate @svk @xeroc @roadscape amongst many other wonderful folks and exchange ideas and converse.
I even managed to get quite a few people on board and some are still around and posting. Someday I hope I can assist in getting thousands of members on board at Steemit from India.
Short Sabbatical from Steemit
On the 9th of Feb, I met with an accident. I was touring on my motorcycle when someone crashed into me and put me out of action. It resulted in multiple fractures, blood loss, low haemoglobin, nerve damage in my right hand affecting motor controls. I was home in March after 24 days of hospitalisation with few months of recovery ahead of me. From being active upwards of 15 hrs/day here, I've had to resign myself to a lot of rest and little else since then.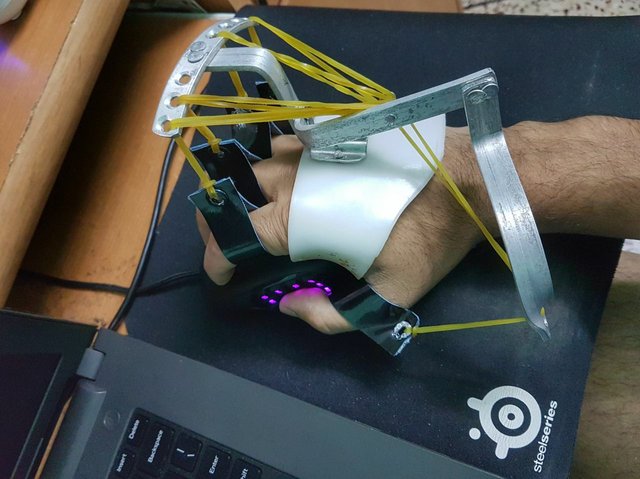 A low-tech splint custom made to assist me with finger extensions and other basic motor controls
But this also allowed me to get touch with many of my friends here who visited me and all the support and wishes from everyone including Steemians has helped me get on my feet sooner. The hot water bag soothes my knee and I smile as I type this post.
The chat has grown to over 6500 members and I thank @pfunk for holding down the fort in my absence! As well as the mod team @acidyo @gonzo @gandalf @thecryptofiend @steemitqa for assisting. A few Steemians have shown interest in assisting in the larger channels and we'll take you on as the chat continues growing.
I've thoroughly enjoyed the process of finding great content and the process of curation itself has been a big factor in keeping me around day after day. From the early days of curating for @smooth in July, then @robinhoodwhale and culminating with Project @curie the journey has been quite fantastic. The daily disucssions with @donkeypong @liberosist @kevinwong @lpfaust @shennanigator on better curation and the folks at @steemcleaners is something I've missed a lot in the past two months. I look forward to getting back to the routine soon!
I hope things turn around for the best from here onwards. It's taken quite some effort to write this post today and it's the first one I've written in weeks! But I'm thrilled to come back as I try to normalise my life.
The Future!
Here's to a great year ahead with many exciting things to come our way! I wish @ned and @sneak @zurvanic and the entire team at HQ the very best with the development of the website, marketing and PR. I also thank all the investors for supporting the platform over the past year.
It's good to be back and I hope that we will continue growing together!
---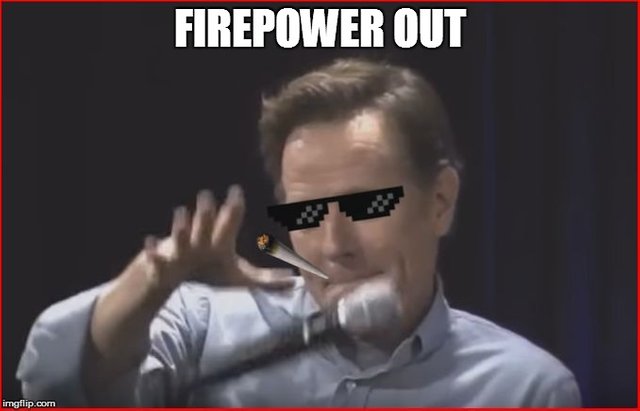 If you like my work, please share my posts and follow my blog to support me.
---