Many ways to earn money on Steemit - Few Tips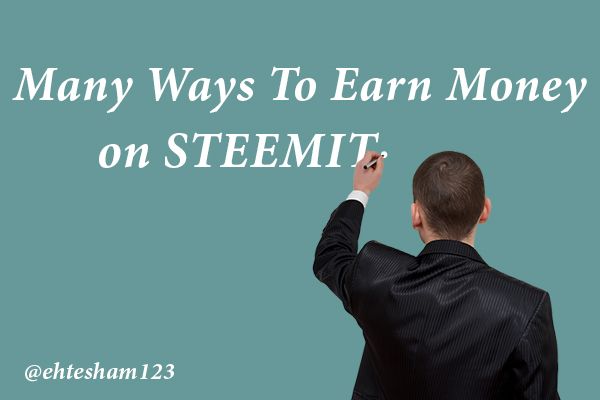 Hello Friends!
Welcome to this article. Many of new users want to earn on Steemit but they are not familiar with the ways to work on them. When I was new, I was like there is no other option except to invest and get some profit because I was not familiar with ways and opportunities here to grow. So, today I'm sharing few points so you can read and start working today.
Quality Content:
If you are good in any field like article writings, crypto-currency experience, youtube tips and photopgraphy etc then you can post your content regularly on steemit with proper tags and engage with your audience. People from your relevant field will follow you and they will support you by upvotes, resteems and mentions etc because you're working on targeting exact niche what people are looking for. The key is consistency here.
Contests:
On weekly basis, there are many contests running on steemit. Anyone can participate in that and submit their entries. Almost Article Writings about different products, events etc and photography contests as well. You just have to follow the organizers who are arranging these contests and get updated when there will be a new one. Follow @contestbot , @OriginalWorks etc and start today. Here is a screenshot of their rewards they give to their participants.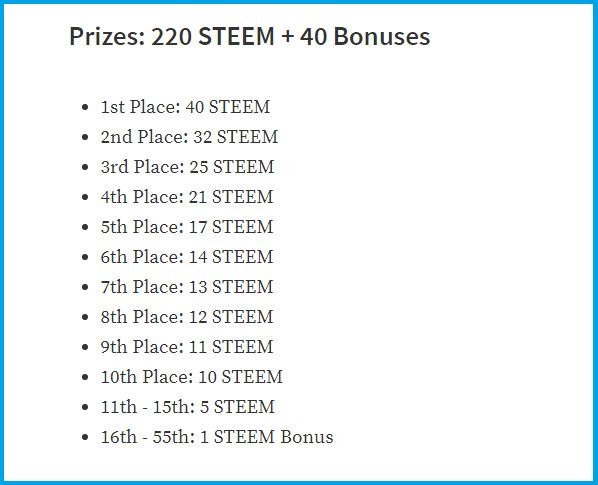 Investments:
If you have money to invest then send Bitcoin, Ethereum etc to BlockTrades.us and get Steem Dollars from BlockTrades directly in your account. Now you have SBD's and you have to work now a little bit. Just post your quality work and then send this money to different UpVoting Bots to get upvotes on your posts. By this way, if your investment is big then you have a chance to bring that post on home page of steemit and a big community will see you there. You'll get your investment back and Steem Power as well (Steem Power will increase your account voting value). Steem Power is also steem and you can power down to withdraw that too. Please keep in mind that you'll get profit if you completely understand the whole process of upvoting. So, learn that first before taking any risk.
Delegation of Steem Power (SP):
There are many people who delegate their Steem Power on rent, either on weekly, 14 days or monthly basis. You can find anyone and get some steem power by sending some money initially. Then it's up to you, either you'll run a bot or will give upvotes to your posts. By bot, you'll get maximum profit if you got bids on your vote. You can register and create a bot on SteemBotTracker .com as many other users are already doing this.
Commenting:
There is also an opportunity to collect some extra bucks and that is commenting. You can keep an eye on posts from big profiles in new feed and you know, this will be in trending so do a best relevant comment on that post and answer every reply to your comments. By this way, if you do at-least 10 relevant comments then I'm sure, you'll get some reward. You can also find a profile which gives an upvote to every best comment on his post.
Final Words:
I hope, this article will help you to get started initially and if you have any suggestion or knows about any other beneficial way, please share with us to add that too in the article. We would love to hear from you all friends and don't forget to Up-Vote and Resteem this post. Peace