RAKOOBOOSTER upvote your post, it is 100% free , Join us now
What a great feeling, when you enjoy your favorite beverage, viewing steemit or busy while your post getting upvoted in the same time, with NO efforts or payments to promote your post.
Introducing RAKOOBOOSTER, a new community is growing and support each other in a unique way and upvoting your post while you are relaxing.
We are about to witness a phenomenon which is most likely gathering of good bloggers on steemit or delive or any other steem app in one group.
What is RAKOOBOOSTER ?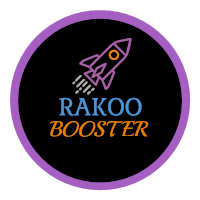 https://busy.org/@rakoo
RAKOOBOOSTER is a group of blogiers that if one of the group make a post all other group mebers will upvote this post automaticly and that`s how rakoobooster simply works. In other words if you are a member of RAKOBOOSTER you will receive an upvote from the rest of the group on your post.
Objectives
RAKOOBOOSTER objectives is to create a community that can support its members while adopting the idea of enriching Steam content by increasing its value. Thus the objective is divided into two parts, the first is to support members by voting for their posts and secondly; is to add value to the content provided by our members to steem community.
WE ARE LOOKING FOR SOMEONE LIKE YOU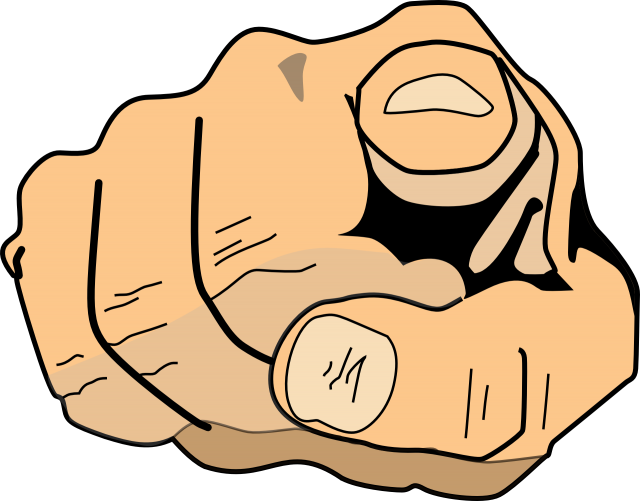 We are looking for proactive members as they represent a quality value for the group. Of course we welcome everyone but we are looking for members who care about the quality of the content they produce. So If you are creative in a field such as painting, photography, cooking, science, etc., and write blogging or video production in a decent manner,then you are invited to join the group.
How to join Rakoobooster
1- Open an acount at steemauto.com, at home page; look at the bottom of the screen make sure that your voting power setting is %75 , after that click on curation trail.
2- Go to Search for a trail: and type rakoo then follow RAKOOBOOSTER, after that you need to click on setting.
3- Adjust your voting weight to 100%.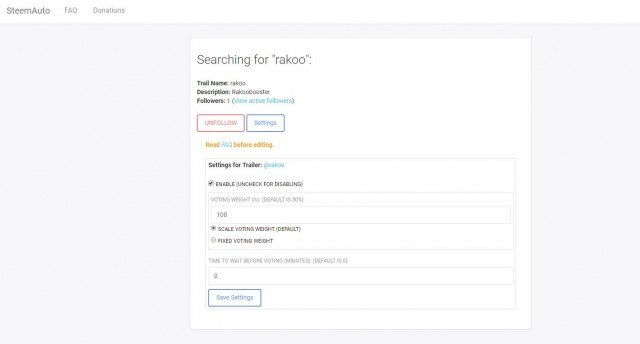 Congratulations you are now a member please give us up to 48 hour to confirm and activate your membership.
How RAKOOBOOSTER works
Assume we have three membrs following Rakoobooster, if member 1 make a post; Rakoobooster trails will upvote it imediatly and by default mebmer 2 and member 3 will follow Rkoobooster trails and upvote the post made by member 1.
And this applies with post made by user 2 and user 3 as thy will get upvotedwhwne thay do any posts as after Rakoobooster trails upvote the post made by user 3 or 2 as the other users will follow and upvote the post. In other word you will be part of something similar to a smart contract or an automated deal and you do not need to wary about your voting power, because it will stop useing it when it reach 75% as we will oly utilize the first 25% of your voting power. Thus you will always find at least 75% or more is left for you.
Is there any requirements to join RAKOOBOOSTER and to be a member?
Yes there is some requirements needed to be fulfilled in order to be a member of this group, as at this point it is free to join, but the below requirements are necessary to be applied.
1- All members must be active producing at least one post per week.
2- You are free to chose any subject but it should be your own work and plagiarisms work is not accepted and bember will be removed from the funbase list of Rakoobooster.
3- All posts should have a good qouality content as for example; short posts or no source photograph or youtube post are not accepted and the member will be removed from the funbase list of Rakoobooster.
4- Members at lest should have a value of $30 of steem power or more and users who are below this amount; they could be accepted if thy have a decent content post and have a recommendation form other members.
5- Please give us up to 48 hour to confirm and activate your membership.
6- Other conditions and terms will follow and to be added after starting this project.
"Please leave Steemauto if you don't understand how it works or what it does. You could harm your Steem account if you change settings that you do not understand."
Please do not hesitate to ask for any quotation, or how to join the group or even what do you think about the idea.