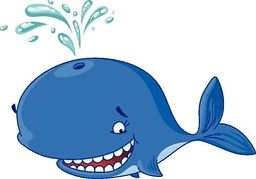 https://steemit.com/@ashleigh/transfers
this account seems a tad over powered?
Is the steem community really okay with accounts that don't have a real owner and exist for nothing but profit? These accounts carry huge amounts of power and influence on steem. Surely if money is used to buy them then they would be bought for the sole reason of money? rather than the better interest as a whole?
This post will be buried just like all the others, this sort of behavior (in my opinion) needs culling!
Sharing this post would help raise awareness againt's such ridiculous steem whales. we all deserve an equal chance, thats what i believe anyways.
I feel sometimes the only way to fix this is either become a whale yourself, hook a whale,, or pull your value out of it(Power down, cash out). Something tells me i wont be hooking a whale writing about them!! ^^