What happens when you Auto Upvote Your Own Post ?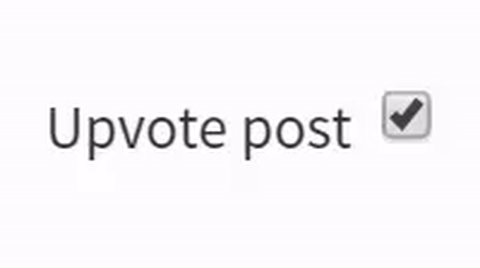 It's a default setting here on Steemit. Recently, several things have changed behind the scenes. This one is rather important if you want to get credit for voting for yourself (if you don't care, then read no more).
Here's a behind the scenes look at what the OP gets as far as a percentage of the curation rewards. @kennyskitchen shows 0 Weight and will get 0% of the curation rewards. This may not be such a big deal for most of us minnows, but for the large fishies out there, it'll make a huge difference if you are creating content of your own. Of course, when the minnows do there thing, humble as it may be, it's good to be getting all the tidbits you can the sooner the better.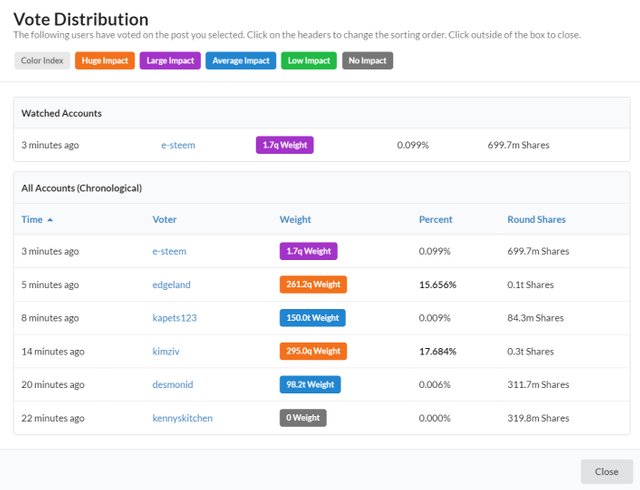 The OP (original poster) was @kennyskitchen and the only slice of the pie he'll be getting is the one from his Vegan Cheesecake plus the regular payout portion.
Back to the graphic, the orange coded icons represent users that have a lot of Steem Power and therefore, voting weight. Hence, they'll also be taking the whale's share of the curation reward for putting their 'seal of approval' on the article as such.
Wow, I had a "large impact", who knew... 0.99% - of course, all these numbers are changing as time progresses and other weighted users vote or not further shifting the distrubutions percentages.
Update: It appears that after you untick the 'upvote post' box, your preference will remain (best to check each time in case you've cleared your cookies)
I almost forgot to untick the upvote box for this post, that would have been ironic!
Results
Preliminary figures from this post: author voting on own post with meager amount of SP and slightly beat up voting power at 86%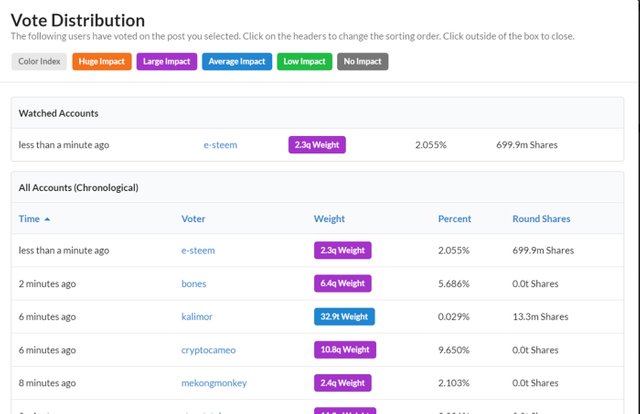 #steemit #upvote #whales #steemstats
(special thanks to @jesta #steemstats for building that interface)