Do you feel your quality posts aren't getting the quality UPvote they deserve? Well here is your chance to change that!!!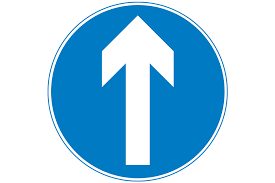 Yesterday we got some brilliant content but unfortunately there can only be two, the winners are:
@darnscotty with: https://steemit.com/life/@darnscotty/personal-development-finding-yourself-read-this
(Seeing as you also resteemed our post, we have done the same.)
@tinashe with: https://steemit.com/writing/@tinashe/the-untold-story-zimbabwe-s-human-wildlife-conflict
Thanks for the great content guys and you both received 100% UPvotes!!!
Once again we would just like to thank @capetowngirl, @nicredvlogs, @dewallenband and @stephb for their kind loans, we have put together quite a nice amount of Steem that we have used to buy delegated Steem Power from @minnowbooster to help us on our journey to curating excellence.
We will be looking through post for great content that deserves a nice big 100% upvote, how big do you ask? Well since a few minutes ago a 33,608.103 SP UPVOTE to be precise!!!
So to make sure you have a chance to get your well written articles the UPvote they deserve we will be giving two people the chance to win upvotes that post the links to their articles here. We will read through all the articles and reward the best two with an upvote. Please note that we will upvote your post with the same strength that you upvoted this post, so if you only want a 5% upvote then upvote ours 5% but if you'd like a 100% upvote then give our post a 100% vote as well and yes we can check your percentage ;)
Also if you resteemed this post and you won we will also resteem your winning post.
This competition will be daily and will last for four weeks as of 7 August 2017.
So here are the rules
1 - Follow our page @dse
2 - Give this post an Upvote
3 - To be fair you can only win an upvote every second day from the same account.
We will never vote excessively as to keep our voting strength above 80% to be able to give quality posts, quality UPvotes.
So what are you waiting for? Write those great articles and post them here for us to read!!!
Get Dirty, Stay Sexy