Investing in Steem Power? The current price of Steem is only one factor to consider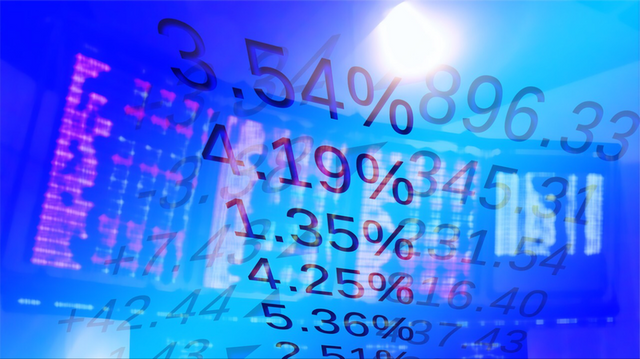 Making an investment is a big decision, especially in a cryptocurrency where there is no shortage of volatility and lack of regulations.  Making an investment can further be complicated when there are three options: Steem, Steem Dollars, and Steem Power.  On top of that, the price has seen a steady decline since it spiked a couple of months ago, and it seems that everyday there's a new post about how low the price of Steem is dropping, and wondering if this is the best time to buy, or if we're headed into a black hole, never to return again. 
The current price of Steem is only one factor to consider
What follows in this post may not be news to everyone. I'm sure a lot of the veterans here are aware of most/all of things I'll be talking about, but now that we're closing in on 100,000 accounts, and the majority of those have registered in the past couple of months, coupled with lower prices, this may be an optimal time for many new members to invest, and I'd like to point out a few things beyond the current price of Steem in an effort to get the most out of their investment.
The magic of Steem Power
Steem Power is sexy.  It gives you larger curation rewards, more influence on posts, and can help protect against the inflationary nature of Steem.  Your Steem Power is constantly on the rise, and because of that, you're guaranteed to have more Steem when you cash out then you initially invested.  
Behind the facade of Steem Power lies the real asset.  The Vest.  Or MV.  Your Steem Power goes up because the cost to convert Steem into Steem Power is always going up.  
When I first joined here it took approximately 250 Steem to get 1 million vests.  As of today it's up to roughly 350 steem per MV.  That means even if the price of Steem remains the same, it will always cost you more to convert into Steem Power in the future.  Of course the price has been falling at a faster rate than the inflation of Steem, so for the last couple of months, price was the most important factor in deciding when to invest. However now that we've reached what I think is close to a short term bottom, things may get a little trickier in the future.  Because of this I'd like to bring some attention to a more important price to look at: the price per MV.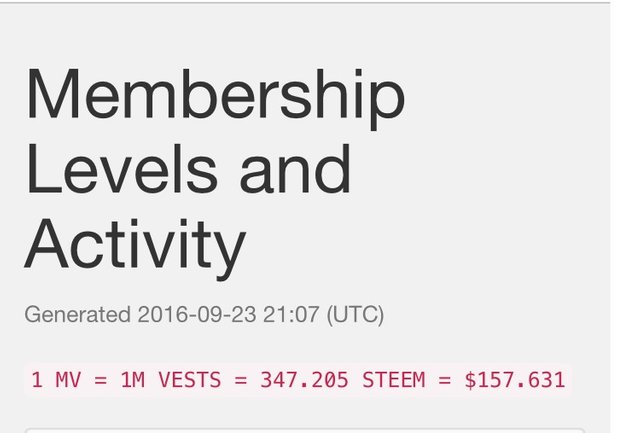 I took this screenshot yesterday, and it comes from https://steemd.com/distribution. 
I love it because it does the work for you and gives you the current cost of 1 MV which was ~ $157 as of yesterday.  If you're investing money or transferring BTC you already have, this price is more important then the price of Steem itself, because it takes the constantly increasing conversion rate into effect.  The conversion rate is also shown here, and will rise indefinitely.  This alone doesn't necessarily help make a better decision on when to invest, because price is still important and it's hard to judge which way the market is going to move in the short, medium, and long term, but I never see price per MV mentioned as something to consider, so I thought I'd throw it out there for anyone interested.  You can also take this a step further and look at the historical prices and try to determine the cost per MV you'd like to invest at, or even the MV per BTC ratio that looks like a great opportunity.  We are currently at > 4 MV per bitcoin, which is the best it's been since the spike in July.  
Another potential variable is...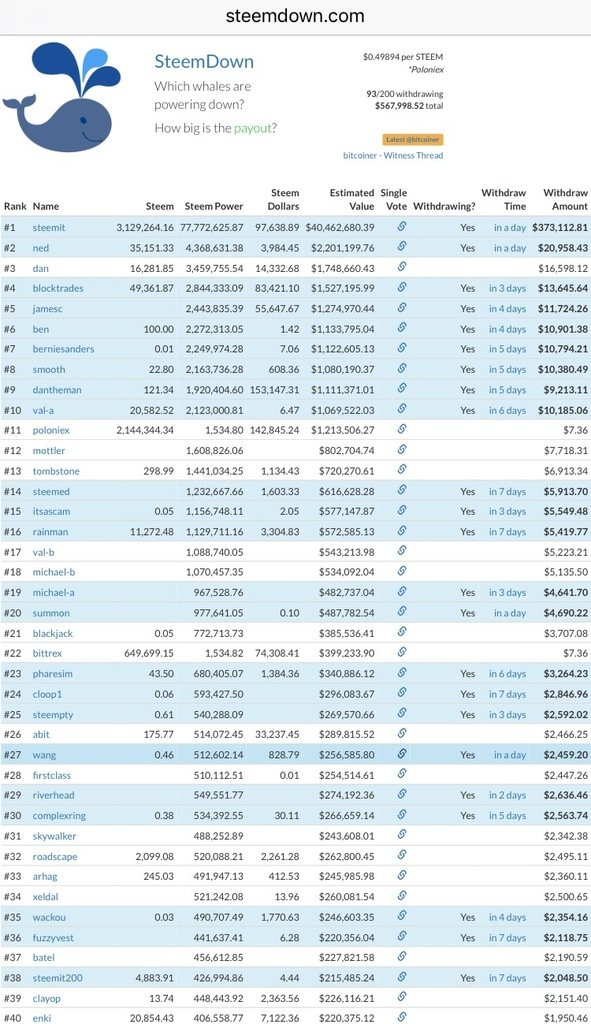 Here is a screenshot of the top Steem Power holders and who is currently powering down.  We can see at the top right that 93 out of the top 200 are currently powering down, and we can see when those power downs get paid out.  Tracking this can help give an additional idea of where the price may head in the short/medium term, assuming a high percentage of the powered down Steem gets sold on the exchanges, which I'm assuming it does. Of course increased growth and new members may buy those power downs up as soon as they hit the market, so this along with TA, EW, and a magic 8 ball will not predict price movements all the time, but it is something to think about.
One of the great things about Steem is that you don't have to invest to anything to get Steem Power.  You get some just for signing up. You get some for writing posts like this.  You get some for voting on blogs you like.  You even get some from mining or becoming a witness.  Over time, you can even gain an even larger stake of Steem Power by not powering down.  It's pretty amazing that there are so many possibilities to participate in addition to an investment of your own, and one of the reasons I've spent so much time on here and will continue to do so in the future.
I'd like to sum up this post be reiterating that in general, the price of Steem has been the best indicator of when to invest and power up over the past couple of months because the price has been falling quickly since we saw the ATH in July.  Despite this fact, another variable to take into consideration is the price per MV, which increases over time even if price does not.  Although many of you may know about these resources and ideas, the user base is increasing quickly and I felt it was a great time to introduce them to those who might not know all the intricacies of this amazing platform.
It probably goes without saying, but the "Pay me 100% in Steem Power" box has been checked on this post.  I'm here for the long haul, and would love to know what you think about everything in this post.  Thanks for reading.
*All images are courtesy of pixabay and my iphone*