Vote Buying, Is It Worth It?
Last week I wrote about making money on Steemit and I said I was going to write a post with tips for success. I wrote a few there but there are so many it was hard to put them all into one post!
Shortly after I posted, I discovered https://steembottracker.com/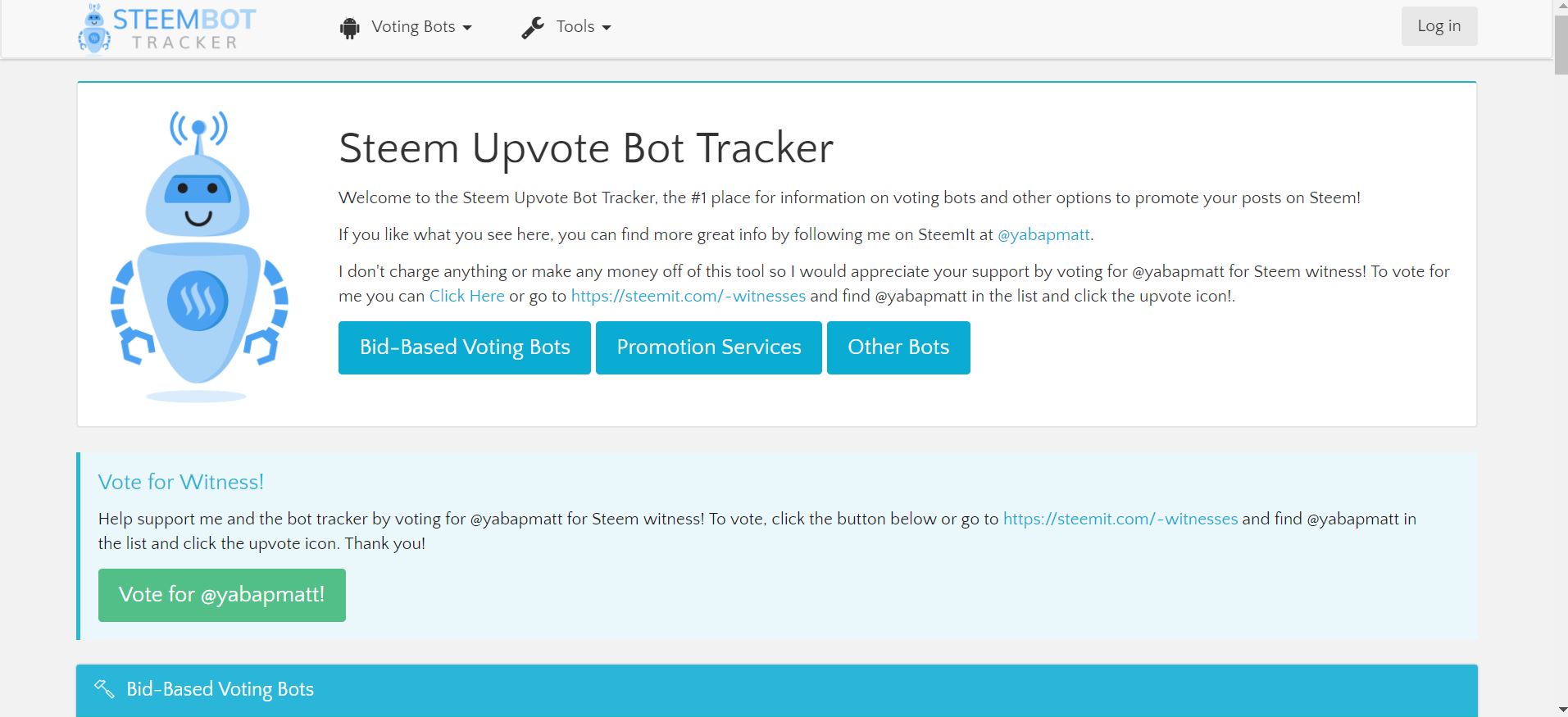 I have read a lot about people buying votes and most of it is negative. I never really understood how they did it or if it was really worth it. It seemed kinda silly to me. And maybe a bit sleazy. Sure, I have used discord to get some bot votes, but those are usually only worth a few cents and don't usually add up to much. How much could a bot really get you? how much can it hurt you?
Having discovered the bot tracker, I decided to try it out. Over the past week, I've spent about $8 SBD to purchase votes for a few of my posts.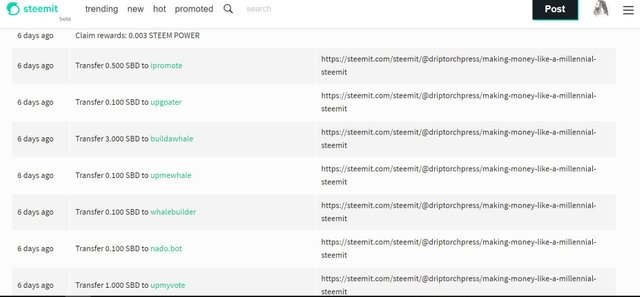 Most of the votes went to my Steemit post, but a few went to others. So far the results have been inconclusive.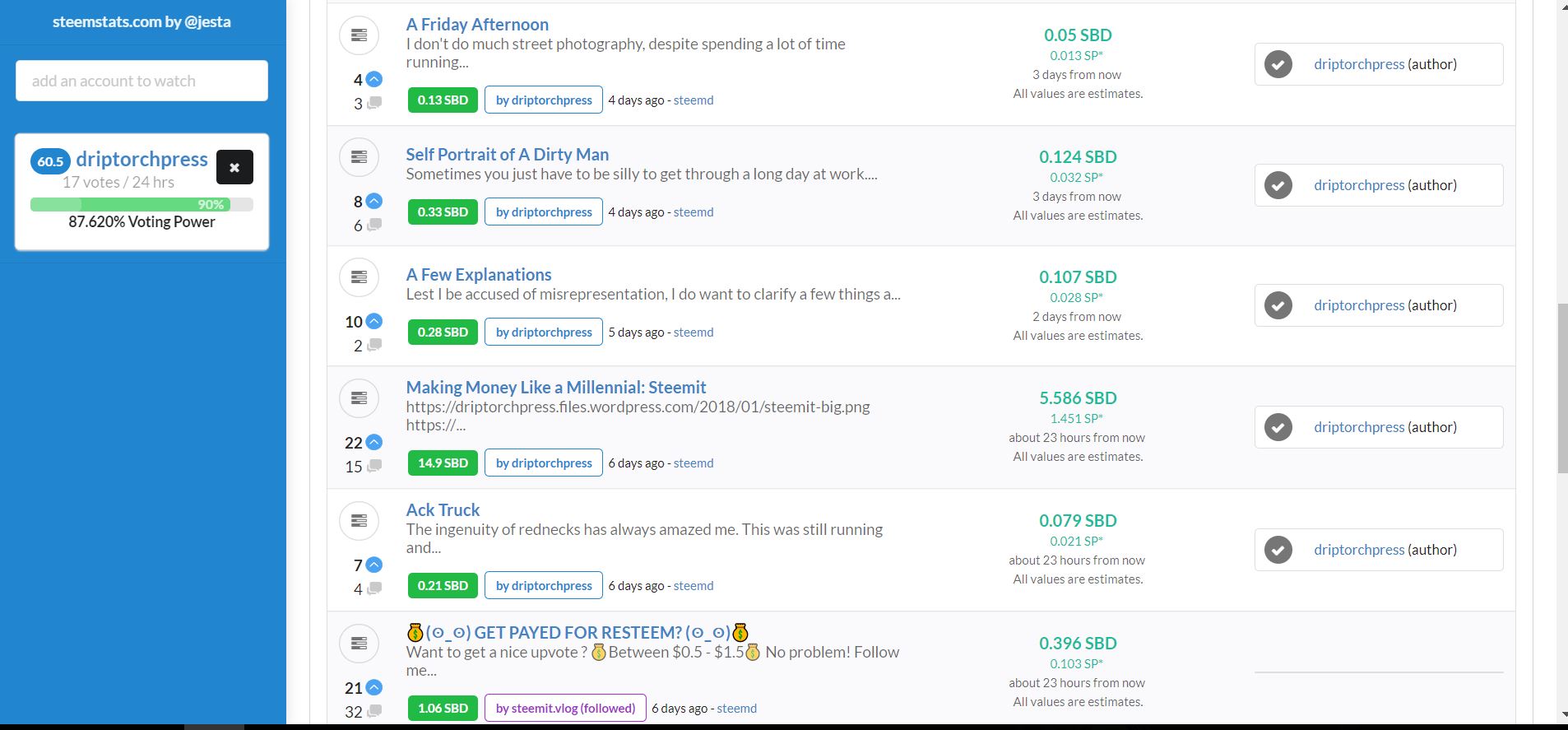 I spent over $7 SBD on that post, and it's only going to reward me with $5.5 SBD
I have noted that the tracker tells you when it is not a good time to bid, ie. The reward after curation is less than the amount you are spending on the bid.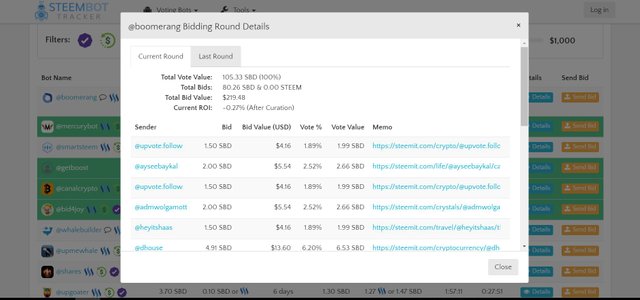 This got me thinking, since the penelty for votes goes away after 30 minutes, what happens if you buy your votes within the first 20 minutes of posting? Does that maximize your gains from the votes?
In general, I believe that I lost money on the votes I bought, if one is counting SBD rewards alone. I believe this is most likely due to the recent drop in SBD value. It gets a bit more murky when one counts sp and curation awards.
So this post is going to be an experiment. I am going to try posting this in time to several bot votes. I don't know which ones exactly, since they tend to be a bit random in drawing times. I will bid for all the votes I can get within the first twenty minutes of posting and see what the reward ends up as.
Next week I will post the results and determine whether or not this whole thing is a scheme for losers or just a way for people to gamble a little with their SBD.