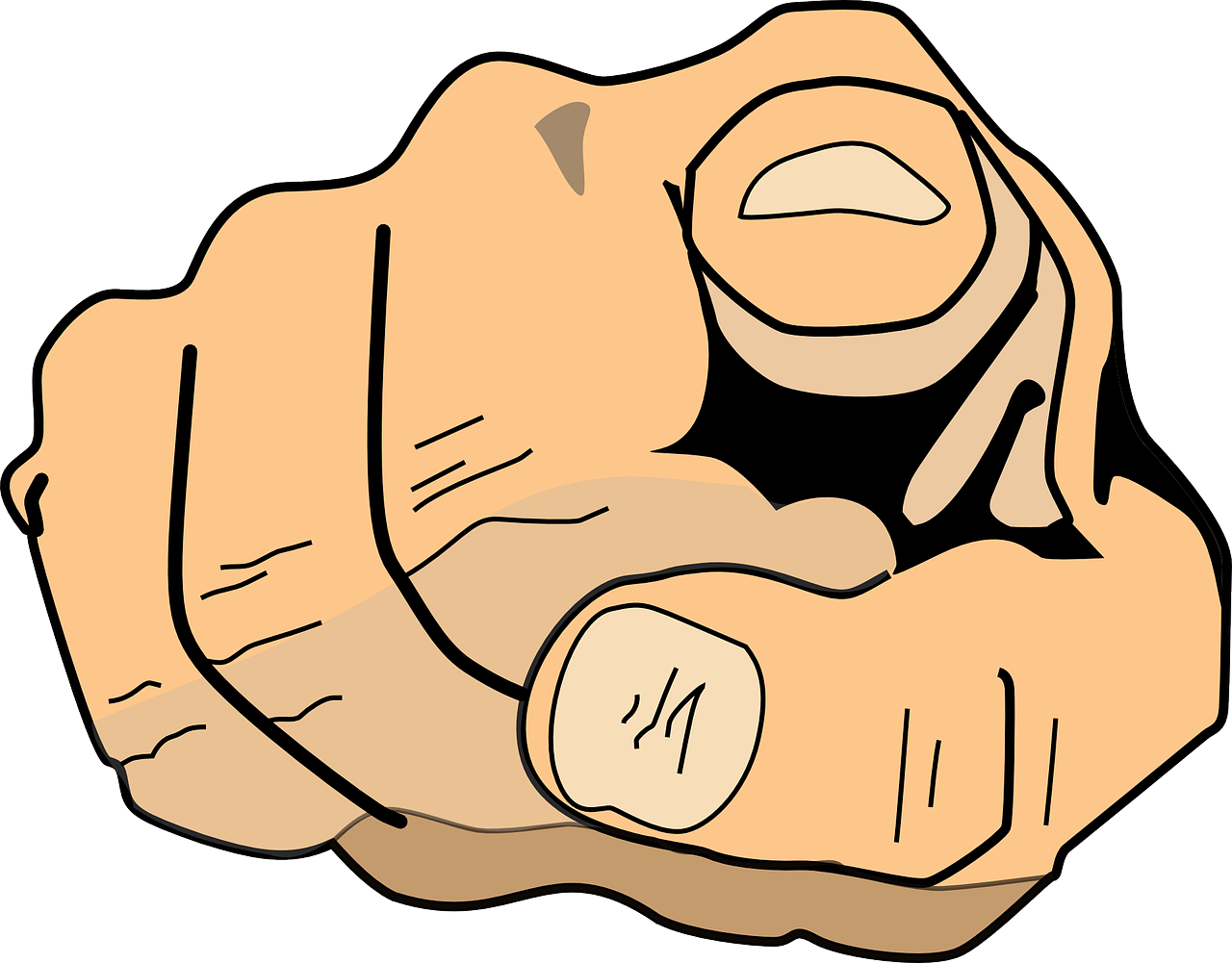 I didn't intend to post anything today. Partly because I was traveling (9 hours of the last 24 I was driving) and partly because I wanted to invest some of the remaining time in other Steemit-related projects (like checking my witness an seed servers, doing some research on the price feed and so on). But after seeing some posts about how bad things are in the Steemworld, I decided to do it.
Please be warned that there will be some adult language down below.
Congratulations! You Know How To Run A Decentralized Social Media Website, Backed By A CryptoCurrency Which Is In Turn Validated By A Proof Of Stake Model
No, seriously. You are a genius. Your IQ is dwarfing Einstein's. Yes, you. The one who's writing articles about how bad Steemit is. About how slow development is. About how @ned and @dantheman are powering down. You seem to have everything lined up. It's like we can wake you up at 2AM in the morning and you'll know exactly what to do. And then go back to sleep, knowing that everything will be ok and we'll surpass Facebook user base in 2 weeks.
It's ridiculous. People who have been on the platform for 6 months - because the platform is just 6 months old, folks! - write articles about how to run this business and then question Steemit leadership. Guys, 6 months is not even enough time to properly develop an embryo, if you know what I mean.
You don't like it here? Then just leave the fuck up and let other people build something. Maybe they'll be slower than you, maybe they'll choose a different path, maybe they'll succeed, maybe they won't. But you being here telling everybody that you know how to run this business, without contributing anything at the operational level, it's just ridiculous.
Oh, you don't like the speed of the development? Why don't you do a pull request on Github and start coding? Did anyone see Facebook's code on Github? (I'm not talking about React, I'm talking about their inner core). Did you? Can you show me where can I do a pull request on the Facebook pages reach code? Because I have a campaign starting in two weeks and I kinda dislike how they do the reach right now… Exactly: you won't see that code on Github. Never. Ever.
Steemit is open source folks, just go ahead and write some code.
Oh, you wonder how you're gonna be paid for all that work? Well, you are paid already, can't you see it? You get something for every article you post and for every vote you cast. Some of you are getting paid for a few months now. And if you code, if you improve something that you'll use in the future, your future payment will be bigger. Can't you see this?
Oh, you don't know how to code? Then please, pretty please, with sugar on top, stop giving advice about stuff you don't know. It's bad for your reputation.
And, above all, stop complaining. You're toxic. You're shouting that Steemit needs a community but you're driving people away with this pessimistic tone, with the constant innuendos about Steemit leadership, with the whining.
Organic Growth Is Organic. Meaning Slow
I saw comparisons between Steemit and Facebook.
Folks, do you even remember how Facebook was after its first 2 years? Do you? I think they needed 2 years only to invent what we now know as "the wall". And the term "posting on somebody else's wall". Yeah, it was that long.
And you want to build something similar in 3 weeks. It's simply unrealistic. It's like starting to run on Wednesday and then run a marathon on Sunday. You may be able to pull that trick, but you'll go straight to the hospital after the race.
Organic growth is slow. Each project has its own audience, its own way to unfold, its own terms. Just because those terms aren't in sync with your expectations it doesn't necessarily mean they're wrong. It takes time to build something reliable. It takes time to be able to sample enough data for shaping some stats and to identify some trends. It takes time.
I'm going to repeat this once more: it takes time.
If you're not willing to wait, nobody is keeping you here. If the only reason keeping you here is the 2 years lock in for your Steem Power, then I'll gladly wait to see you powering down everything once the 3 month withdrawal period will kick in (which I think it's just a matter of days). Maybe the price of Steem will fall under 1 cent. That's it, I'm okay with that, I'll buy a lot more then, for the some amount of money.
I'm not diminishing your contribution and I'm not saying you're less of a user if you "just" contributed money, but I do say that this constant complaining from people who did "just that" starts to feel like a knife scratching on glass. Not cool, man, not cool.
Follow The Leader, Leader, Leader
To be honest, I have nothing to say about Steemit leadership. Because, as I see it, I'm a part of it.
That's the fundamental difference between Facebook and this platform. Between any other social media website and this platform.
And this is the most puzzling thing I get from all this FUD concerto (for those of you unaware, FUD comes from Fear, Uncertainty, Doubt). You are part of the platform, folks. It's yours, you have shares in it. In fact, you have more than shares: you have voting power. You decide who is going to maintain the network, as witnesses, because you vote for them.
How many of you are voting for Mark Zuckerberg as a CEO for Facebook? No, really. How many? How many of you are voting for what is going to be implemented in the next Facebook release? How many of you are getting paid by Facebook for posting there? How many of you are getting paid for liking stuff on Facebook? With real money? With money that can be exchanged for other crypto currencies or for fiat?
If you would just realize that you are a shareholder in the next Facebook, I doubt that you will lose one more second whining.
P.S. I know there is a significant part of the people contributing at the operational level (witnesses or developers) that are somehow sharing the gloomy views expressed by the FUD spreaders. I have a lot of respect for what you're doing, folks, I watched many of you on the chat (sorry, I'm a lurker) and I respect your competencies. But I honestly think you're not doing any good to yourselves by supporting these pessimistic and hostile views. It's exactly because you have expertise in crypto, in server management and in coding, it's exactly because you are smart, intelligent, well educated people that you shouldn't be part of the FUD movement. I'm sorry if I alienated some of you with this post or its language, but I stand by my words.
---
I'm a serial entrepreneur, blogger and ultrarunner. You can find me mainly on my blog at Dragos Roua where I write about productivity, business, relationships and running. Here on Steemit you may stay updated by following me @dragosroua.

If you think I'm qualified, you can also vote me as a witness: https://steemit.com/~witnesses.
Here's my witness thread.