Following a sharp appreciation with over 35% during the last 24 hours, EOS just broke into the top 10 cryptocurrencies by market cap.
---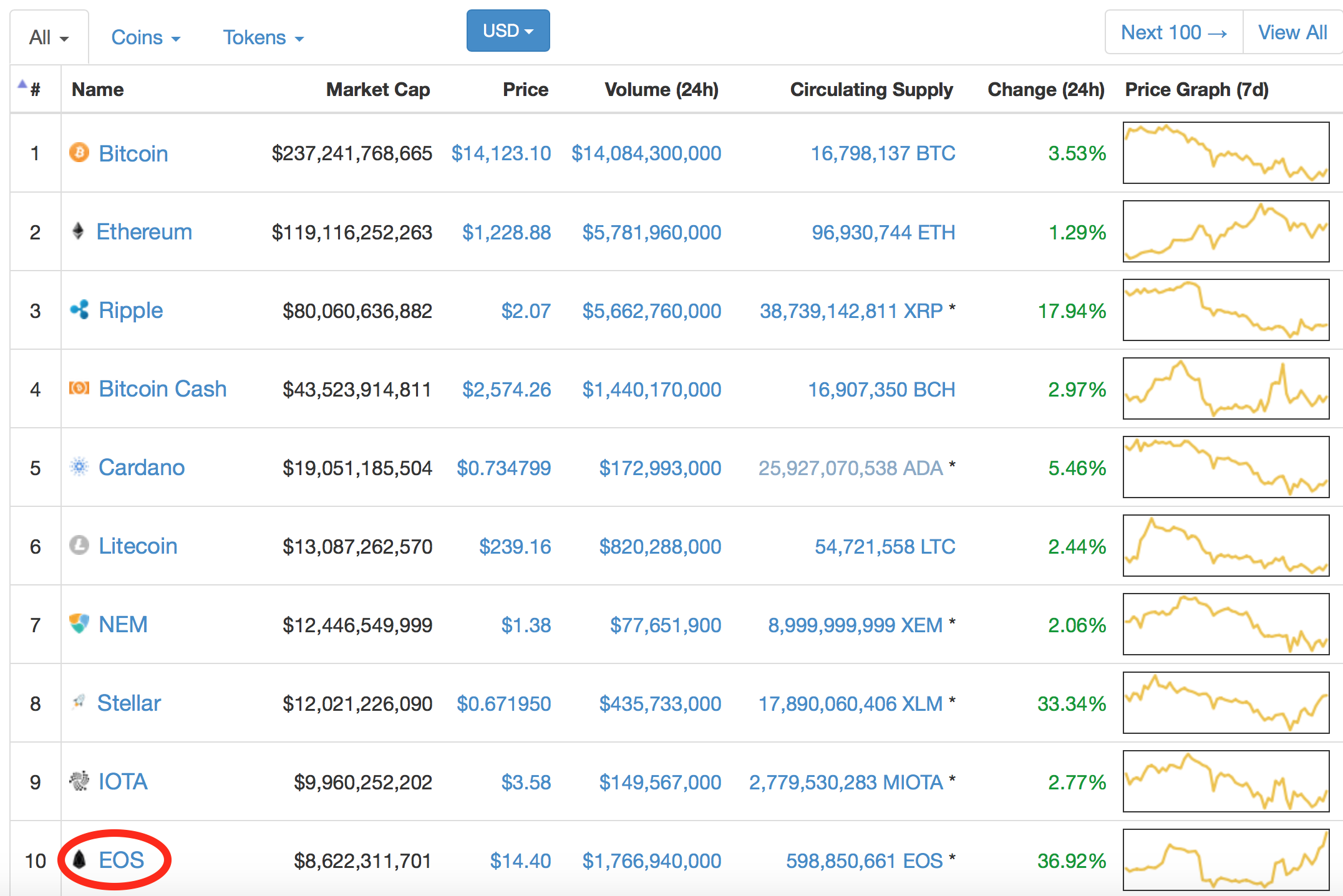 ---
At the moment of writing, EOS was trading at $14.4 on coinmarketcap and it was showing a staggering $8.6 billion marketcap, an impressive number for a token still in full ICO and without any production deployment.
For those of you who turned on the TVs later, the creator of EOS and one of its cofounders, Dan Larimer (or @dan on Steemit) is also the creator of BitShares and the cofounder of Steemit.
EOS broke into top 10 just a couple of hours after I published my thoughts on eos, cardano, steem and smt (no connection whatsoever, just pointing out a fun coincidence).
DASH is the second "legacy" token to lose its spot on top 10, after Monero was displaced by Stellar a few days ago.
---
I'm a serial entrepreneur, blogger and ultrarunner. You can find me mainly on my blog at Dragos Roua where I write about productivity, business, relationships and running. Here on Steemit you may stay updated by following me @dragosroua.


---
You can also vote for me as witness here:
https://steemit.com/~witnesses
---
If you're new to Steemit, you may find these articles relevant (that's also part of my witness activity to support new members of the platform):