Calling All Africa, Let Us United
Calling All Africa, Let Us United
Calling all Africans to come join the community and help us grow and develop together to provide a better future for all Africans on steemit.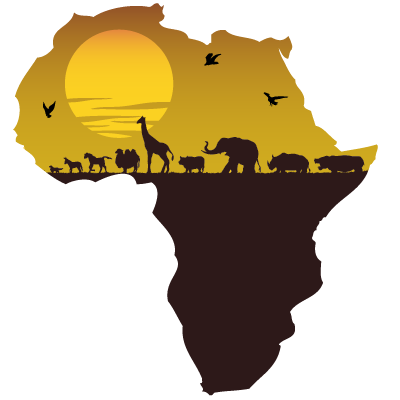 Image credit
This will be something I do every week to help grow and gather the community. Please comment your username below and where you are from. Also join us on steemit chat (remember to use the same username) if your steemit chat username is different, it will be a lot harder to put you in the channel. If it is different then send me your steemit chat username.
If you are already in the community, please help me by finding others that belong in here and send me their names.
We have 110 users for week 2, sadly missing my aim. I am aiming to get to 150 by week 3. I have a list of users who are not on steemit chat, I encourage you to join is asap so that you can both, give and receive support in the community.
All those from Africa please use the #africa tag.
Why are Communities Important?
It is quite simple: alone it is harder to learn and develop, but with the help of others. To illustrate this point: many new users join steemit, whether through a friend or some other means, they have not yet experienced how steemit works. They are told you can post whatever they want? So they do so, sadly they don't know any better and get flagged. Thus their steemit experience is negative and they leave.
Communities are there to help guild and support everyone in it, if this person above was in the community he/she would of easily been able to be lead right, had all their questions answered and would become an asset to the community and steemit.
Communities are a great thing as all those who are in them are different, they have different skills and information they can offer to others. A community that works together is strong and can do anything.
This Community
This community is strictly for any and all steemians that come from Africa. As this is just the start we will need to get all those involved to help find, grow and contribute to this community. I, with some others, will be providing some valuable information and tips for all those new to steemit in the community.
We will be leading and developing this community to make each users experience better. The object is to get as many active users on steemit to better steemit as well as strengthen and support all those who are in the community.
This community will be based on steemit chat (https://steemit.chat) where we will be answering any questions and helping all those inside it with the support they need. We ask you to tell all your friends and anyone you know that is from Africa to join this community and help each other out.
Project outcome so far:
I am seeing some really great ideas coming out of the community and some really great posts.
To all the new-comers, there are 2 channels, on for general chat and ideas to improve the community, the other is for your posts. We have some support that will be going through these posts and upvoting the really great ones, I will also be going through them and will try to comment on each post.
We have some users doing the same, even though they are minnows, I see how they vote and support each other and this is really great. The activity in the channels is increasing and so the growth will continue to grow.
A big thank you to all those who are helping out in making the community grow, your ideas, your comments, your votes, they are all highly appreciated.
In the end the community is not a community without you and your active participation.
I would love to introduce a few more new things to the community, this will only happen once we have more users. I am hoping that this can be introduced in the next month or so.
Source: https://steemit.com/steemit/@dragonslayer109/africa-united-community-development