LONDON STEEMIT MEET UP YESTERDAY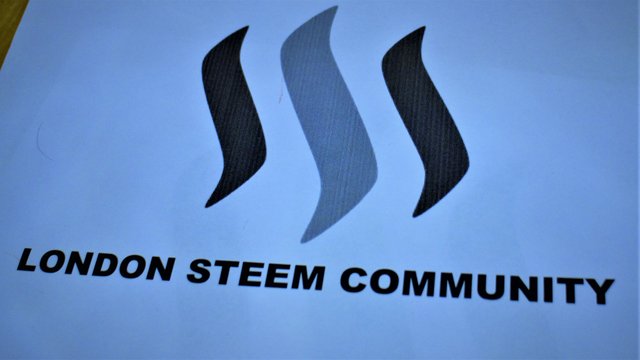 Another great meet up organised by @redrica,
"No, honestly @adetorrent, people did say they were coming !"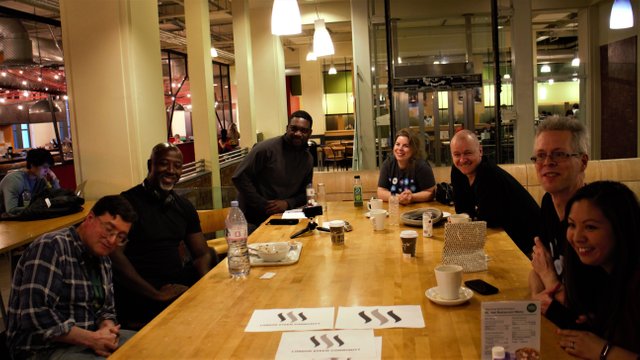 some of the first to arrive and the fun had already started,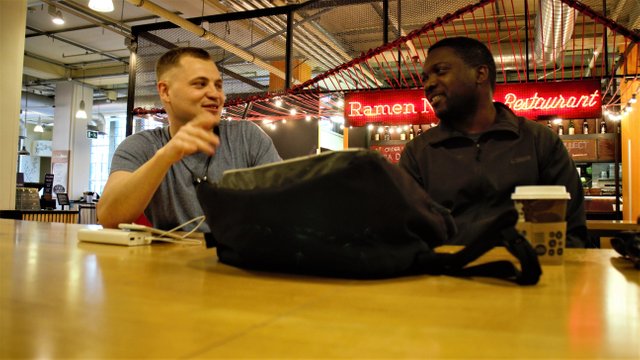 @wizzdom passing on some of his to @adetorrent,
because obviously he needs it !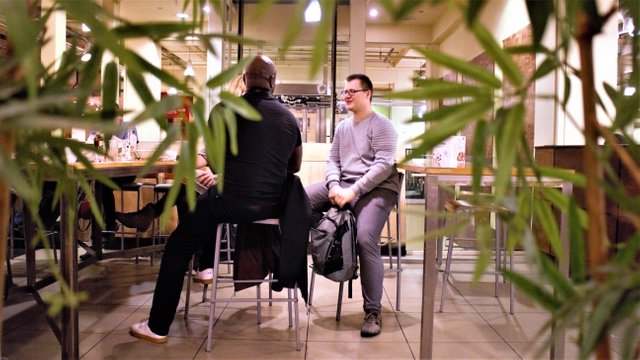 Then later on @breadcentric arrived giving bread to all, wow it was great !
So mine didn't last very long, there is some sort of bread deal going
down with @nanzo-scoop here ?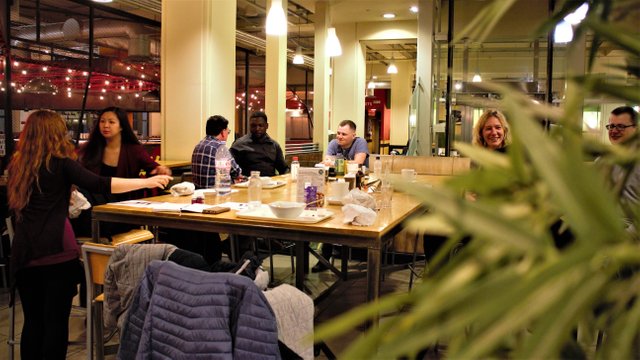 Conversations flowing all day !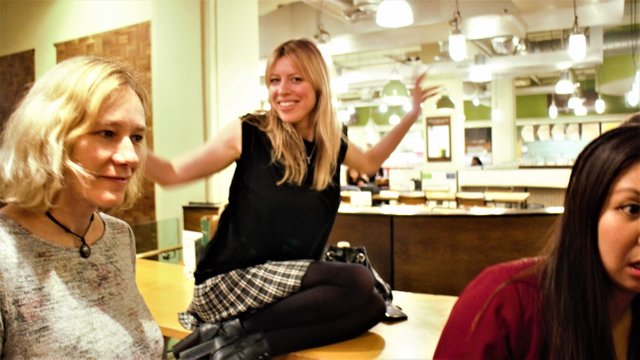 One of the later arrivals was @ultravioletmag who tried to break one
of the tables, while @teodora and @redrica tried their hardest to
ignore what was going on behind them.
Video coming soon !