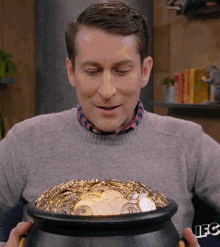 Steem Power is so good it's nasty. No "competitor" has a retention bonus like this.
Welcome again to so many new users! As you may know, Steemit's liquid currency, STEEM, has been tearing up the cryptocurrency charts. Could it top Bitcoin and Ethereum? In time, that's possible. Bitcoin and Ethereum both have utility, but only Steemit has created its own economy + a social media platform to rival Reddit and Facebook + it pays people to use it! To understand why Steemit is growing with such traction, you also need to understand its killer app: Steem Power.
Two of the major questions we are getting from new folks are "What is Steem Power?" and "What are the advantages of Powering Up?" Yesterday, @cryptoctopus made a post linking to one of my older articles on Powering Up, making me realize how dated it was already. I have written before about Steem Power, plus I authored that section of the Steemit 101 e-book that's on Amazon: https://www.amazon.com/dp/B01HC47NLU (link). But the economics have changed these last few days, magnifying the importance of Steem Power.
Not understanding Steem Power is costing some people money. If you're only holding liquid STEEM, then you've either made a short-term decision (e.g. you're thinking of selling it soon) or else you don't understand what you are doing.
I'd like to help you understand SP better. Let's get down to business.
Quite simply, the content on Steemit is AMAZING and there are many other reasons to love Steemit, but from a financial perspective it has two major attractions for most people:
1.) You get paid to post and vote on good content, and
2.) You get paid much more for voting, plus you get a stake in the future growth of Steemit (who wouldn't want that?), plus you get paid the lion's share of the new money that's created every day, plus you are not heavily exposed to dilution … (deep breath) …
…if you hold Steem Power rather than simply the liquid STEEM.
Number 1 above is the Reddit and Facebook killer. PAYING people to use social media? Are you freaking kidding me? :)
Number 2 above is the killer app that might just launch Steemit past Ethereum and seriously challenge Bitcoin's dominance. It's a big-time retention bonus that none of them have.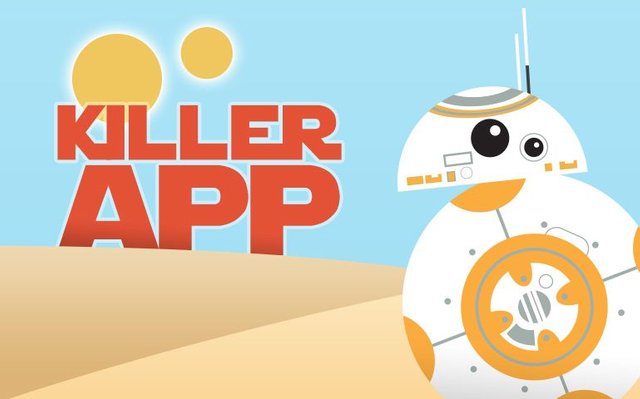 Have you ever heard the expression, "Come for the food, stay for the pie?" When I was a kid, there was a pie restaurant that advertised on local radio and TV; they used that slogan. Maybe they still do. The phrase has another meaning in the slang category (going to someone's house for other reasons and then staying for the…), but I won't go there. Instead, let me get to the point.
A social media platform can only succeed by doing two things: Recruiting people well and retaining them at a high rate. Reasons to come and reasons to stay.
Why do people come to Steemit? Why do others buy STEEM?
They don't come for the food. They come for the great content and the awesome community. But even more of them are coming because they've heard that this is the social media site that pays you to post and vote on good content.
And I suggest that people who buy STEEM as an investment are seeing the same things. They are speculating that the currency's value will go up in value as more people find out about the profit opportunity.
Why do people stay on Steemit? Why do most people "Power Up" into Steem Power?
People stay for the great content and community, but also because they get a piece of the pie. Everyone who posts or votes on good content gets a slice of it. That pie is Steemit and the pieces are called Steem Power, a virtual stake in this platform and its explosive growth.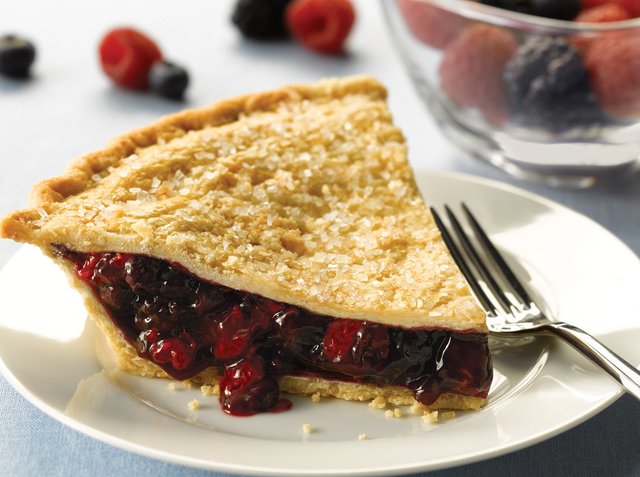 Steem Power is Part of the Steemit pie; STEEM is just crumbs.
STEEM is cash that gets diluted as more money is created; Steem Power is the investment that puts your money to work, amplifying its value.
If you really believe that the Steemit platform is something special, and you do not need the money right away, then you need to be in Steem Power (not just STEEM). The reason I mentioned the time element is because Powering Up into Steem Power means locking up the value in the virtual equivalent of vesting shares. You can only cash them out over a period of two years in weekly Power Down cash-outs, so each week you can cash out only 1/104th (2 years x 52 weeks in a year = 104 payments).
Don't worry; your piece of the pie will look bigger by then. One of the advantages of holding Steem Power for a while is that you get paid more Steem Power just to hold it! If you post and vote on good content, you will get even more. Effectively, you are paid 10% interest for holding, and that is supposed to protect you from any dilution/inflation as new money is created.
But drawing interest suddenly becomes a very valuable option when Steemit is growing as fast as it is right now. Your Steem Power is denominated in STEEM, and as the demand for liquid STEEM increases, that "interest" is suddenly worth a lot more also.
Another way to see it: Imagine someone is dumping money down from the sky. Do you want to try and catch a few coins with your hands? You will. If you want to put a bucket under that money spigot, then you'll catch a lot more. Steem Power is your bucket.
In times of stagnant growth, your relative stake in Steemit will remain about the same, not diluted by new money being created. (In other words, you will have more money, but your relative portion of the whole will be about the same.) In times of fast growth, which we are seeing now and which could continue for as long as it takes Steemit to become the next Facebook + Reddit, then you want to hold Steem Power because you're getting paid more of it for being there (even if relative stake stays the same)!
And we've barely touched on the added voting influence you get from holding Steem Power. There is new money coming in every day; when you have Steem Power, YOU get to decide where a chunk of that goes. When I started on Steemit, my upclicks didn't even move the needle. As my Steem Power increased, I could vote on a post and pay the content creator a few cents. But I've been writing my ass off and putting it all into Steem Power for weeks. Now, if I vote on a post that is already doing pretty well, one of my votes is worth a few dollars.
Pay yourself. Pay your friends. Pay someone who is making good posts and needs the money. Find some promising newcomers and encourage them to stay. But most importantly, help decide which good content gets rewarded on Steemit. When you Power Up, you become a serious curator.
I still don't get it. How exactly does this work?
You can "Power Up" in Steemit, either through depositing your own money (buying Steem Power) or re-investing money you have earned from your posting and curating work on Steemit. (You are paid partly in Steem Dollars, which must be exchanged in the internal market or converted into STEEM. Then you can Power Up your STEEM into Steem Power with a few clicks of a button).
Below is a screenshot of my wallet a few weeks ago. Your wallet shows your balances. When you click on the arrow next to your STEEM balance, it gives you a drop-down menu with the option to Power Up. Then you will see a pop-up screen showing your balance and asking you to enter an amount to Power Up. Similarly, when you want to Power Down, you can do so via the drop-down menu next to your Steem Power balance.

When you Power Up, you are moving your STEEM into Steem Power. Steem Power is a form of vesting shares; you can think of it as a Certificate of Deposit (CD). You will earn a return and have greater voting power by locking up your value in Steem Power. The catch is that you have to keep it locked up for a period of time, just as with many CDs. Again, you can only cash this out in weekly payments over two years, which represents 104 weekly payments.
So that's the case for Powering Up and a fuller explanation of Steem Power. I'm just about out of analogies, so hope these ones made some sense. Come get your slice of the pie. Once it grows, you can have your pie and eat it, too!