Earlier today SBD on Poloniex was trading at 2.5X the value of a actual US Dollar.  So in effect people were willing to pay $2.50 worth of BTC for 1 Steem Dollar (a synthetic asset).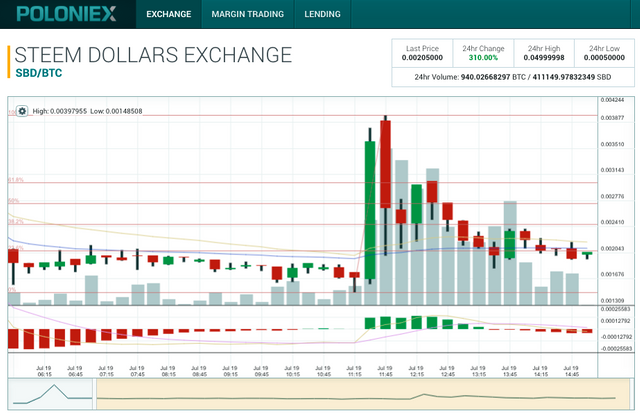 Why?
Perhaps as according to the whitepaper the community is willing to extend more credit to the Steem system?
The primary concern of Steem feed producers is to maintain a stable one-to-one conversion between SBD and the U.S. Dollar (USD). Any time SBD is consistently trading above $1.00 USD interest payments must be stopped. In a market where 0% interest on debt still demands a premium, it is safe to say the market is willing to extend more credit than the debt the community is willing to take on. If this happens a SBD will be valued at more than $1.00 and there is little the community can do without charging negative interest rates. (pg 14, Larimer and Scott, Steem An incentivized, blockchain-based social media platform)
Or perhaps it is just people overly excited about trading Steem Backed Dollars?
What are your thoughts?