If you are not aware, these guys on reddit do this (mostly) monthly drawing called #MillionaireMakers
The way this drawing works is simple, everyone who comments on the entry thread is put into a drawing as long as the account is atleast 30 days old and active, and then a randomly generated user is chosen from that list, this winner is then named in a brand new thread and users all shower him/her in donations, in the hopes that this crowdfunding model will change peoples lives at random, and over time, possibly make them millionaires.
And while we do alot of contest, giveaways and crowdfunding, we don't do this specific thing, and I'm not quite sure why.. so I am writing this post to get the community feedback on such a crowdfunding model in an effort to show the current moderation team how easy it would be to transition their giveaway away from Reddit onto a blockchain backed platform where it belongs! Or simply, use both platforms as they see fit for maximum effectiveness.
Just a few takeaways from the #MillionaireMakers Project for everyone to consider:
The Amount of people participating is pretty amazing, and its only giveaway 31...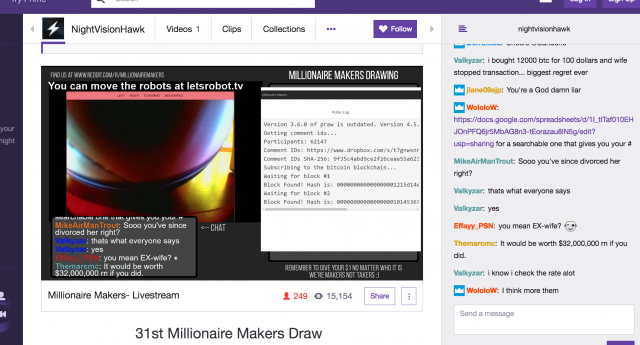 It's quite successful too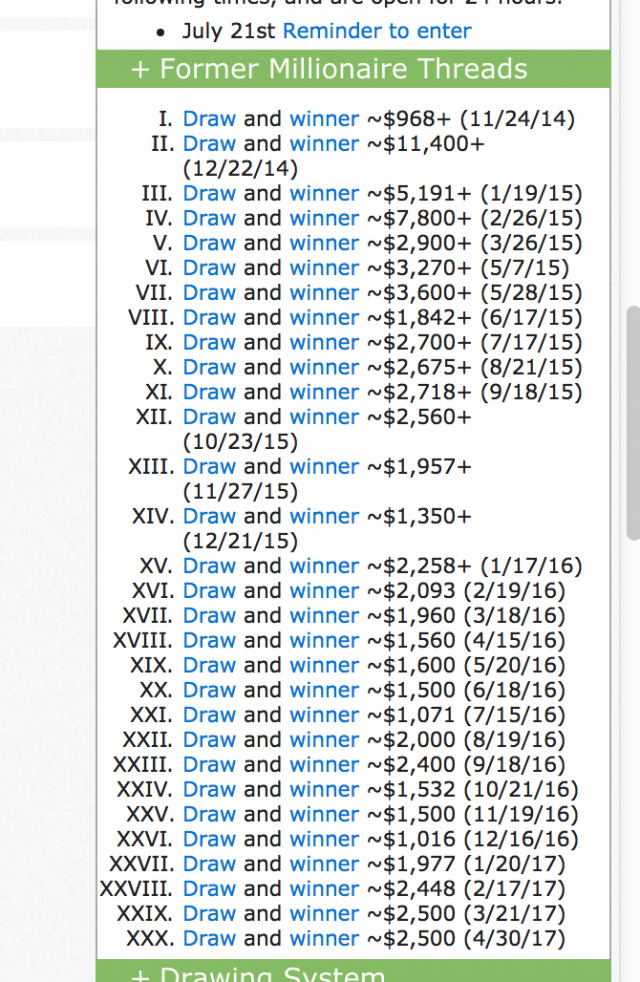 I think it would be a perfect fit for our community, what do you guys think?
SteemThreads Update: Prototype Tank Top and Hoodie have printed, production design is almost ready! Website coming in 2 weeks, plus a giveaway/contest at launch?
https://steemit.com/steem/@decentralizd/steemthreads-update-prototype-tank-top-and-hoodie-have-printed-production-design-is-almost-ready-website-coming-in-2-weeks-plus
My Billboard is Picked out! New Steem Billboard coming to West Seattle Bridge, Washington State, USA on 9/11!!! Let's turn Seattle into the Steem Capital!
I signed up 5 NEW Steemians yesterday, just another day in the #SteemPowered life of @Decentralizd. What did you do to spread Steemit today?

https://steemit.com/steem/@decentralizd/my-billboard-is-picked-out-new-steem-billboard-coming-to-west-seattle-bridge-washington-state-usa-on-9-11-let-s-turn-seattle
https://steemit.com/steemit/@decentralizd/i-signed-up-5-new-steemians-yesterday-just-another-day-in-the-steempowered-life-of-decentralizd-what-did-you-do-to-spread
//KEEP CALM AND STEEM ON!

//Don't forget to follow, upvote and re-steem!