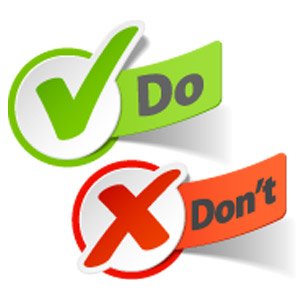 This Civilized World is full of RULES & REGULATIONS. Same Goes in a Small Team, Group or Organization as well. So, Today I have Tried to Discuss the Basic Rules & Regulations Which We have to Follow to Be Successful Here @ STEEMIT a little faster. These DO's & DON'Ts are NOT the Official Guidelines But a Fair Usage Practice of the Community. So, It is What I Think is Good to GO for a Faster Success here in STEEMIT. Let's See Them in Point wise Order. I LOVE POSITIVE THINGS FIRST so Here we GO with the DO's First.
---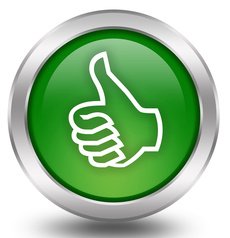 GOOD To GO !
UPVOTE & FOLLOW to them Who is LIKELY to FOLLOW YOU BACK !
FOLLOW TO those Who are Active & Dedicated, with Some STEEM POWER.
STEEMIT is All About Giving & GETTING. So, UPVOTE & RESTEEM for the SAME.
Try To INCREASE Active & ENGAGING Users, Interact with THEM & GROW !
TO BE NEW is NOT BAD But TO BE INACTIVE BAD. So, Try to be Engaged as if it is FACEBOOK or TWITTER
Last BUT NOT LEAST; DON'T FOLLOW ONLY, MAKE FRIENDS for Long Term RESULTS...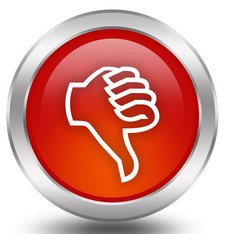 BEST to AVOID !
Never Copy Contents from Other's POSTs or ONLINE Resources.
Avoid the Scripted BOOTS & ROBOTS & FOLLOW GENUINE USERS.
DON'T UPVOTE the Automated REPLIES & COMMENTS by the BOTS.
NEVER SPEND YOUR VOTING POWER in UNKNOWN Users or CONTENTS.
DON'T FOLLOW to THEM WHO NEVER interacts in YOUR COMMENTS or REPLIES...
LAST BUT NOT LEAST: NEVER QUIT, KEEP GOING TILL YOU WILL BE SUCCESSFUL...
---
NOTE: IN CASE of ME ! I DO FOLLOW BACK 100% WHO FOLLOW ME. I Always UPVOTE the COMMENTS who as UPVOTED & COMMENTED MY POSTS. I LOVE TO INTERACT WITH NEW USERS.


---

SORRY YouTube !!!

BEST Crypto TOOL !!!




---

...MUST-DO 2B REWARDED... Before Going, Why NOT ???
UPVOTE FIRST & Comment This POST

So, That I Can UPVOTE Your Comment and
!!! SHARE SOME STEEM DOLLARS !!!Follow ME @cWorldV99 for UpComing POSTS
Good LUCK !!! & Happy STEEMING !!!!

---