Steem.link - First Feature Full Advanced Steemit short url service


I would like to intorduce the steemit dedicated short url service i just put up:
Was hanging in polo trollbox and pasted a link to one of my steemit posts, but link was so long that it got cut, that IS annoying. And this is just one example. So i thought there must be a steem dedicated url shortener! This is so convenient and you can monetize your links too.
You can shorten your link real quick, no registration or login is needed if you don't want to.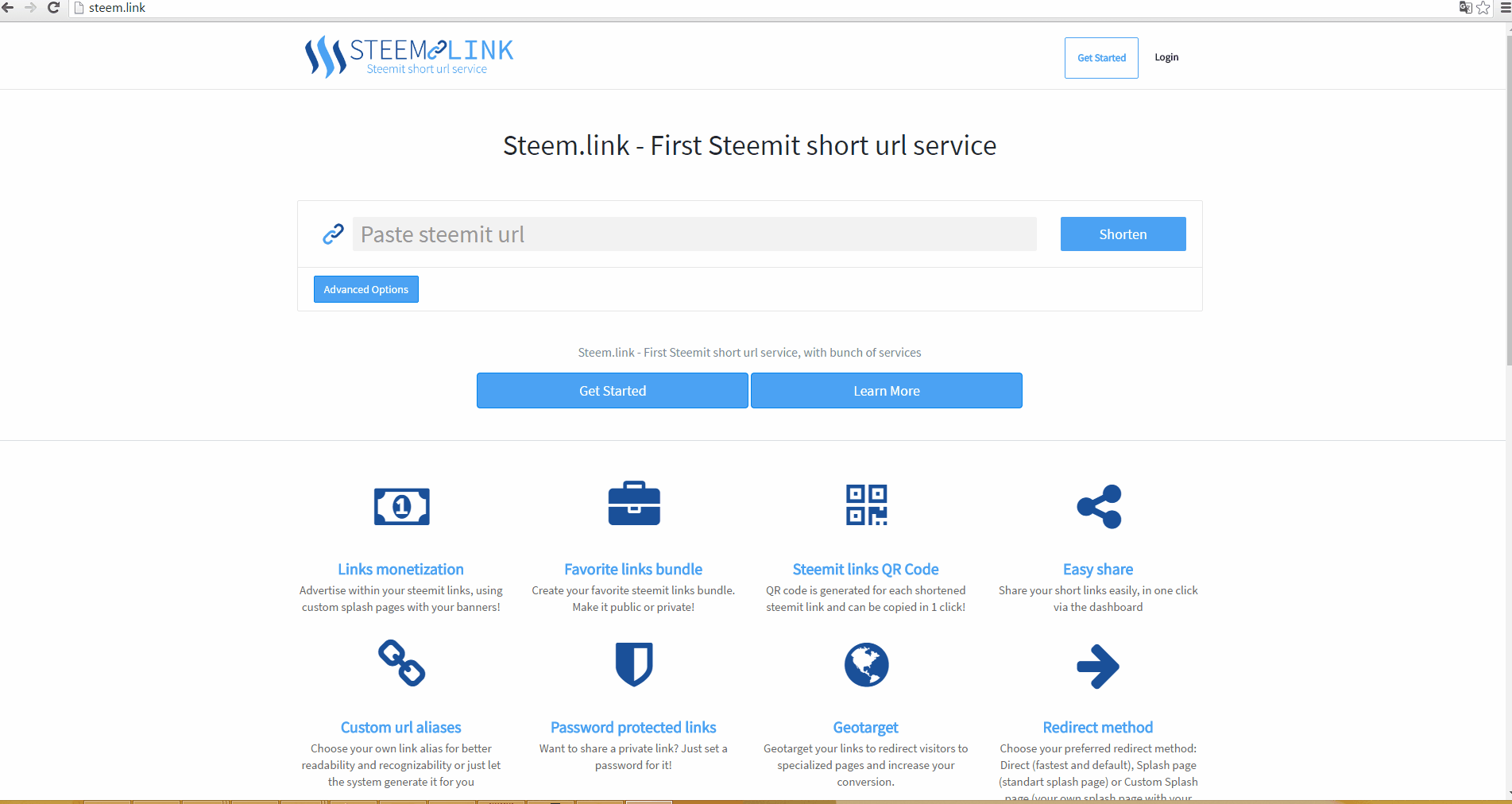 More cool features:
Links monetization

Advertise within your steemit links, using custom splash pages with your banners! (available for registered users)

Favorite links bundle

Create your favorite steemit links bundle. Make it public or private! (available for registered users). Can be used as your favorite links collection storage, can be public or private.

Steemit links QR Code

QR code is generated for each shortened steemit link and can be copied in 1 click!

Easy share

Share your short links easily, in one click via the dashboard

Custom url aliases

Choose your own link alias for better readability and recognizability or just let the system generate it for you. Aliases are unique, so grab yours fast! Alias can not be changed after url creation, but you can change the initial link, that's being shorted, in your dashboard!

Password protected links

Want to share a private link? Just set a password for it!

Geotarget

Geotarget your links to redirect visitors to specialized pages and increase your conversion.

Redirect method

Choose your preferred redirect method: Direct (fastest and default), Splash page (standart splash page) or Custom Splash page (your own splash page with your advertisement)

Links analytics

You can track all the important information you might need: amount of clicks, country and referrer. Daily, monthly or yearly graphs are available!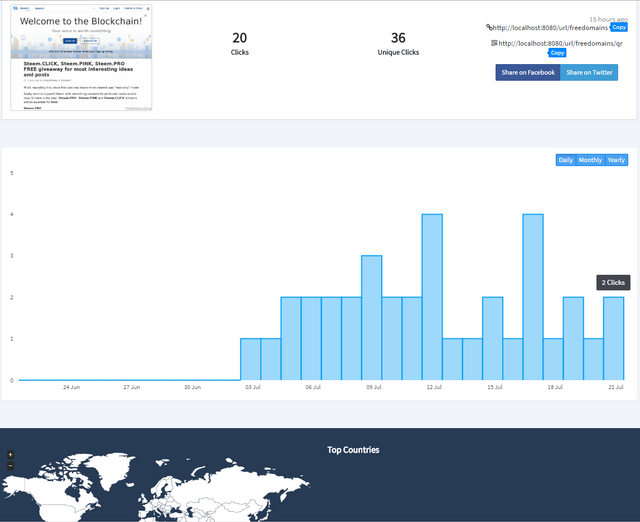 Powerful Dashboard

Extensive yet simple dashboard for better management of all available features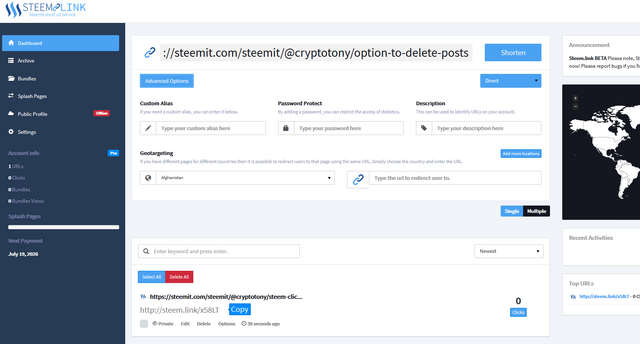 Tips & Tricks (continuously updated)
You don't want to open a mysterious links, being paranoid a bit?

If you add "+" sign (without quotes) to the end of short url - a stats page will open, showing the original url as well (if link is not password protected)
Updates
22.07.2016

Added Facebook Login/Sign Up. Now user can login even faster. Upon first login - user is automatically registered. Permissions for Facebook app are standard - read only.

Added Twitter Login/Sign Up. Upon first login - user is automatically registered. Permissions for Twitter app - read only.
Since i just launched #steemlink, its in BETA mode, so please report any bugs you may find, so i can improve this service.
Also don't hesitate to request some features, some more nice things can and will be done here
Lets spread the steem word!