🚩 YOU Can Help Make Steemit A Cleaner Place
As a part of this growing community it is your responsibility to help fight spam and discourage damaging behavior on the blockchain.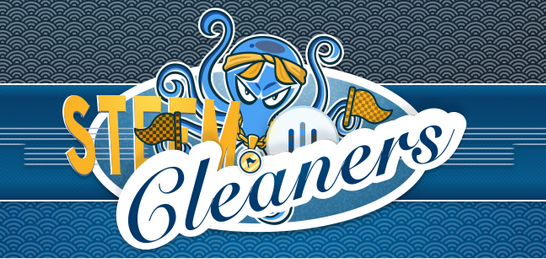 Screenshot from steemcleaners report page
So you're enjoying a cup of tea, browsing around Steemit clicking on some posts and you see this - What do you do?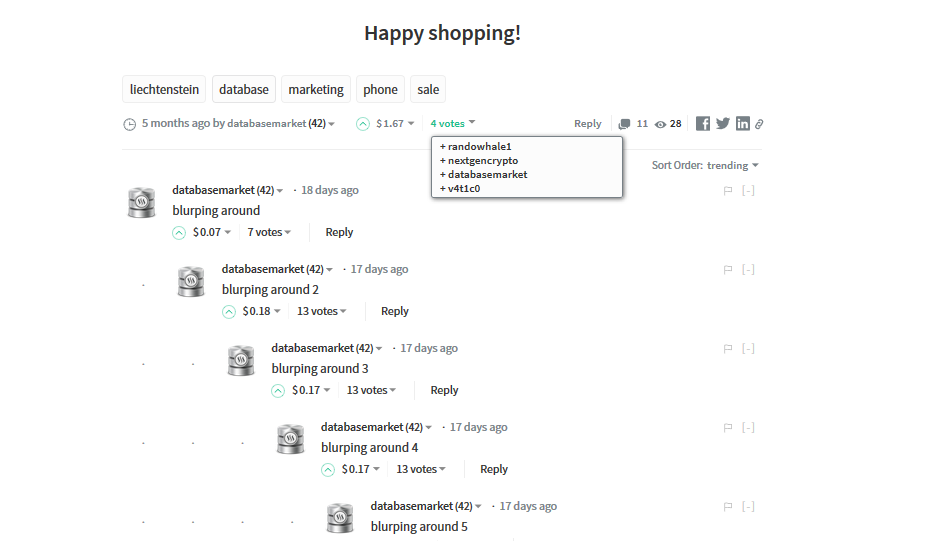 A sad reality
Spend some time in the created section of your favorite tag and you will notice that spam, tag abuse, comment farming and account-farming and other plagues have become really common now on Steemit and it's heartbreaking to see.
But this is what it means to have a truly censorship-resistant platform - everyone can post what they want. This is what it means to that a system is truly decentralized - it doesn't really belong to anyone, it belongs to all of us.
But Steemit is also a self-regulating platform, that regulates content with economic incentives. But what does self-regulation mean? It means responsibility. It means that everyone of us, the Steemit participants should contribute their votes to shape the best Steemit they can. That doesn't just mean that we should contribute upvotes to support authors that produce great content, but also not hesitate to flag obvious spam and help the Steemit become a clean, high-quality platform.
What can you do?
So what can you personally do to make Steemit better?
1. Friendly Comment & Reminder
If you detect a newcomer who spams tags or doesn't cite sources of content that is not his, you don't have to whip out the flag hammer right away. We all make mistakes, and perhaps it wasn't intentional. A friendly comment that tells the author about his mistakes and how he can improve - can go a long way.
This is a friendly encouragement that will help the newcomer grow instead of scaring him away from the platform.
2. Flag/Downvote
If the user is not new and is very much aware of his wrongdoing but still prefers to spam the blockchain and claim rewards for plagiarized material, don't be afraid to flag his post to show that this kind of behavior is not welcome here.
3. Report to Steemcleaners
If you see a user that is indulging in obvious heavy spamming or comment farming, don't hesitate to report it to steemcleaners. This initiative was brought to life by @anyx and @patrice who are doing amazing and tedious work to make our beloved blockchain so much nicer. They have enough Steem Power to counter the heavyweight spammers. But they can't do it alone. They spend hours after hours digging through dirt and it still isn't enough. Contribute by reporting spam to the link below - You may even be rewarded for your contribution.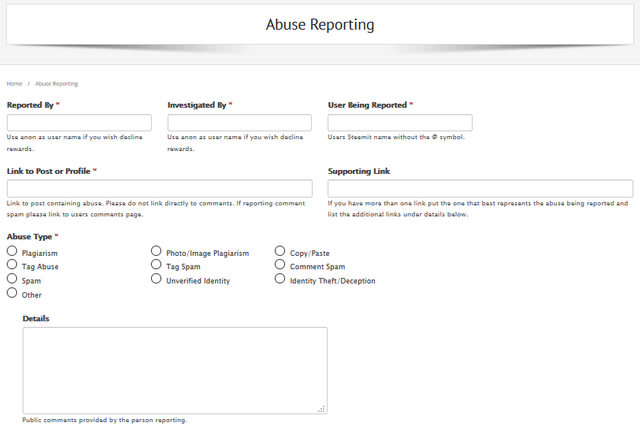 Screenshot from steemcleaners report page
Steemit is a reflection of the collective efforts of all it's participants. You can help make it better. Your flag matters.
---
Thank you for visiting my blog! If you enjoy my content, you are welcome to follow me for more updates. ᕦ(ò_óˇ)ᕤ
- Nick ( @cryptonik ) -