Steem should have a Draft Post Option.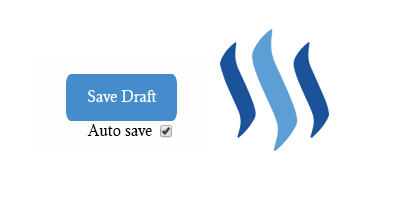 For days i have been working on my new HUGE <--exaggeration ) post
But because it is so HUGE It is taking some time to put together because i am a fussy fella.
Now while i have been working on this HUGE post i seem to be getting fresh ideas.
When these fresh ideas come about, the first thing i think is: Why can't i have a break from this HUGE post and make it a DRAFT ? Like i am doing right now!
I have also seen posts around Steemit where users have lost there entire posts from accidently hitting something, which also happened to me and i never actually found the reason why. Fix =AUTOSAVE TO DRAFT!
Why not have a Draft and Publish option? . Can be called whatever but the principal is what is important.
Simple example: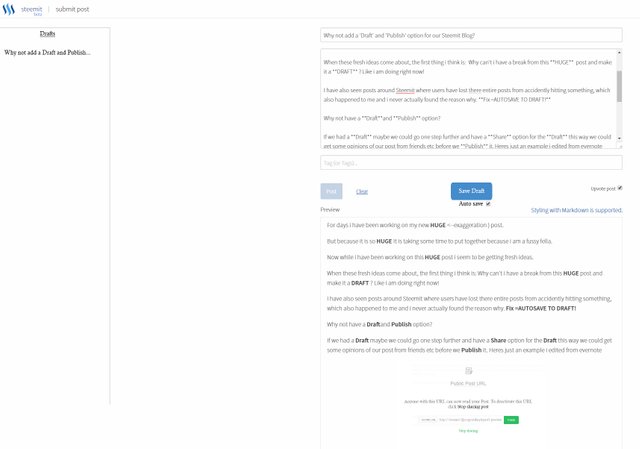 If we had a Draft maybe we could go one step further and have a Share option for the Draft this way we could get some opinions of our post from friends etc before we Publish it. Heres just an example i edited from evernote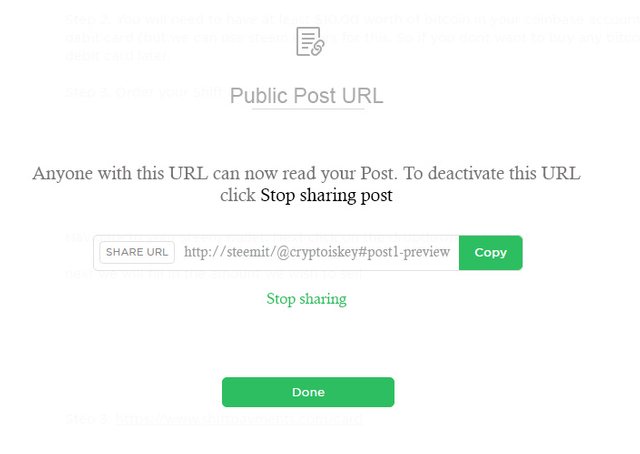 Having the option to show people and have people Proof your post could also help increase the quality of posts on Steemit.
Hell it could even be made as an incentive with rewards. You could have a 'Proof' reward....BTW that just came to me while i was writing this ~ thinking out loud here ~ yeah i know crazy but hey had to include my thought here.


---
But at the end of the day if nothing else, i think having a way to Draft our blog posts would be a huge plus in the workflow and give a little more peace of mind knowing our work is saved and ready for whenever we need it.