USE YOUR VOTES. ALL OF THEM PLEASE.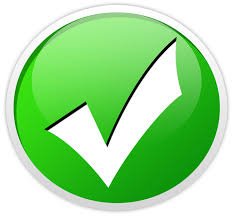 Hello everyone
I have written about this before and need to keep pushing this point. I am starting to sound like a stuck record but it is that important.
We receive 20 percent a day as a recharge for our voting power. This doesn't cost you anything so use it. If you want to grow on here you just can't expect others to give, if you don't give back. Selfishness has no place on here, it is a community requiring give and take. Curation (upvoting posts) is part of your duty on Steemit. It requires you to read the article and comment. If you liked it then the least you can do is to provide a vote of appreciation. Just don't go to bed with 90% voting power. Spend another 5 minutes and find some new users and vote for them.
There is nothing worse than putting your heart into a post and receiving no comments. It is as though you haven't posted anything and no one cares. This platform needs to grow and that is only achieved by keeping new users. It is not easy but if everyone helps it will create a healthy environment.
Follow other members that have similar interests to you and interact by commenting on their posts. This is a social media platform that requires you to be social. A large portion of users don't understand that part it seems and only want to vote on their own posts. Curation is earned preferably after the 15 minute period from the posting time. By sticking to that time frame you will pick up curation rewards. The closer it is to the posting time the more the author collects. The rule I stick to is if an author upvotes immediately after posting I won't vote. It gives out the wrong message. I have started removing those users from my following.
I heard that in the new hard fork if you upvote your own post before the 15 minute mark all proceeds will automatically be forfeited to the reward pool. Pick up good habits and maybe consider not upvoting your post and using that vote for other members in the community. I am not saying it's wrong but if your vote is only worth 5 c then what is the point. Use that vote to grow your followers and your whole account will grow anyway.
When the value of Steem dropped the number of posts dropped as a large percentage of the platform disappeared. If those members didn't want to post at least curate as you are making money by doing this. There are quite a few of us who are down in the 50's and 60% voting power at the moment because we want to help everyone. We can't do this on our own and need others to follow suit.
If you log onto busy.org you can receive a sliding bar by changing your settings. Once you reach 500 SP on Steemit you don't need it as you automatically receive one. This may sound obvious to most users on the platform, but it would be great if everyone curated. It doesn't take much and it will go along way to growing the platform for the future.
If anyone has some ideas for what a group of Red fishes could do in order to grow as a group we would be open to any suggestions. The aim is to get 50 or so together, but I am not into just upvoting each other as a group. I am trying to rack my brain on how to go about this. What would work and then maybe expand it.