Since taking a Steemit break and starting up again I've notice an influx of new people asking me to read their post or follow them and even some have asked to trade votes, implying we should up vote each other. Some have even spammed by linking their blog to mine or advertised it by posting the whole thing as a reply to my post.
I've been DM'd countless times by people I don't know, people who have just started. I'll say, 'No, I don't do that' and 'it's bad etiquette to ask', and they keep at it. 'Why, m'am?' was one person's reply.
Everyday I wake up to emails from people who tried to contact me the night prior asking for votes or some scheme or other. I'm wondering if they're ignoring the newbie instructions and not seeking help on Steemit Chat.
I've spent time helping a few — giving succinct instructions on how to start out slowly and not expect to be a millionaire by next month. I've coached them with tips on how to improve the visual set up of the their posts, advised on the importance of tags and how to find the most popular appropriate to their subject matter.
I even suggested several Steemians to visit as an example (depending on the blog - so if they are interested in photography, I'll recommend a photographer or two to follow; if cooking and food, then those and homesteaders and so on). I've even given them links to some helps from various Steemians.
I'm not saying this get to a pat on the back but to re state instructions to those who are still doing it.

please just stop

It's bad manners to ask for upvotes, follows, and even worse to get sarcastic or mean when I don't.
Not everyone gets sarcastic or mean, but enough have, so I've said it in bold letters so you'll hear me.
I want to get to know you, not be coerced to upvote or follow you just for the sake of numbers.
Listen, I will vote for your content if I like what you've produced or if I find it interesting.

Everyone has different likes and dislikes.
I will find you as will others. Be patient. You will grow if you follow a few marketing tips and post authentic material.
But be real.

Don't post something just because you think it will make you money— post because it's something important to you and you want to share it.
Just so you know, I check the blog of every person who visits me and if I see something there I like, I vote.




A follow-for-follow makes my feed over crowded and I won't see your post on it. And I don't have enough time in the day to sift through thousands of blogs.
So it's unproductive and defeats the purpose of a follow and of Steemit in general. Plus, like you, I don't have infinite Steem Power to vote for everyone. I have to budget.
Please take the time to read everything you can about Steemit.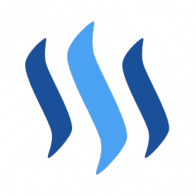 How to's are everywhere
as many have written extremely helpful posts on any subject you might be interested in. You can
start with the Welcome from Steemit
- it's in the drop down box beside your avatar (if you have one, if not, get one) - three horizontal lines - click on it and you'll see a bunch of options.
You'll also see Steemit Chat - go there to #help channel and ask for suggestions, they'll give you links.
You need to educate yourself as you go.
And be patient.
Try to notice how many times you see others asking for votes or re-steems or follows as you visit blogs. You'll see those people are largely ignored by those who have been around a while and sometimes told not to do it. Why?
It's bad manners to ask or try to sell your blog. It would be akin to going into a store and trying to sell your product to their customers.

Just bad bad, bad manners.
I'm sure you don't mean it and aren't informed so please learn so you don't have to be embarrassed or flagged by others for spamming.
Do NOT ask for votes—EVER.

Some people try to do it by being polite, they tell you how much they like what you posted then add:
My friend please upvote and thank you.
Also check out my blog: https://steemit.com/
UPvoted and Following. Feel free to follow me too @followmeplease
Upvote! Please follow back and comment!
Help me out and upvote and follow me.
Whether you're polite or pushy it amounts to the same thing. You're breaking the rules and violating the Steemit etiquette.
You can ask for votes, resteems and follows at the end of your own posts — that's your prerogative but *do not ask when replying to another person's post.
If you reply to another person's post make sure you read the post and have something to say about what you learned or liked or even disliked. That's connecting. Simply saying, nice post or great content followed by follow me is not connecting.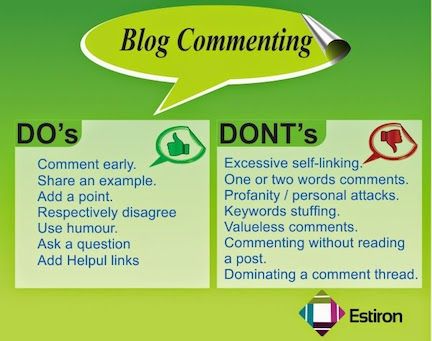 Also try to not be jealous of other's successes and complain about the dolphins or whales for not voting you and for hogging the wealth.
Don't complain that people "buy" votes.

Using @booster, @randowhale, @bellyrub or other legitimate apps helps increase the visibility of your post. Using these means is an investment no different than purchasing Steem and you are not spamming or aggravating others.
It takes time and hard work to be on Steemit.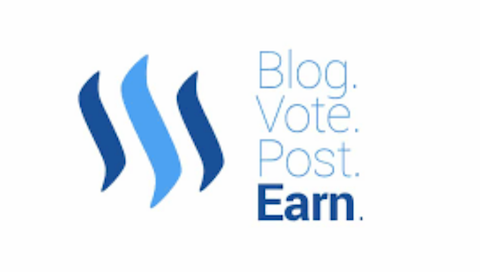 It's a commitment, an investment and fun to challenge yourself to write, post and socialize.
Please have fun, socialize by commenting without expecting anything in return.
People here appreciate that and you might gain a friend or two.
Be authentic, and real.