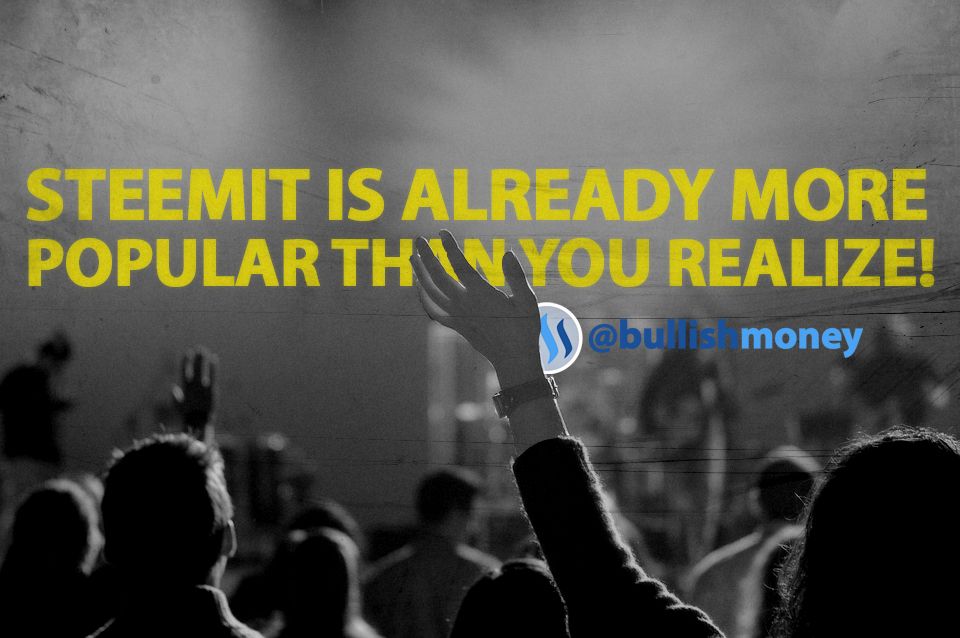 I just received an email from my good friend @mikeparker, and he put out an incredibly useful -- and enlightening -- article that you should all check if you have a chance!
The crux of his argument is that Steemit is already more popular than most people, perhaps even many Steem users, realize. Furthermore, he lays out in his opinion the top five websites that Steemit may overcome in popularity by the end of this year.
I double-checked his sources, and I have to say without a doubt, Steemit has overcome both bitcoin.com and bitcoin.org. Furthermore, it's right on the heels of The Blaze, which is an extraordinary achievement considering how young the Steem network is.
Now, for my own opinions, I think @mikeparker's targets for number one and two are a tad too ambitious. Especially number two is going to be wickedly difficult. Still, if the right level of engagement and integration occurs, who knows? Only time will tell!
So anyways, please check out the great article that @mikeparker submitted, which you can find here -- https://steemit.com/steemit/@mikeparker/5-websites-that-steemit-will-overtake-in-popularity-by-the-end-of-2017
STEEM On!