Musk vs Buffett: Innovation vs Moat Building - Who wins?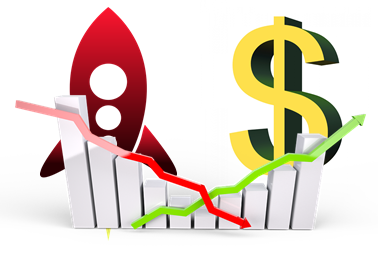 Elon Musk v. Warren Buffett: Pace of Innovation vs Economic Moat Building business models. Differences in investment philosophy
Elon Musk talked bad about Warren Buffett's investment theory of "moats." In the words of Investopia regarding an economic moat:
What is an 'Economic Moat' ❓
An
economic moat
is a competitive advantage that one company has over other companies in the same industry; this term was coined by
Warren Buffett
, a renowned investor and executive at Berkshire Hathaway. The wider the moat, the larger and more sustainable the competitive advantage of a firm. By having a well-known brand name, pricing power and a large portion of market demand, a company with a wide moat possesses characteristics that act as barriers against other companies.
In Berkshire Hathaway's annual shareholder meeting, Warren Buffett made some snarky remarks about his economic moat in selling candy at See's Candy.
The exchange of words showed the egos of Elon Musk and Warren Buffett and their fundamental differences in investment style.
"Moats are lame," Elon Musk told investors on an Tesla earnings call last week, "What matters is the pace of innovation".
Warren Buffett
-- owner of See's Candies -- said later that
"Elon may turn things upside down in certain areas [but] I don't think he'd want to take us on in candy"
.
Musk later unleashed a Tweet-storm sarcastically describing plans to "build a moat & fill it [with] candy… Berkshire Hathaway kryptonite".
Two billionaires, who have different investment strategies: Buffett who invests in stable, near-monopolies over decades while Musk's investment is in fast paced innovation.
Where does this put Steemit ❓
Steemit is a fast developing innovative business that is opensource and looking to disrupt the social media industry.
As long as Steemit keeps innovating, squarely putting this in the Elon Musk camp, we may see a very disruptive business model. Furthermore, we can see that Steemit has a first mover competitive advantage, ie a economic moat.
Where do you think Steemit.com should go ❓
Comment below...
Also comment if you believe or invest like Elon Musk in disruptive tech companies (probably a no brainer question) or if you invest like Warren Buffett in the slow and steady way?
Check our website https://www.brupvoter.com
If you would like to be one sponsor of @brupvoter bid-based voting service, please, be our guest and feel free to use our delegation tool at https://www.brupvoter.com/en/delegation.html
To contact us use our website form or join our discordapp channel: https://discord.gg/8zHS65C
Best Regards,
BR-UpVoter TEAM, May 16th, 2018 at steemit.com/@brupvoter