WE LOST A STEEMIT LEGEND TODAY..... AND I LOST A GREAT FRIEND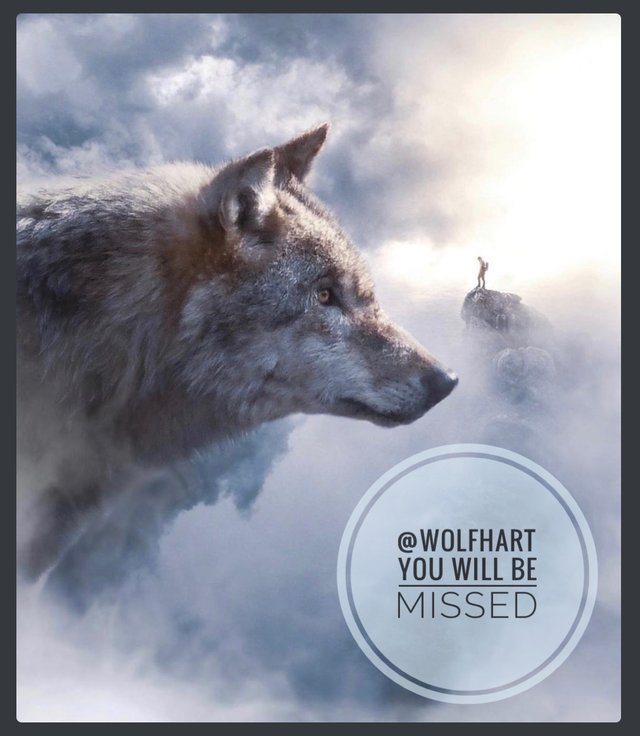 Today at 1 am, I lost a friend, a great steemian I met early on when I joined the steemit army. A father, proud American, Veteran and MY FRIEND.
STEEMIAN @WOLFHART
He was a warrior, an exceptional human, mister positive and great STEEM curator. Sunday morning Engagement Leaugue talk and a whole lot off other stuff we had an opinion on. You loved our welcoming terminal and had a #payitforward hart.
Although we were a milion miles apart, and in different timezones we talked every day. Had fun, ideas and talked steem.
Dear Wolf,
I knew the moment you were not there when you were supposed to be there, the end came. The battle was tough and unfair. You stood ground, untill 1 o'clock. You left instructions to contact me, and i am forever gratefull for that.
So my 4 o'clocky today , i know it was a favorite of you, Is a tribune to you and a BIG thank you, for being the first one that really made my steemjourney a personal one.
I have so many more words but tears won't alow it.
Have a safe journey untill we meet again Some sunny day ......
AND MAY THE SEEDS TURN INTO STONG PLANTS
Love B