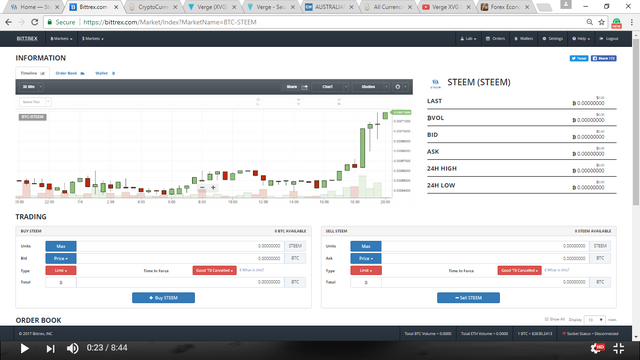 We've just cracked $1.84 and I think the $2.00 psychological resistance is not far from being tested (perhaps within 48 hours).
Will it crash through this time? I am feeling like this could be the one.
I'm not suggesting a buy right now, I find that hard to suggest even with such a quality coin. The growth has been substantial for a top 20 coin. We do need to be wary of profit taking. But I'm sure those of you who stocked up since Friday are pretty stoked right about now.
I did end up giving away most of the STEEM I bought, but I've still got a little left to transfer from Bittrex for myself. Yewww!!!
Stay stoked frothers,
Fish