STEEM getting ready to go on a bull run....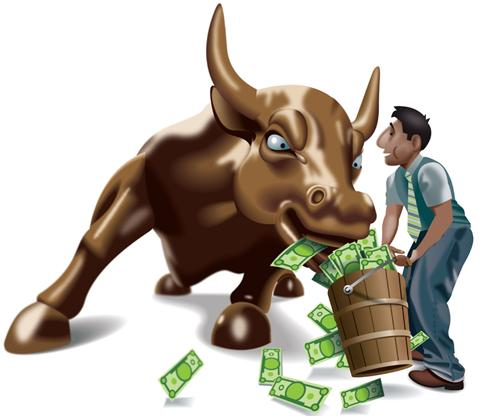 With all the markets down the past week or two, I have been sitting on the sidelines waiting and preparing. There are a lot of tempting charts this week, with a few coins nearing their key resistance levels. One of those is STEEM!
Show me the chart!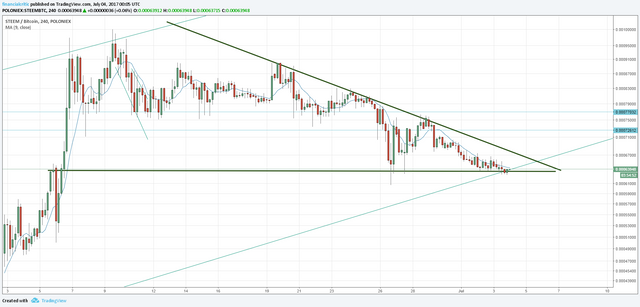 This is a 4 hour chart, going back one month. We are nearing the end of a triangle pattern. Steem can either go up or down from here.
Why am I so bullish after seeing the triangle nearing it's end?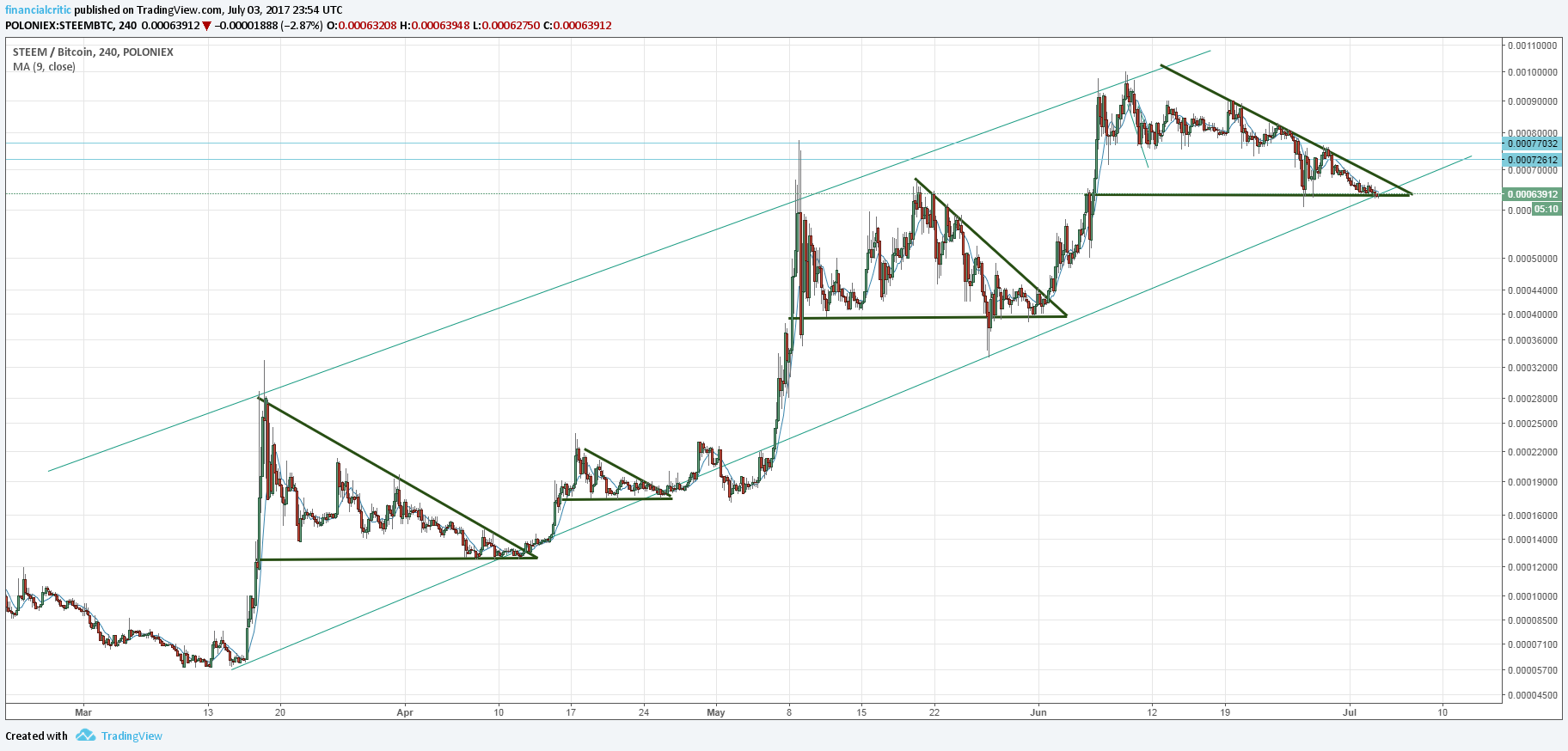 This is the 4 hour chart going back 4 months. We have seen triangles before and Steem has popped each time.
What about fundamentals?
Fundamentally, nothing has changed over the past few months.
In fact, the usage of Steemit is higher than ever.
Steemit is still experiencing a high level of growth, just like it did the past 4 months.
Alexa ranking has climbed to 4,970 globally and 1,399 in the US
Number of Steemit users has more than doubled in past 6 months
Post and Comment count has doubled in just the past month
Active users has quadrupled in past 6 months
Steemit Stats courtesy of @arcange