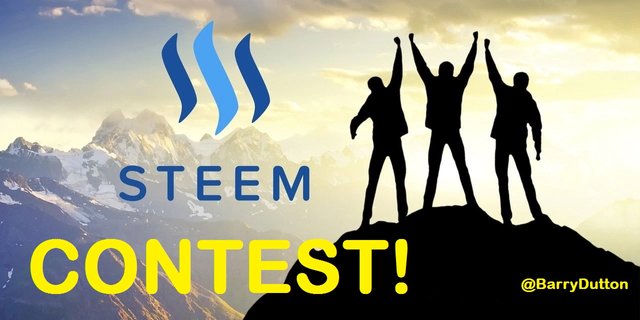 ---
When I was a new baby Minnow Steemian, swimming around, I won a contest by our friend @runridefly. He's a Beaut.
I was so new to all this and then winning something, I made some screen caps of it. Recently I decided to go find the post after he and I discussed it one day online and the story of how @barrydutton and @runridefly became friends was born.
Below from the end of this past Sept. you will see the screen captures of the basics from his original blog post, see my highlights and then see my FascistBook post about it on Oct. 2nd, 2016 after the winnings were sent to me.
---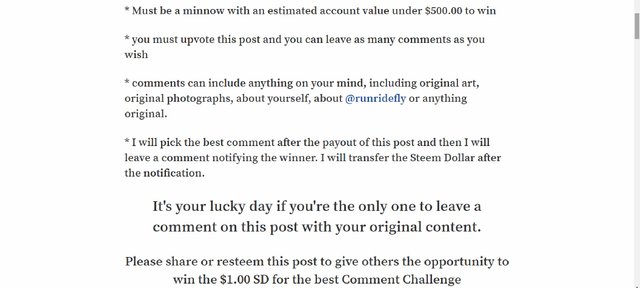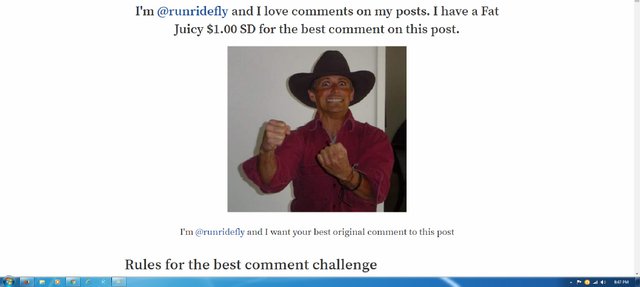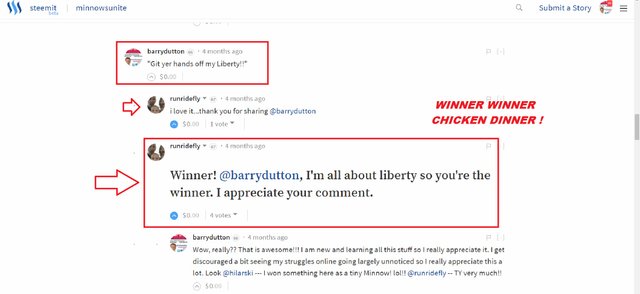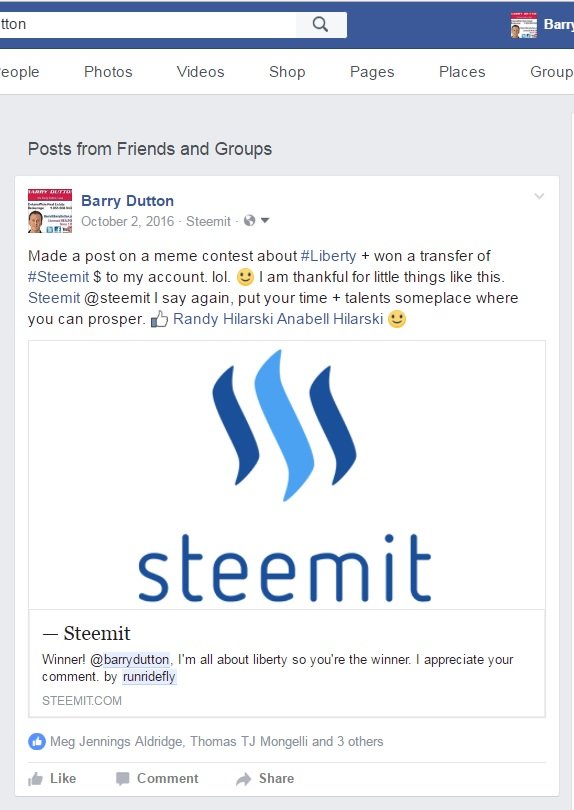 ---
---
CONTEST RULES: COMMUNITY ENGAGEMENT PHILOSOPHY!!
You must be following both myself and @runridefly and I will check! (Community Building)

You must RESTEEM this post. The more people that see it, = more chance of you getting the votes you need to win! (Engagement)

Give me your BEST POST about LIBERTY since that is what I posted on, for my contest win here as you can see, and it is an important topic, for all of us. I want people's input and ENGAGEMENT on this, it may be anything you wish, but my hope is people reading and engaging and hopefully LEARNING something new. -- It can be anything you want!

You can enter a maximum of 3x. Each entry MUST be a separate reply not attached to your other ones.

You CANNOT like/UPVOTE YOUR OWN POST!!! ( No upvoting of your own post) (Engagement key) - You will be DQ if you do, and I don't want to do that to you!!

Because you cannot Upvote your own post, that creates a level playing field and you can feel more freedom to UV and comment on other posts. (Engagement /Community Building Philosophy)

The 2 posts (main/initial reply) with the most VOTES wins. Simple. (Engagement and Views = Votes & Action I always say) -- (Engagement)

In case of any tie, the 2 posts with the most comments wins. (Again, community ENGAGEMENT) is the formula here.

Any other issues/disputes beyond that will be settled by our friend @runridefly.

In your reply, just state ALL DONE/ENTERED -- when you have completed the contest rules here and if you want in -- some may just want to read the post or comment and not enter. I have to be able to separate the 2.
- Because I am looking for ENGAGEMENT on a level playing field, you will have noticed, I will give 0 points to what comments EARN the most, that is a problem on here. The playing field is level this way, a vote is a vote no matter your status or steem power.
Posts with the most votes, and comments are high value posts in my eyes, and in many others. And they usually earn less than other good posts daily.
-This is me putting my money where my mouth is. As usual. LOL
---
Each winner gets 5 STEEM, sent within about 72 hours of this post payout, due to my circumstances. Thanks for your patience.
If anyone wants to contribute any STEEM or SBD to this -- I will give away half of it to the winners on top of what this post pays out. I do not have much but I am willing to still invest in people and community.
Thanks for reading.
---
---
---


---
---
If you feel my posts are undervalued or you want to donate to tip me - I would appreciate it very much.
Bitcoin (BTC) - 18J6RRuzX4V7b2CDbx7tWZYNBLkkGWsvWX
DASH - XgZvsvSZgPkNbmGbRhc3S1Pt2JAc7QHwiS
Monero (XMR) - d8ecb02c09f70ec10504b59b96bc1f488af28b05933893dfd1f55b113e23fbff
Ethereum (ETH) - 0x3Ad69Ff057C9533ca667B2d7E3E557F5eeFd4477
Ethereum Classic (ETC) - 0x5ab2b08d4ce8d454eb9d1ecc65c6d8b0c5f9784c
LiteCoin (LTC) - LKdsnvSXk9JW99EiNicFMGKc1FXiBo9tUE
Stratis (STRAT) - SNsJp6v1jXvKWy4XcXSXfNQ9zhSJJppJgv
Synereo (AMP) - 1KnrL6wFHaT4gjJ2YJ5f6WmKTDJNsaBS8s
Expanse (EXP) - 0x819b9cce8630ab638198eabfd7496786c20d629a
ZCash (ZEC) - t1aCPEYELkGaf3GtgGTiCEDo7XfPm4QEwmL
---
Please note -- I will have limited internet access for awhile -- so PLEASE do not be upset that I cannot reply right away, or to everyone. I am dealing with some changes, and will have limited time online and will be happy if I get a few blog posts up a week.
---