Everyone deserves a second chance on steemit
I'm sure many of you can relate to the disappointment you've felt when you've invested a significant amount of time and energy to put together a great post only to have it go unnoticed.
Until recently, if it didn't get noticed in the first 24hrs by the community or some quality-seeking whale there is a chance your post could go unrewarded.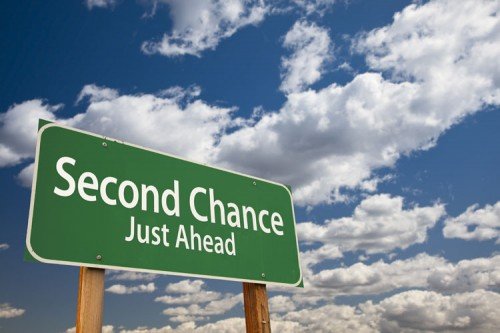 We'll the steemit team are constantly monitoring your feedback and worked with the witnesses last week to upgrade steemit to give your posts a longer time period to earn that recognition and a 2nd chance for that elusive big-payout!
You can read the full technical details of the change and reasoning here, but this is the summary:
Each discussion goes through a two stage payout. The first one is nearly identical to what currently happens on a new discussion except that we are weighting payout times by 12 hours instead of 24. This should cycle through currently trending content quicker. There is a second voting period set to 30 days after the first payout. This should help posts that don't have immediate viral success accumulate votes and have more consistent payouts in the long run.
@pauls second chance
I was inspired to make sure you all know about the change after seeing how it actually made a huge difference to @pauls post https://steemit.com/ethereum/@pauls/ethereum-fork-step-by-step-guide-to-safely-splitting-your-eth-etc that is now on the first page of trending:

In the first 24 hours after Paul made his post, it had managed to attracted only 14 upvotes - understandable given the nature of the content and the ever increasing volume of new posts for steemians to sift through. Unfortunately, it meant the post never gained enough weighty votes to get even a 1c payout in that first payout period.
On the old version of steemit that would be it - Zip, Zero, Zilch for Pauls post forever!
However, the karma gods must have been shining on @pauls, two pieces of good fortune meant this was not the end of the story..
Steemit's new 2nd chance - 30 day payout change had been introduced a few days before.
And none other than the creator of Ethereum himself - Vitalik Buterin recognized the value in Pauls post and linked to it in his own blog – bringing hundreds of new readers to the post and no doubt introducing some users to steemit for the very first time.
This is when I and hundreds of others steemians noticed the post and the upvoting frenzy began - leading to the the well-deserved 2nd payout value you see today!

I think this is a great story of how the steemit team are constantly looking at how they can better improve the platform and how this one change alone is intended to encourage writers to invest the time to post quality content on steemit - knowing that there is a great chance of being rewarded even if your post does not initially go viral.
So now, "Everyday is a second chance on steemit" - well at least for 30 days!