Dear Steemians, 
Today i decided to show you the big project i've been working on for a while. 
It's called FunClash - https://www.funclash.pro 
FunClash is a place where you give your vote to what you think is best.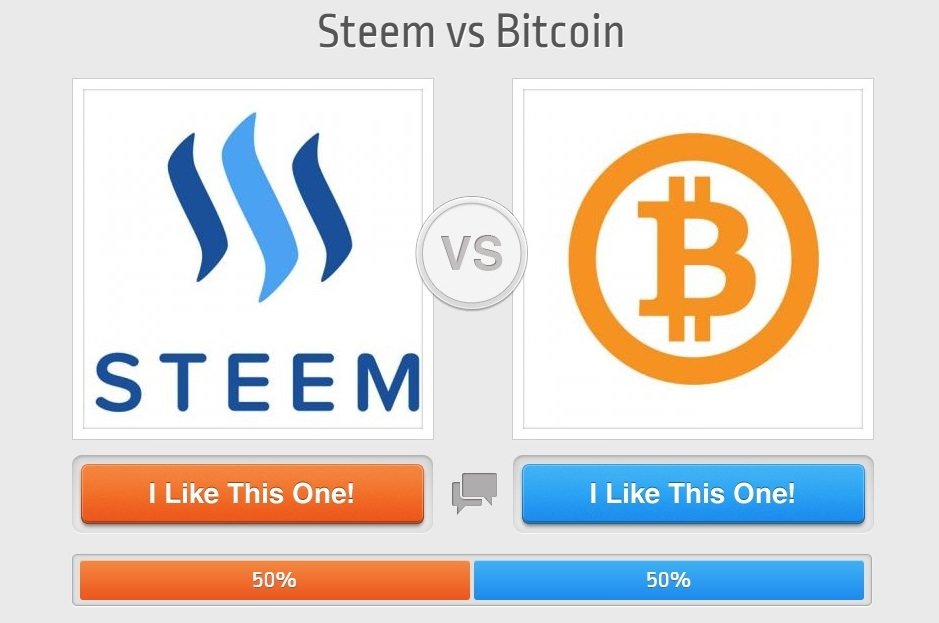 Image source: https://www.funclash.pro
The project has been made very very viral, but i haven't launched it yet. I also planned to add Steemit votes and a posibility for users to create their own clashes and auto-create Steemit post from it but i just ran out of resources.
Therefore i decided to share my project here with you, with a hope to get some support, upvote or donation that would enable me to execute my project as planned and make it for Steemit. In case i fail to do so i'd also be willing to sell it to someone who has the resources to finish my work as the main point here is that i'm not doing this to be a profitable platform (that is why i will also remove the adsense ads, they are there only for the testing purposes), and focus solely on website functionality and usability, because i believe it can be used for a good popularity indicator of any possible comparisson in the future.
I will be happy if you test it out and vote on Featured clash between Steem and Bitcoin (Currently the Facebook votes are counting), and if you see the good potential i will appreciate any Upvote, STEEM or SBD donation which i will use to proceed and make the system ready for Steemit as soon as possible as programmers are very expensive and on the outside website looks simple but it has a very complicated system behind the visual appearance.
I realy hope you like it! And you can also click Add New Clash on the website and suggest what cryptocurrency would you like compared and i will add them.
I would need a total of 5000 STEEM or more (faster execution) at current price to realize it for Steemit. I will give my current earned amount on Steemit + anything i can get. 
Why this would add value to Steemit?
Because anyone will be able to create their own clashes, let it be image competitions, post competitions, design competitions, pools or others and use it on their own Steemit account completely for free. 
So anyone on Steemit can use it to add value to their own accounts (white labeled).
I will also list the supporters on Co-Founders page on Funclash with the amount contributed.
I will be very thankful if you can help me spread the word.