"Steem has so much more to offer than the current trending posts" ~ @pharesim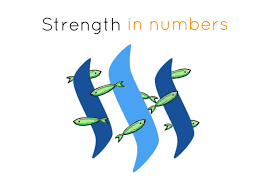 Lets examine the Steemit Trending Page for a moment.
It has it's good and bad points.
On the good side, it does entice new users to register for an account. Came for the promise of money and stayed for the community
On the not so good side, the same people ride that page day after day, month after month, with some of them spinning posts reworded from last weeks post.
There's many minnows who publish original work every day. Innovative and interesting posts. We write. And not to mention the creative process- thinking of the subject, weaving the words, etc- is truly hard work. Original content is what makes a site great. Originality is what makes a community grow.
There is a lot of really good content that never gets upvoted because everyone used their votes on those few trending authors.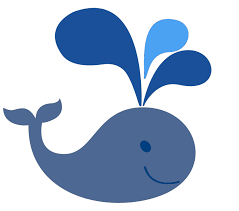 Steemit has so much more to offer than the Trending page!
After you've been here for a while, you notice you're not heading for the trending page as fast as your imagination took you on your first days at Steemit. And you get frustrated. It's natural.
But you, Minnow, have a lot of power. You don't even realize it.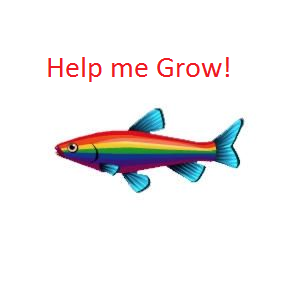 If you look at the top people on the Trending page, you will see they each have a thousand votes. Only a small percentage of those votes are from whales. That means that hundreds of minnows voted on that post. We got them to the trending page.
WE gave them those rewards for that post.
WE can rise each other, the same way we are rising the trending authors.
I know you feel like your $0.01 vote means nothing. But all those one cent votes paid that trending authors rent in one day...
Every time a minnow votes for another minnow, they take a little away from the trending authors. By voting on your fellow "smaller fish" you are helping each other grow.

Minnows supporting minnows builds the entire Steemit community and we rise together, faster!
Guys, we really have a a stellar amount of power.
With great power comes great rewards. Lets use our power to our mutual advantage.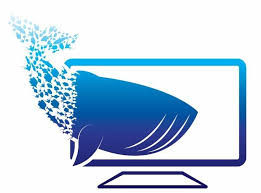 The cool fish at the @MinnowSupport Projects mission is to "Accelerate the minnow growth through community accounts, and social interaction generating friends, resteems and upvotes." Run by @aggroed @ausitbank @someguy123 @teamsteem @thecryptodrive @theprophet0 @canadian-coconut @followbtcnews @netuoso @reggaemuffin @drakos @rondonson @swelker101 Give these guys a great big Thank You for their tireless and often unappreciated work to help minnows grow to be whales. They really do a lot behind the scenes. Check them out and show your appreciation :)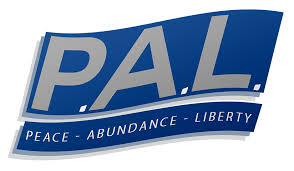 Peace Abundance and Liberty- PAL Discord channel is a wonderful resource, and if you haven't already, please register. You will be glad you did! While you're there stop by and say hi to the mods @discordiant @gmuxx @rhondak @swelker101 @sammosk @crimsonclad and @r0nd0n They all volunteer many hours to keep everything running smoothly.
And please vote for #MinnowSupportProject members and PAL moderators as witnesses. They totally deserve it and will serve us well.
Learn more about Minnow Support at their website
Minnows Unite! STEEM ever onward and upward :)



Enter the Creative News Headline contest for cash prizes! And Dont forget to vote for your favorite :)
❤
Sharing is sexy :) Follow @ArbitraryKitten for more :)

If you feel this post is undervalued, tips are appreciated
arbitrary-kitten bitshares address- 1QBofdLaCckmiHoY1wXg4KF63zzPw7WRd9
❤
Please Upvote and Resteem :)

I appreciate your support and ♡ your comments and questions :)