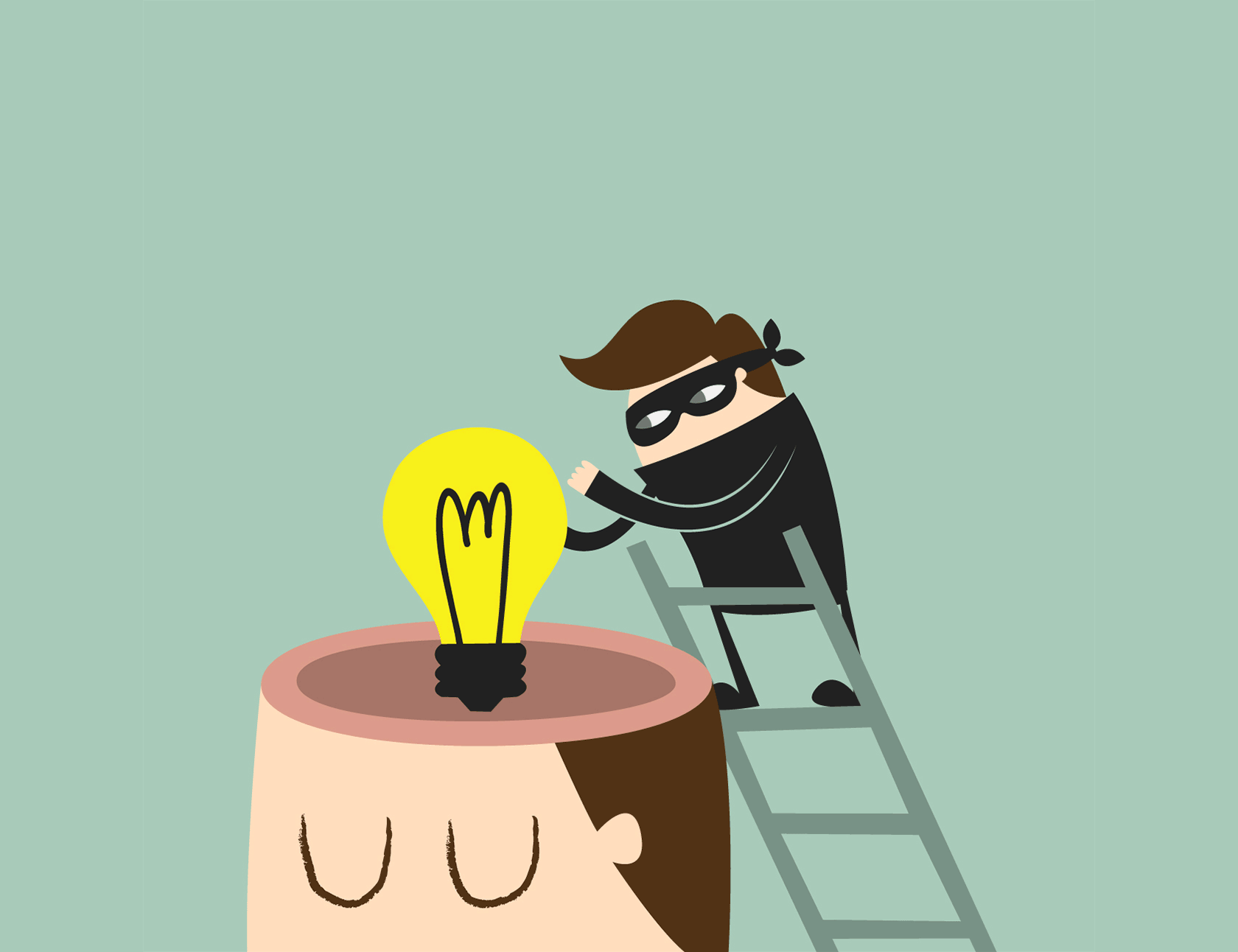 Here on steemit I read a lot about the fact that the posts you create should not be copied anywhere.
Copying a post will not give real value to the community because that has already been created previously that is derived from steemit that from anywhere else on the web.
Furthermore, it is not a good idea to do so because of the fact that you could incur violations of copyrights of the copied text or object to objections from your readers, losing confidence in them.
All right and legitimate, but I think it is right to clarify some aspects on the subject.
Because?
Because surely you will have some doubts and uncertainties regarding this issue of copyright.
I carried out a research to better understand what an intellectual property is and how to behave here on steemit, but also outside.
Discover reading to the end what it means to create a derivative work inspired by other content found on the web.
Also I found some tools that could be very useful for the creation of your content! Continue reading to discover them all!
Let me explain:
If for every topic we should worry if there is a similar content on the internet we would never write anything because, for the most part, the topics you can talk about have already been covered in the past, do not you think?
So let's get to the copyright world of plagiarism and the production of derivative content.
What does plagiarism and copyrights mean?
Well now let's clarify what it means Copyright infringement and Plagiarism, we must know absolutely to write epic posts without incurring future problems!
I would be very sorry to write a post with much effort and dedication and then incur violation rights and having to delete my post or modify it to comply with the laws on the reproduction of content.
Would it really make me angry, and to you?
Copyright infringement
Privileged to repeat, disperse, show or play out the ensemble work, or to make subsidiary works, copyright encroachment The copyright holder is ordinarily the work's maker, or distributer or different business to which copyright has been appointed. Copyright holders routinely conjure lawful and innovative measures to counteract and punish copyright encroachment.
Copyright encroachment questions are generally settled through direct arrangement, or notice and bring down the process, or prosecution in the common court. Deplorable or wide scale business encroachment, particularly when it is false, is now and again arraigned by means of the criminal equity framework. Moving open desires, propels into computerized innovation, and the expanding span of the Internet have prompted such boundless, unknown encroachment that copyright-subordinate ventures now focused less on seeking after people who look for and share copyright-ensured content on the web, and more copyright law to perceive and punish - as "backhanded" infringers - the specialist co-ops and programming wholesalers which are said to encourage and empower singular representations of encroachment by others.
Copyright encroachment differ generally and rely upon many components. Copyright, industry delegates, and administrators have since quite a while ago. Copyright encroachment as "robbery" or "burglary" - dialect which some U.S. courts now view as derisive or generally antagonistic.
This is what he says wikipedia on the subject.
Plagiarism
Literary theft is the "wrongful assignment" and "taking and production" of another creator's "dialect, considerations, thoughts, or articulations" and the portrayal of them as one's own particular unique work.
Copyright is viewed as scholarly untrustworthiness and a rupture of journalistic morals. It is liable to sanctions like punishments, suspension, and even removal. As of late, instances of "extraordinary literary theft" have been recognized in academia. The advanced idea of ​​counterfeiting as unethical and innovation as a perfect rose in Europe in the eighteenth century, especially with the Romantic development.
Literary theft is not in itself to wrongdoing, yet can constitute copyright encroachment. In the scholarly community and industry, it is a genuine moral offense. Copyright encroachment, which is copyrighted and may be mediated by courts. Literary theft is not characterized or rebuffed by law, yet rather by foundations (counting proficient affiliations, instructive organizations, and business substances, for example, distributing organizations).
Inormations kindly offered by wikipedia
Do not use contents copied in steemit
It is quite clear that copying a work previously published on the internet (but also in a book, a newspaper and any other source) is not legal, you would commit a violation against the creator of the content.
Which is absolutely right! Imagine if you were writing an epic post here on steem, which gets a lot of sharing and appreciation and then gets a crafty one and copies it completely to put it on its web channels.
It would be very annoying and unethical towards you do not you think?
Great if you think so, then I suggest you continue, if in case you think it is legitimate to copy, I would like you to stop reading, here there is nothing for you that can improve your work.
Also you do not believe that copying other people's texts, sooner or later you will be discovered by one of your readers, maybe he will comment on your posts what you did and probably lose credibility in the eyes of all.
Definitely a bad idea, because a community is based on the trust that readers have of you, try not to disappoint because the penalty is the indifference of readers!
This could also lead to being reported by users of steemit, and therefore lose the authority gained in the steem algorithm that always controls your steem power to give you visibility.
In addition to the factors mentioned above, there is a problem of violating laws!
And here on steemit you do not really want to risk this way because everything is managed by a system that belongs to a blockchain.
What does it mean?
It means that what you wrote can not be eliminated from the blockchain (it is done in the mail for this, to accurately track the actions of users).
That post will stay alive in your stream and could create serious problems in the future, because you may be contacted by the real creators of the content and be called to carry out a legal proceeding.
Another reason why copying is not a good idea!
Try not to do it leads to nothing but ugly figures!
Creating derivative works
But there is good news among the many negative (at least in the eyes of some) and is called derived content!
Copying is not allowed or could be counterproductive, but over the internet, almost all the possible and imaginable topics have been covered over time, do not you think so?
So I can not write about anything? Why maybe I would violate an intellectual property?
No, quiet it's not like that! It would be absurd!
Everyone is free to express their personal opinion on any subject and articulate it as they see fit!
It is for this reason that we talk about derivative works; a derived content is an original content written on the false line, inspiring or collecting information from other sources.
As mentioned, everyone is free to express their opinions on any subject provided that the work done during the preparation of the contents is original and done by his own hand.
In other words, I can take a cue from other content found on the net and, articulating my own way the text, talk about the same topic that was previously treated in another post on the internet.
Moreover it is a natural evolution to create a content inspired by other readings and make it better or in line with my way of thinking, it is entirely legitimate to do so.
Not to mention that it is very useful for everyone if it is reworked a content on the web and improved with more information more useful, more updated or that give greater value to readers, do not you think so?
It is a natural evolution of an idea instilled by previously collected information (We will always do it in any area because we human beings are creatures that emulate by our nature).
To create original and reworked content I suggest you take advantage of the tools that make available the network, one of these is free article spinner, which allows you to get a text already reworked by an information system from a text entered in input.
This tool will be very useful to differentiate you from the original source, but be careful, to be truly original and appealing to your readers, I strongly suggest you rework the words that you received in output from the tool in your own words.
In this way you will have created a unique and personal content, if it will be a really interesting topic, readers will not fail to read it and leave their opinion!
To complete read carefully what wikipedia says.
Verification tools to avoid violating copyrights
To complete the roundup I would also advise you to always check if your writing job violates some rules here on the internet.
To do this you can rely on tools that check that the text you wrote has not already been inserted on the web previously, so as to be comfortable because your content is really original!
I use two tools for this are:
Thanks to these tools you can know precisely if your sentences and your thoughts are similar to other phrases and thoughts already present on the web, giving you the opportunity to understand if the content created is 100% legitimate or not.
Not bad eh? At least after some checks you will be sure that your content is ethical and does not violate any kind of rule.
Tools to improve post and grammar
It's a bit off topic but it trembles very much that your articles are appreciated at best, but, it may happen that some readers can despise a content simply because there is some grammatical error.
It might seem absurd, but if you can not write well, you will not give a good impression to readers and some, who live on prejudices, will misjudge your post regardless of its usefulness for a comma or verb out of place.
Look, I do not understand too much, I'm interested in receiving useful information and I do not worry very much if between these info there are grammatical errors, I still appreciate the information, if useful.
But unfortunately it is not so for most readers, always ready to criticize and provoke.
So, if by chance you are not very good to write in English I suggest you check the grammatical correctness of your post before posting it.
To do this you can use:
Thanks to one of these two tools you can get suggestions on the words and phrases written in your post to improve the grammar.
Other usefull posts:
At least your average reader will have nothing more to say, if not leave a constructive opinion in your comments!
I hope this little guide may have clarified some gray points concerning the writing of your content here on steemit.
It would be great if you showed me your appreciation through an upvote and a resteem, you do not know how much time it took me to do this research and create this post ..
Then, let's face it, a little appreciation to you does not cost anything while it could make a difference for me and you would give me the chance to continue writing useful posts to the community!
But have you already found information on the violation of intellectual property? Have you had negative experiences in the field?
I would very much like to know your experience below in the comments!
A hug from Antonio.