Bypass Steemit Email/Phone Verification with ANONSTEEM (over 200 users!)
As some new users may know, STEEMIT requires email and phone verification to sign up now. This is a significant barrier to entry for some people, as not everyone has or wants a mobile phone, nor do they feel comfortable giving out their email address.
ANONSTEEM is a service that was created a few months ago to solve this issue. For a low price of just $12, you can get an account in less than 60 seconds! We're trusted by over 200 users, including people such as @klye, @williambanks, and @charlieshrem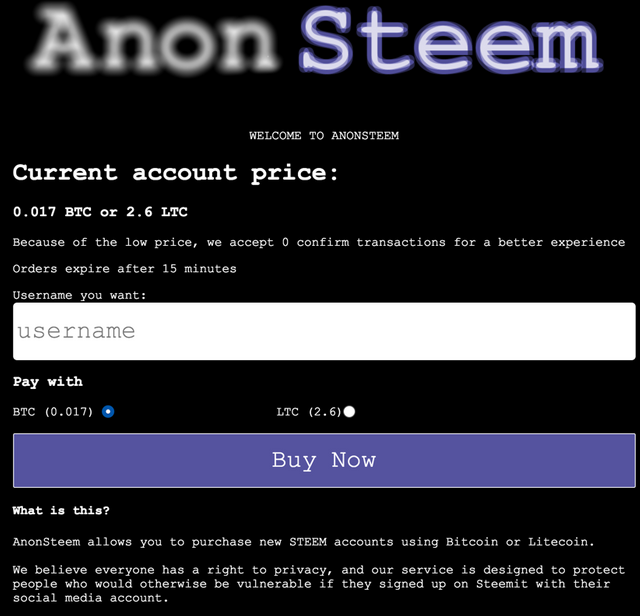 Enter in the username you want, and select your payment method. Either Bitcoin (BTC), or Litecoin (LTC). If you don't have any Bitcoin, be aware they are the most popular cryptocurrency, and are easy to buy in most countries.
Article: How to buy bitcoins (CoinDesk)
Step 2. Pay for your account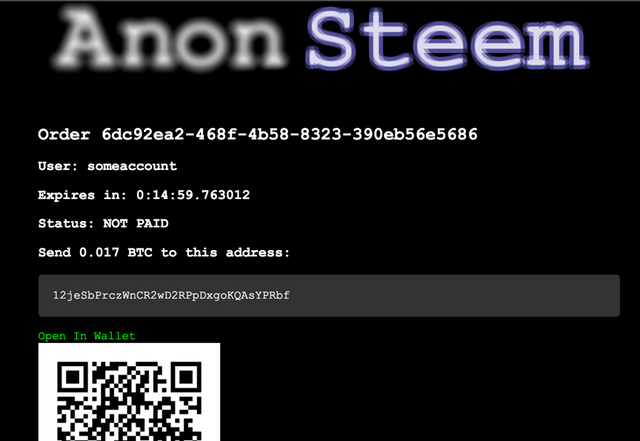 Send the Bitcoin or Litecoin amount to the address shown. There is also a QR code on the screen incase you use a mobile wallet such as Copay or Mycellium.
Step 3. Wait 60 seconds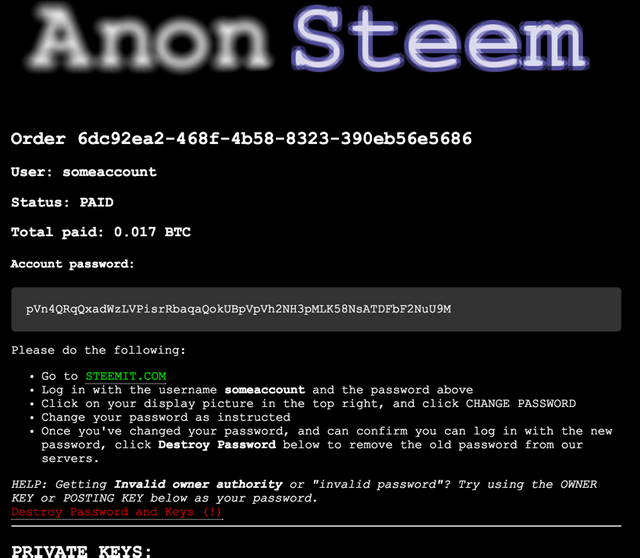 Disclaimer: The account in the screenshot does not actually exist. The password there will not help you.
Within 60 seconds, AnonSteem will process your payment, and your account will be created. The page will automatically refresh, and you'll see your account password and keys, with instructions on changing them if you're concerned about the safety of our generated passwords.
---
This article was written by ANONSTEEM owner, @someguy123 - Do you like what I'm doing for STEEM/Steemit?
Don't forget to follow @anonsteem and @someguy123 for more like this.
---