Just finished the initial version of a self-hosted steem powered blog I call SelfSteem, the project can be found here: https://github.com/jnordberg/selfsteem
And make sure to check the demo that's running up here: https://jnordberg.github.io/selfsteem (pointing to @donkeypong for content, I hope he doesn't mind)
Features
Output is just 3 static html, js and css files that can be hosted anywhere.
Localization support, currently only English and Japanese but hoping to add more.
Easy to customize the theme.
For future versions I plan to add some more steem integration like comments and voting.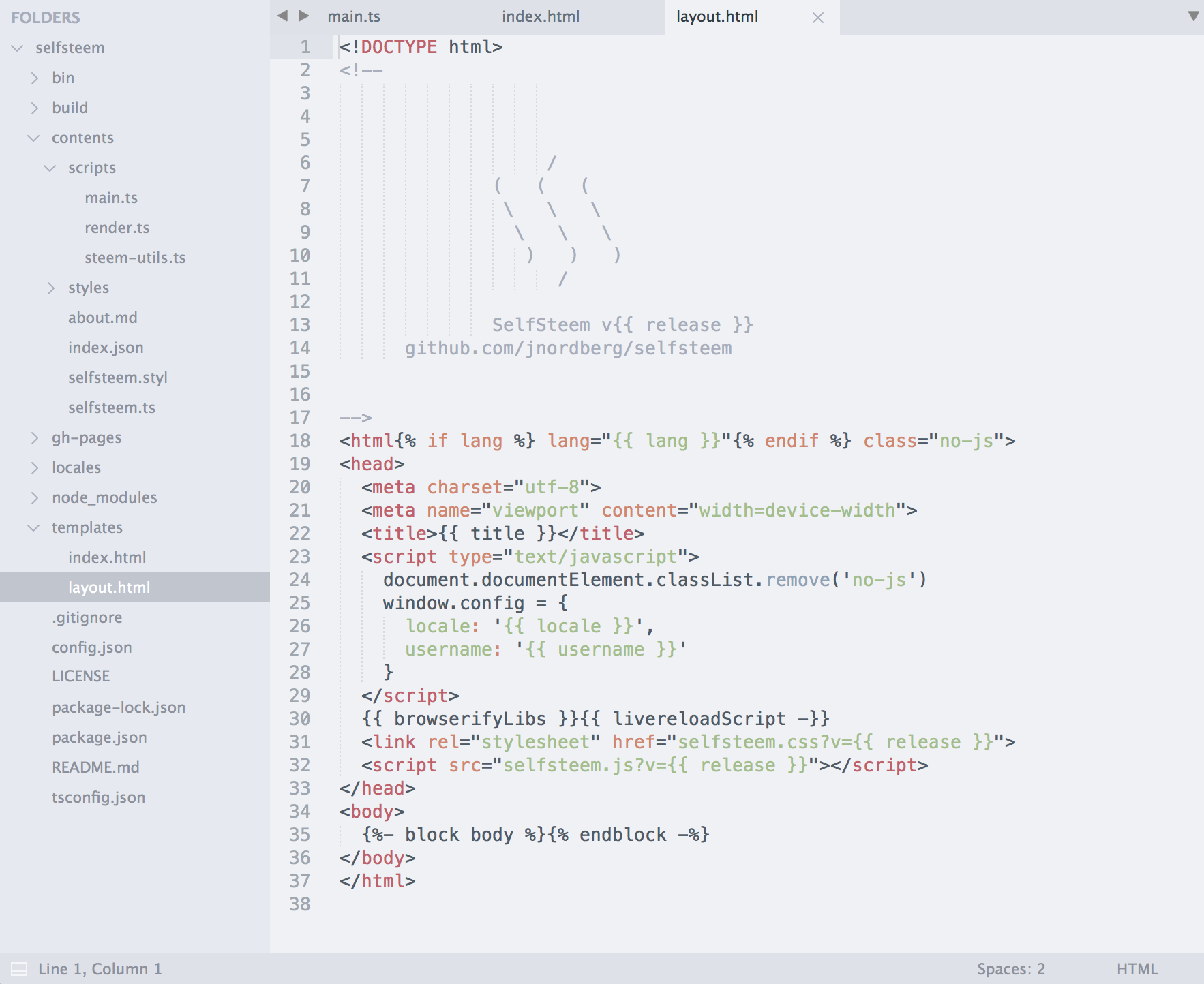 Share and enjoy!