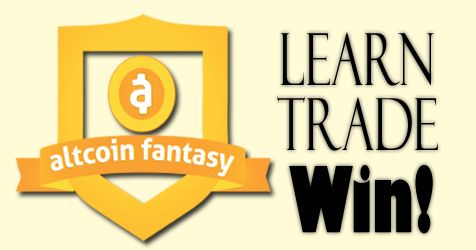 Well, honest to god, I'm thrilled and amazed that this actually happened. It's hard for someone like me to invest much of my hard-earned money, whether from freelancing or other projects, just to see how things would go my way in the crypto-currency world.
I tried out this platform I stumbled upon, and thought it might be fun to spend another late night doing meaningless tasks that are apparently purposeful down the way (?). The website is called Altcoin Fantasy, and what a fantasy that one is! It felt awesome to play, and I didn't put much effort or time into the whole thing!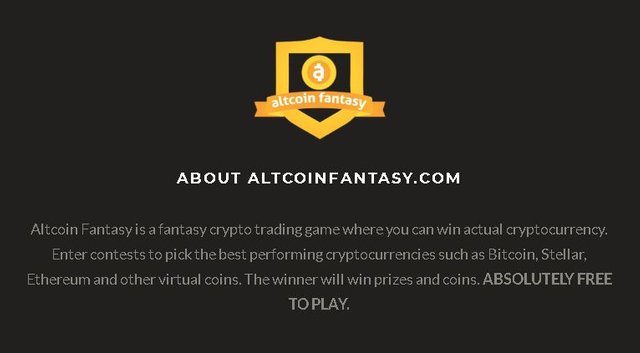 I won TWO contests so far, but we'll get to that later..
---
# Altcoin Fantasy The website is simply a simulator of the crypto-currency market, testing your skills as a trader through a real-time platform, allowing you to buy and trade real coins as a whale!
You enter weekly contests in trading altcoins, along with some other guessing BTC price contest. You're given $100,000 at the start of the contest, and the top traders with the highest net worth are rewarded by the end of the contest. Usually, 25 people are given prizes in bitcoins to their Coinbase wallet.
---
The Contests I Won! ( $33 BTC + $20 TuneToken)
The first contest I won was a trading kind of challenge. As I said before, I was given $100,000 at the beginning. Here's a screenshot of a current one, similar to the contest I nailed. Not doing so well this time, though! :|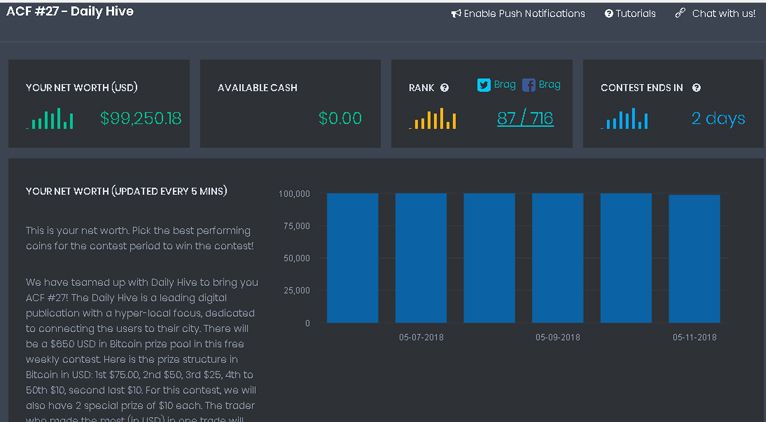 When the prize of the first contest got delayed, because TuneToken would pay the winners themselves and stuff.. blah blah blah! I thought to myself, well, this might be an indicator. But, somehow, I was lucky enough to win another contest by surprise, guessing the price of BTC at a future time.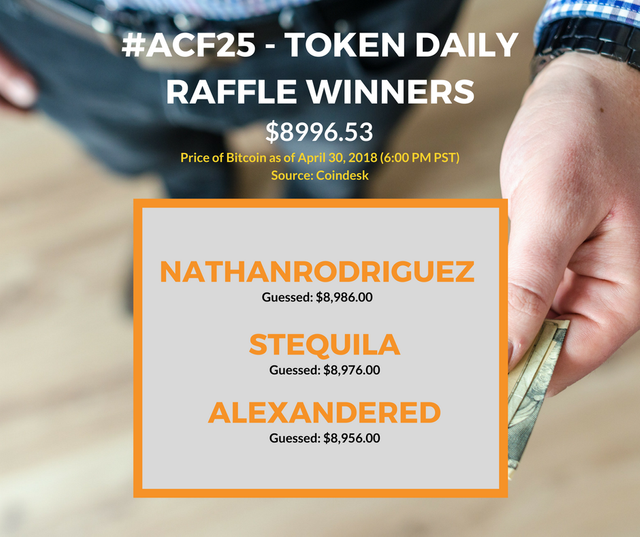 I received my $33 BTC prize today,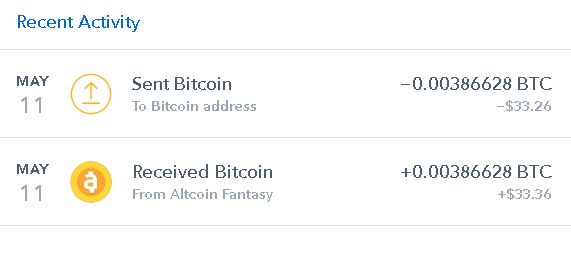 and converted it into SBD.


Overall Experience
It felt really good to look through my stats in the contest during my breaks, and it was fun knowing that there's no bad outcome of what I'm doing. This could be helpful for people to practice while viewing the market; and testing out their decision-making without bearing the weight of possible repercussions. And also WINNING BTC!
Sign Up Here