Calculating steemit potential rewards!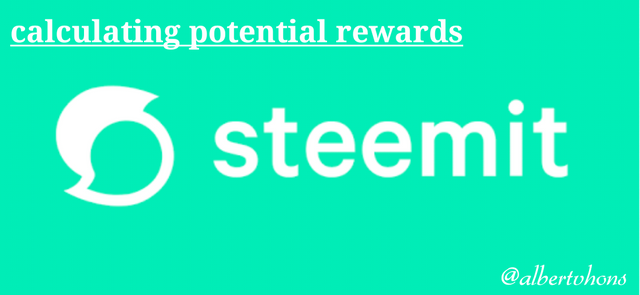 Lets take a quick review, what is the best way for our POST potential rewards,

if STEEM price is higher than Steem Dollars, the best is 100% power up!
if STEEM DOLLARS (SBD) is higher than Steem, the best is 50/50
if you choose Decline Payout, you will not receive any rewards
Since our current Steem Dollars is more worth than Steem, the best is 50/50 potential rewards!
---
Steemit Potential Rewards is based in SBD!

In picture above, the potential rewards is $5.05,
and $4.10 for me as for the author rewards,

and since I choose 50/50 rewards, 2sbd as 50% and the Steem Power is 0.96 Steem which is worth $2+ in Sbd!
If i choose 100% in our current sbd value, I will receive around 2+ steem power which will be worth $4 in current rate! (Steem is $2+ and SBD is $12+)
---
The Best way to Calculate potential rewards
Just check here; http://steem.supply/
Here can see your
post potential rewards, less with 25% curation
current steem/sbd price
potential usd, sbd, and steem power earning
potential comments earnings
and more..
---
Current Steem Price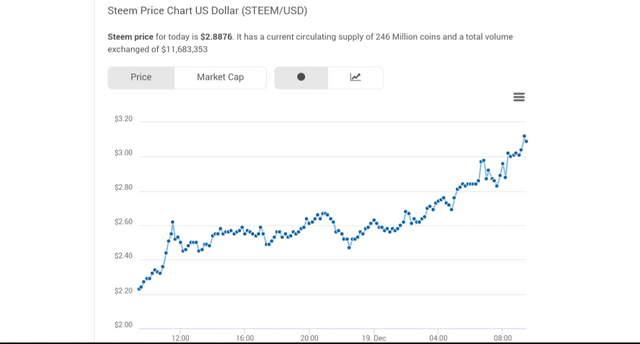 Steem is stronger than ever before!
It rises steadily unlike what happen last June this year,
The fairly reason for this is that SBD is stronger and more worth than steem,
This current sbd high price makes the main attraction and so lot of steemians will try to buy steem via sbd!
STEEM is highly speculated to reach $10 each, but if this will happened SBD also will reach $34 each!
---
Steem Dollar Today!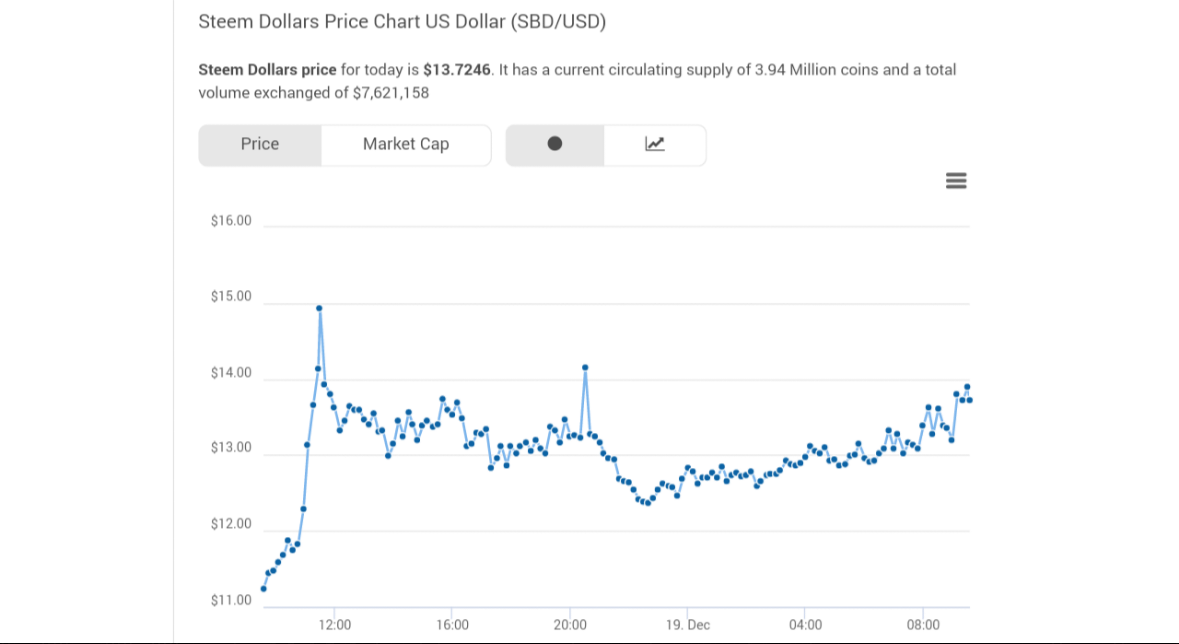 SBD will never go back to $1 again but will face the future price of $34 each.
This will simply bring more people to steemit, this bring back the dead fish to steem again,
And the best way to invite them to join us is showing the way!
But if we convince first our close friends and family, then is the best because you can support each others post and grow together!
Since the future in steemit is bright, new steemians should have at least 1k sp, and he can support his own post or his friend start with that little influence.
I am aiming to have 1k sp too, so lets invite more people in steemit and watch the price keep surging
The more people holding and buying for steem power, the more the steem price go higher
Which Potential Rewards You always used?