June 21st, 2017
Dear Professor Mandrake,
I write this letter just a few hours after the last one. I see it fit, as I have acquired knowledge that would have taken me a lifetime to aquire were not for the magic of this place. I have seen this world from the eyes of gods, just as I have seen the stitches that hold it together. I have seen the magic that weaves it and the unending chaos that plagues it. I have seen the birth of stars.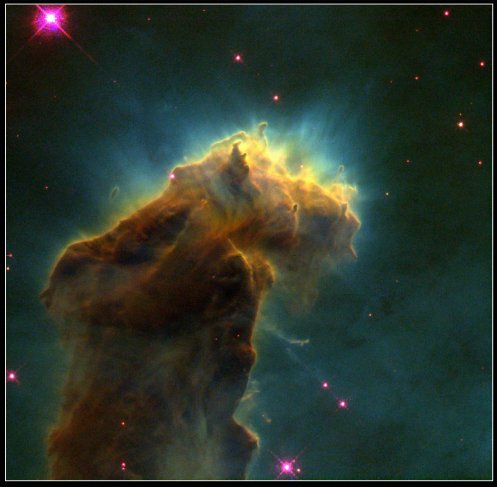 This world has been ravaged by death and war a thousand times for every king that has reigned in ours! Imagine if every lord, every priest, every soldier at some point had to face the inevitability of loss and war.
I see now the terrible price they have paid for their blessings. I would not trade the tranquil life of our Tower for a life here. I now fear being trapped in this world that once enthralled me. I now see that here, dark does not sprout in the light, instead, it is light that pushes the dark away as it struggles not to extinguish. How can such a world exist?
And yet, I'm sure very few here would trade their struggles for the dull life of our Tower. I don't think even the lavish parties of our dancing nobles would be sufficient. And that's saying something, considering it's the only thing they do well.
In name of all that today there is a celebration and it seems like it is this region's time to take part in it. Locally, the ritual is very well known, and in a global scale, it is celebrated with different names across the entire planet, even by groups of humans who have never seen each other before.
What they do to achieve this is to look at the sky as if it were a machine of theirs too. Because of the way the planet is aligned in relation to its star, that [little nudge I mentioned in my first letter], allows them to use their misaligned calendar to designate one day as "The longest day of the year".
Most of the planet celebrates the light in one way or another on this longest day of the year. Here they call it "Summer Solstice".
The word has no meaning in our world, but perhaps we could call it "Celebration of Light" and put it on my birthday? You see, that's how they name things here. Not only do they agree with my idea of naming things after whoever writes the first letter about it, they also let them name it whatever they want. They can name it after cities and other people, or after completely unrelated things. I think we should acquire this custom, as it helps make things easier to remember than our current semi-random system.
John's mother, calls this special date Solsticio de Verano in her mother tongue. Asking about it revealed another interesting fact, John and his entire family seem to have knowledge that dates back generations! Unwritten knowledge, hidden even from the mechanical Guru. This secret wisdom seems to be passed orally, apparently all of these possessed-humans seem to share knowledge of this kind, pertaining to their individual kind of demonic possession.
John seems to be an earth demon, they live close to the water now, but he was born deep inside the cavernous mountains in the center of the planet. Apparently, the mountains there protect them from the elements. I'll attatch a machine-drawing of those stone guardians.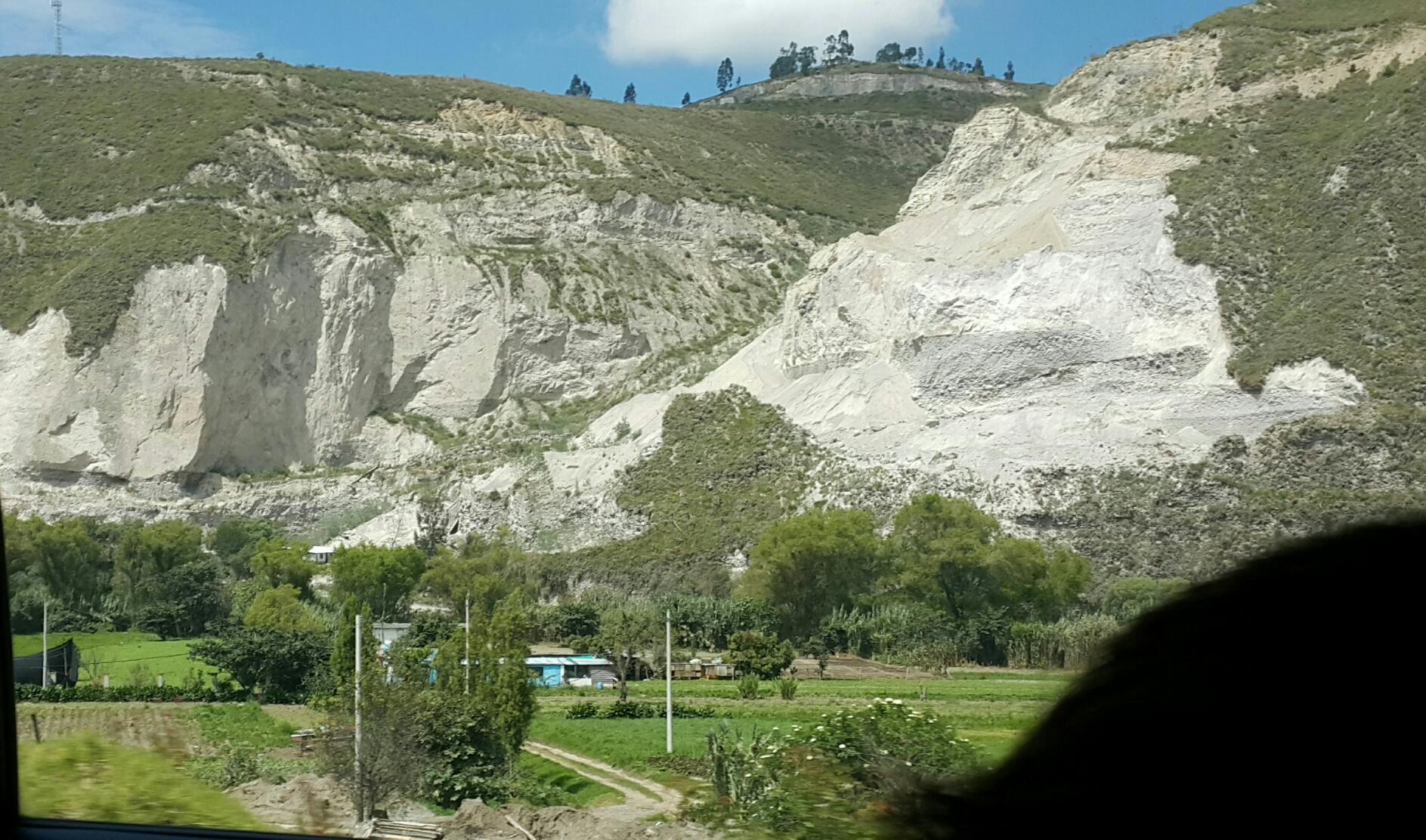 The ancestors of his ancestors called the celebration "Inti Raymi", which would mean "Party in The Sun's name" to us. They say their ancestors celebrated it, because their star was a life-giving god back then, just as they tell in the stories of our our ancient books. Will our gods ever turn to stars?
You see now why I considered it proper to write a second letter immediately? I'm afraid it would be too dangerous to keep to portal open. I don't know what kind of evil can kill gods, but I will not be responsible for bringing it into our world. I recommend our portal no longer be kept permanently open, and we should instead open it only for communication.You can arrange the details with Remillia. -Xx
I must say goodbye now, I will craft basic protection against the darkness for both me and Remillia, and I'll include one extra set in case this letter arrives too late and another person crosses the portal before it is closed. I don't think there is much to fear in the short term, but until we better understand this darkness, it's better to be cautious. I'll attach a list of the ingredients I'll need from our world to create something more powerful. Don't send anyone, obviously, simply throw a crate through.
Professor, did we do the right thing? Maybe we should go back and forget this place. Is its beauty worth it? I'm afraid not even you may have the answers to these questions, and the Guru machine is a Guru, yes, but it was created by the possessed-humans. It is imbued with their demonic essence, it is light and dark, powerful but hollow, and so it can only echo the voices of its creators.
Before I finish this letter, I must tell you of my plan to aquire the answers to these questions: I have seen in this world a different kind of machine, one of our world. Much smaller that the one I have seen before, but it was there: Professor Ar'aknei's eight-legged Machine, almost identical to the one down at Fisherman's Dome, just smaller, and best of all, moving! This one walked, with it's eight legs, and not even slowly, the legs moved so fast that only by really, really, focusing I was able to actually see them move, otherwise they were mere blurs.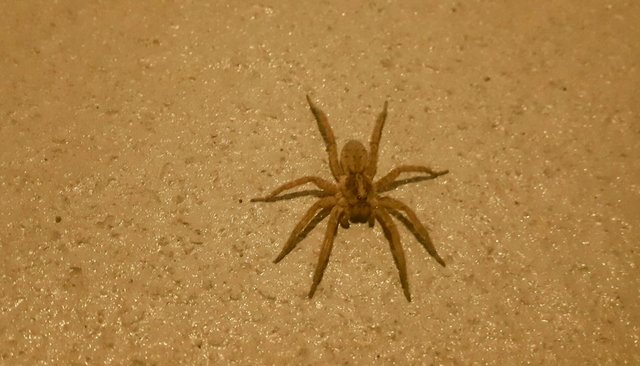 The mechanical contraption seemed to be unaffected by its surroundings, as you can see in the machine-picture. Remember that the floor would scorch meat and the air makes it hard to breathe for humans, even to the possessed-humans.
I will try to talk to one of Ar'aknei's machines, and see if it can help me understand the this world. I'm afraid I may need Remilia to help me. If the Ar'aknei decides to share it's eight eyes with me, and it is like the one in Fisherman's Dome, I'd have no trouble using its power to scour the present and past of this land, but that's only half of its power, we can also use it to look into the future and at it all together. While this is not something I'm willing to do, even in the name of our knowledge, I can probably find a way to delegate this power to Remillia.
I'm sure she'll have no qualms about it. Hopefully, she'll enrage the gods and get smitten. I only hope that happens after she has written about her findings. We shall put our notes together, once our expedition is over, at the Tower. I have now included an inventory attached to every letter I send you, as I believe she continues to steal from my findings and collections. I tell you, she is only trouble, my friend John has assured me that those who live in the island have been possessed by a more dangerous kind of demon. I wonder what happened to this world?
With that I leave. I was writing in the room of the Guru, they call it "Office". They need to ask it for food now. Remember I told you the Guru was also touched by the dark? It is almost like a genie, it grants wishes too, but it hides the terrible cost they carry. Even if it is a cost that has been agreed on one way or another, it is still perceived as shameful.
Hiding the sacrifice, the machine gives you what you ask for, without sense of loss. I think these possessed humans have created demons even greater than themselves. Even more deceiving that the ones that must have first tricked them into darkness.
Your student,

---

Thank you for reading! I hope you enjoyed this two part short story that celebrates the summer solstice. If you'd like to support me and my work, please don't forget to follow me and share. Feel free to leave feedback below! And it it's your first time here, here are the rest of the Purloined Letters:
If you'd like to support my curation of transmediatic narrative in the platform, you can follow my Trail here. And if you'd like to support me and my writing, you can also join my Fanbase here. (You'll need to register, same account for both)
With that,
I'll see you next time.