Good afternoon steemians friend, how are you? does a steemians friend like to drink coffee? I myself am a lover of coffee drinks, coincidentally in my garden there are some coffee trees that grow and already bear fruit, and I take some pictures, in addition to the pleasure to drink coffee also has many benefits for health. these are some photos I took.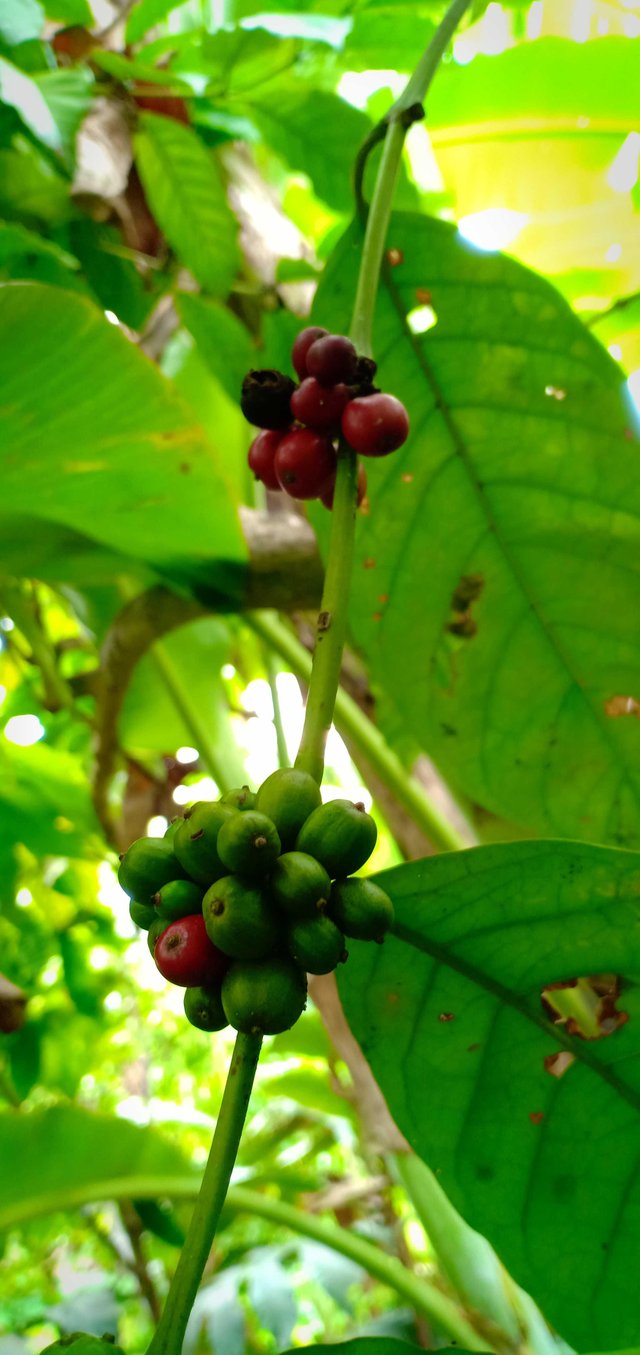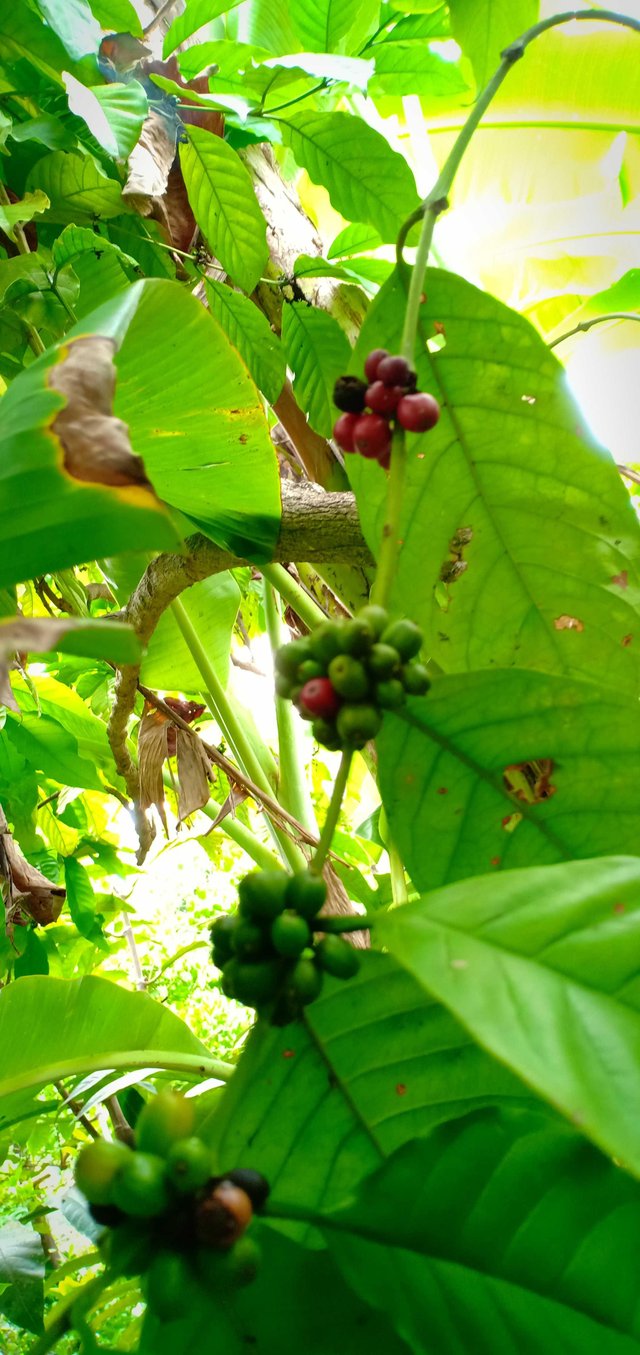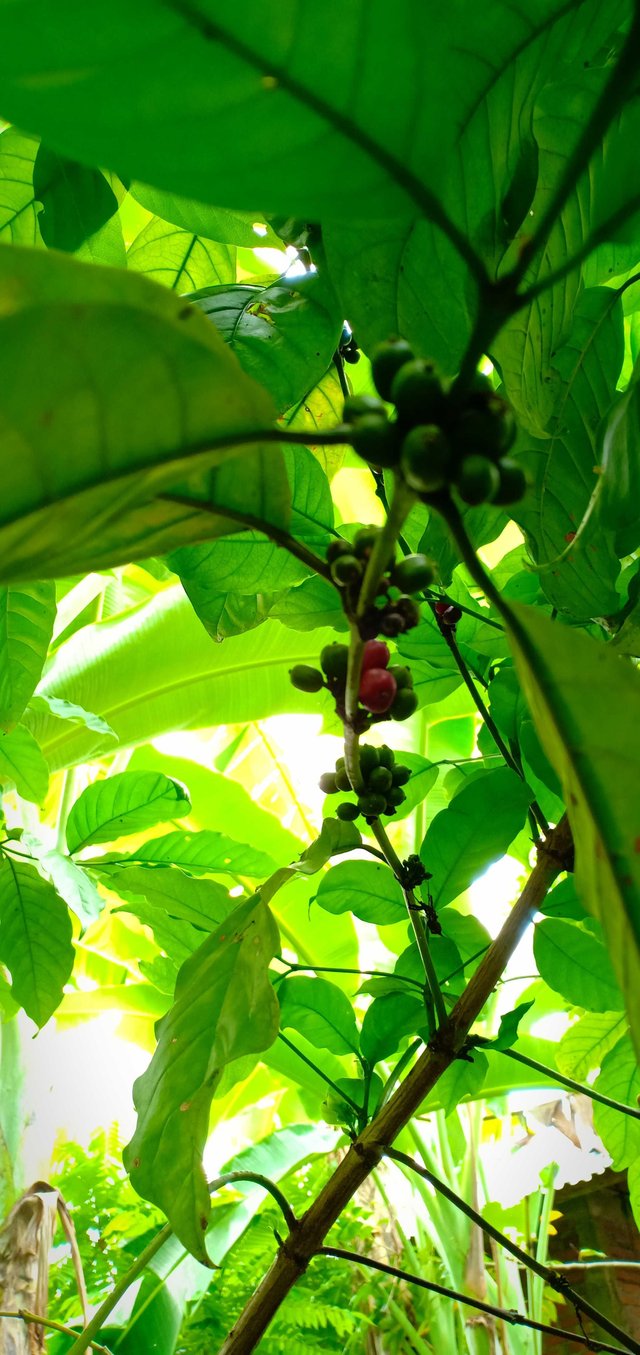 Coffee is one of the world's commodities. Two common coffee tree varieties are Robusta Coffee (Coffea canephora) and Arabica Coffee (Coffea arabica).
The processing of coffee before it can be drunk through a long process that is from the harvesting of coffee beans that have been cooked either by machine or by hand then done the processing of coffee beans and drying before it becomes coffee. The next process is penyangraian with varying degrees degree. After penyangraian coffee beans milled or smoothed into a coffee powder before coffee can be drunk.
History records that the discovery of coffee as a nutritious drink and berenergipertama times discovered by the Nation Etiopiadi African continent about 3000 years (1000 BC) ago. Coffee then continues to grow until now became one of the most popular drinks in the world that is consumed by various circles of society. Indonesia alone has been able to produce more than 400 thousand tons of coffee per year. In addition to the flavor and aroma, coffee can also reduce the risk of cancer, diabetes, gall stones and heart disease