.
.
Good morning my friends.
========================================================================
Looking at KR contents, I come to realize there are many writings written by curators.
Almost half of all the pages account for Trending section.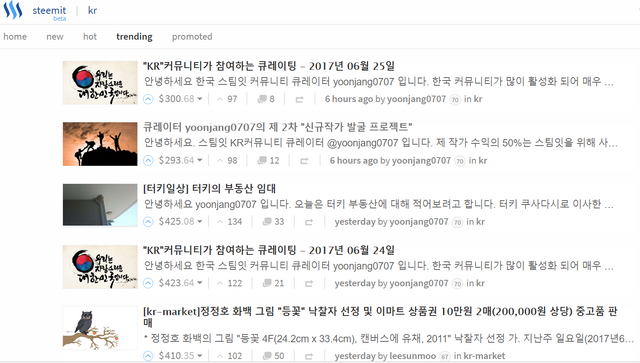 A few accounts whom we can easily recognize take up all the Trending pages. I think it's almost automatic, regardless of the content. Let's assume that they started to steemit earlier, contributed a lot in KR community and invested a lot of money and there are a lot of people who acknowledge that it's the result of long time contributions.
But What really makes me feel annoyed is that it's obvious that the main image of posts is too often visible.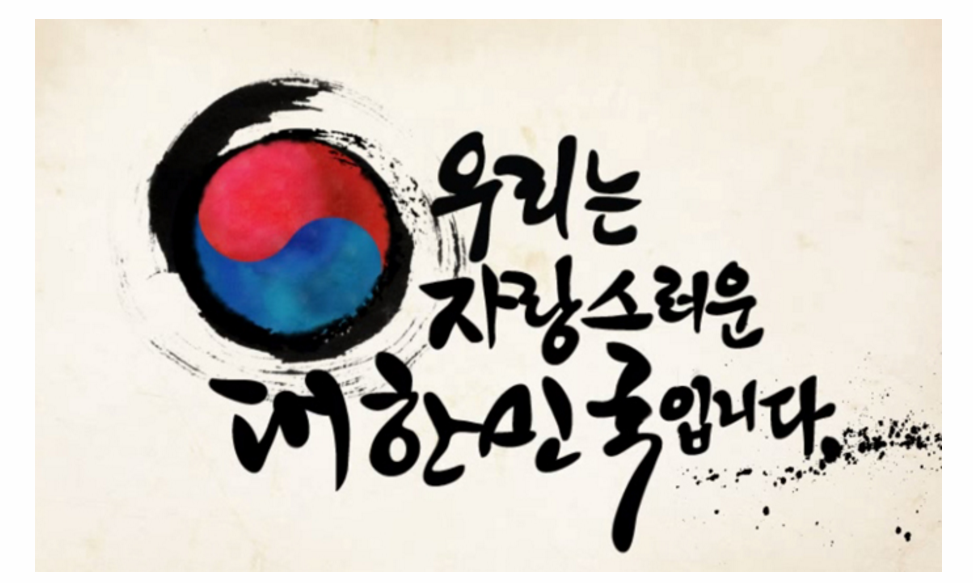 Everytime I see the image, it is disgusting rather than proud.
I don't want to point out a particular person, but I just want to point him out.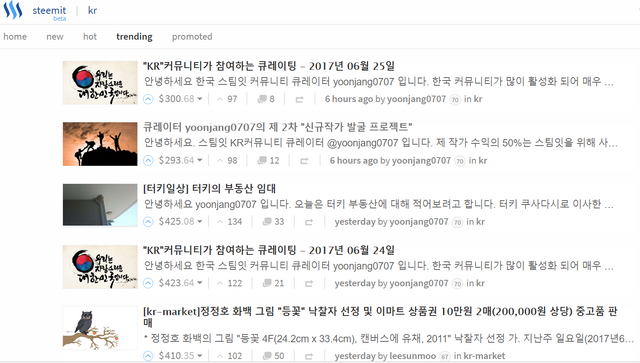 There are four or five posts coming out a day. It seems like he's got more imcome after HF19. Where is the difference between "KR community participating in Curating" and "A good article of KR community that a curator just chose"? How is it different? Moreover, What the hack with finding a new author? Wasn't it supposed to recommend for a good article that is less visible? I think it's too much to earn much money every day by writing seemingly the same articles.
In addition, there are very few people who enter the article and read the actual recommendation. There are a lot more votes of the curator than votes of actual recommended posts. and they who know each other exchange votes. I think it's a shallow trick to earn his own personal income.
If it is not for his personal income, and for promoting new members and for promoting community development, it is true that the entire steem and steem power should be given to the recommended articles.
Earning money while writing someone else's contents is not ethical.
Somebody might argue, saying like "with my money, I'll do whatever I want. Who cares? Mind your own business. My power is entitled to use my power, and if you are not entitled to it, you can put it in your pocket, and you can find yourself putting up the money, and you might find other whales to cross the cross."
But the reason that this claim is insufficient is that the compensation of steem is not absolute assessment, but rather a relative evaluation. If someone takes more, someone gets as little as that. When the whole thing is done, someone else does something, and it hurts someone else who doesn't do it.
It might be proud of itself under capitalism to have plenty of Steem Power, followers and private groups. Maybe it's even more straightforward to say that money is equal to an ability as Jeong said it.
But let's stop packing for such excuses and pride as pretending to do acts of patriotism. Enough is enough.
==================================================================
Thanks for visiting and reading this posting.....^^
This is Re-posting.
All reward will be forwarded to originators @slay, @atomrigs.
The original : https://steemit.com/steemit/@slay/translate-enough-is-enough-a-korean-curator-for-whom-and-for-what
The original : https://steemit.com/kr/@atomrigs/6pqpm6#@slay/re-atomrigs-2017626t12230586z